When we think of Provence, we think of L'Occitane. I had to admit that L'Occitane had created some of the most beautiful gifts for Christmas. There's always a gift for everyone and never forget a little something for yourself.
This year, L'Occitane feels magical to me. I received my very first Classic Advent Calendar from L'Occitane! It gave a whole new meaning to "Gift The Magic Of Provence". In my opinion, Advent Calendar is one of the best item to get to know a brand. The calendar offers 24 irresistible products ranging from skincare to body care. Opening one number a day till Christmas is like getting a little surprise for myself each day.
This year, L'Occitane collaborate with Kanako, an illustrator, to create the beautiful Advent Calendar. Kanako was born in Japan and she fell in love with Paris, a city full of contrast that provides endless idea for her irresistible feminine illustration. She drew the L'Occitane Advent Calendar based on a French village, with children singing choirs and a Christmas tree, olive tree and a hot air balloon.
Stress Free Gifting
In L'Occitane, they believe that the greatest gift is your time spent with your loved ones. You shouldn't be scrambling around and stressing out with gifting. Hence, L'Occitane came up with stress free gifting experience.
My favorite part of shopping with L'Occitane is browsing through the E-Catalogue. There are lots of gift ideas in this E-catalogue. Ranging from gifts for your family members to BFFs to your own home. Through the E-Catalogue, L'Occitane had prepared the best gifts which will suit your budget.
Once you've chosen gifts to purchase online, you can easily have it deliver to the address you want it to deliver to. Shipping is free if your purchase anything above RM200. You also have a gift wrapping option if you are sending it as a gift.
If you wish to collect the gifts from a particular store, give your favorite L'Occitane store a buzz and request your order to be pre-wrapped to save waiting time at the store. You can find the nearest L'Occitane store through the Store Locator. Since you're visiting the store, why not get a hand pampering session.
Drop A Hint To Someone
This is something pretty new to me. I find it really useful especially if you have a friend who loves L'Occitane and have almost everything from the brand. You don't want to get something they already have. So, L'Occitane gave the option of "drop a hint", where the icon looks like a present.
Get your friend to browse the E-Catalogue and drop a hint to you. This makes your shopping experience so much easier.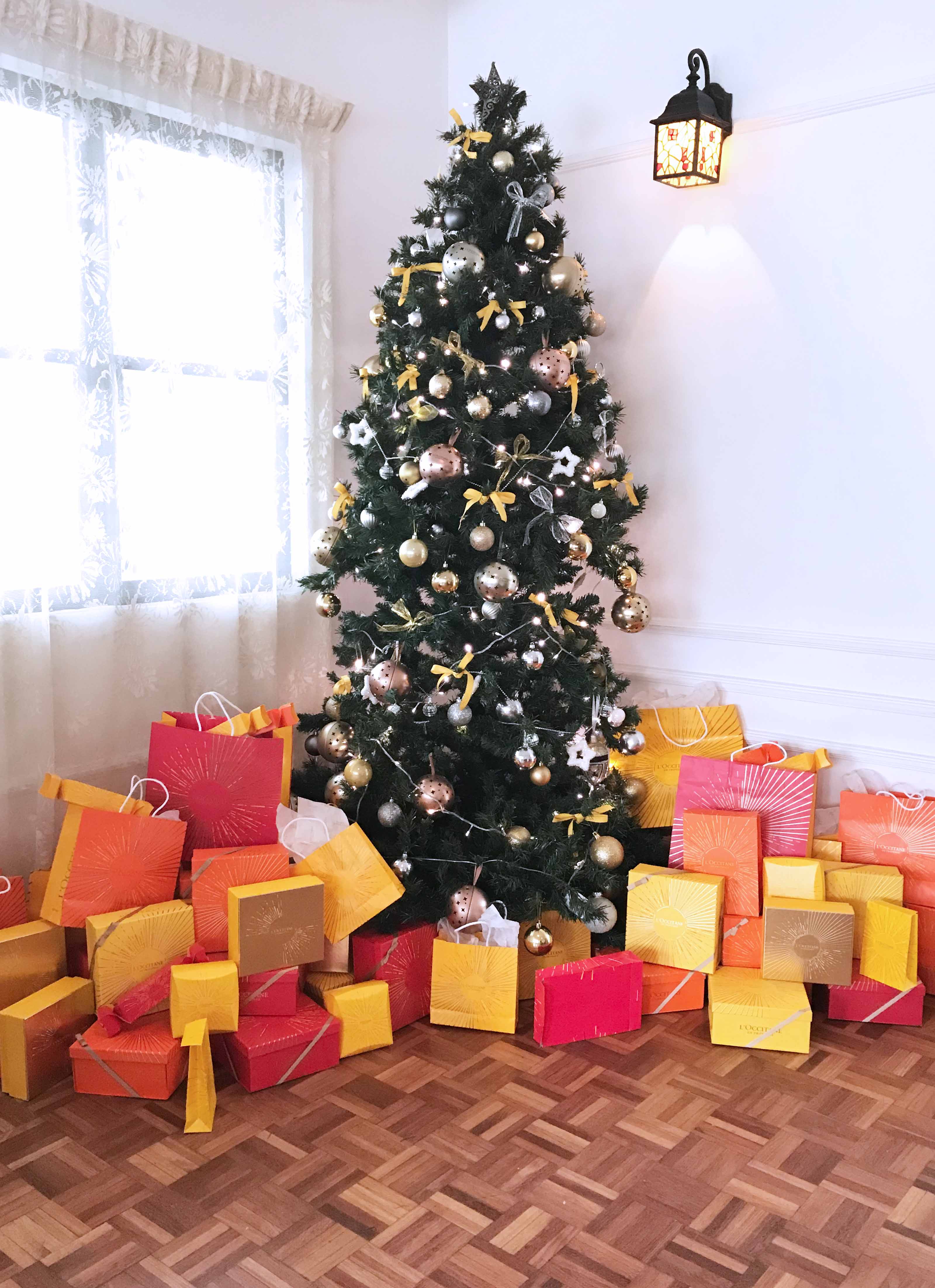 How about you? Have you planned  your gifts yet? I guess with the help of L'Occitane and Gift The Magic of Provence, I'm pretty much set for Christmas gifting. Last but not least, I hope that these information had been helpful to you.
What is in your wishlist from L'Occitane? Do you like the Advent Calendar?