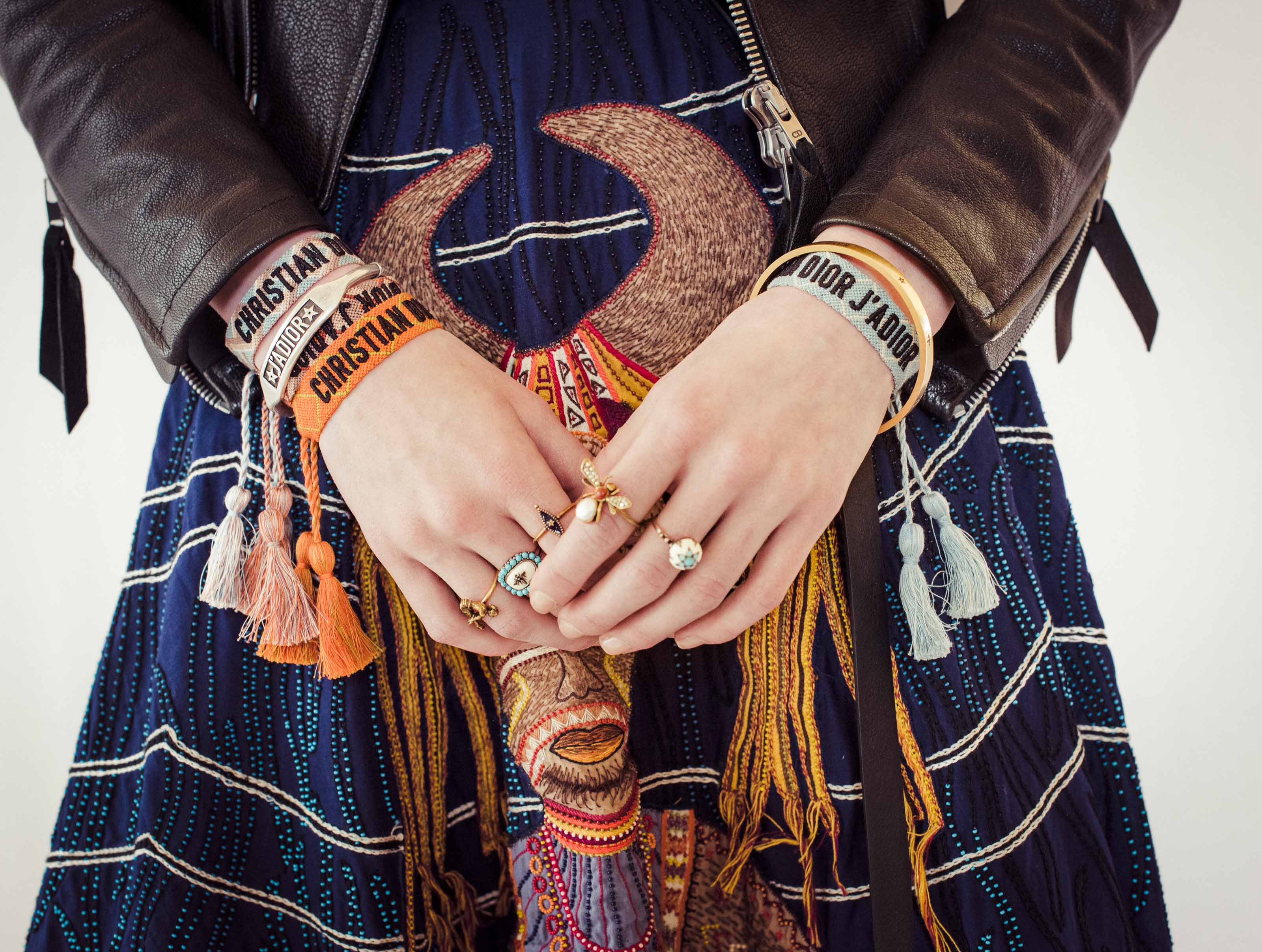 Dior Cruise woven bracelets are finally here! You might have thought, "hey, I've seen these woven bracelets somewhere". You are right! These woven bracelets were worn by models and media influencers during Dior Cruise 2018 shows.
Inspired by the American-Indian craftsmanship, this duo woven bracelets are related to travel memento.They're easily worn around the wrists like personal talisman. These multicolored woven bracelet come in four different color mixes. They're also embroidered in black thread with the inscription – CHRISTIAN DIOR J'ADIOR.

I love the look of it. They do look great with casual wear and it can be layered with jewelries. It's selling at RM1200 for a pair. These bracelets are now available in store. Do contact the nearest Dior store around you to get further information.
Do you like these Dior Cruise Woven Bracelets?
Location: Lot G23b – LC-G01 KLCC
Telephone: +603 2181 6685
Make an appointment for 1 to 1 service, click here
Location: Lot G20 – G28, Indulge Floor, Starhill Gallery
Telephone: +603 2143 1886
Make an appointment for 1 to 1 service, click here

*Pictures and informations by Christian Dior. Reviews and opinions are my own.