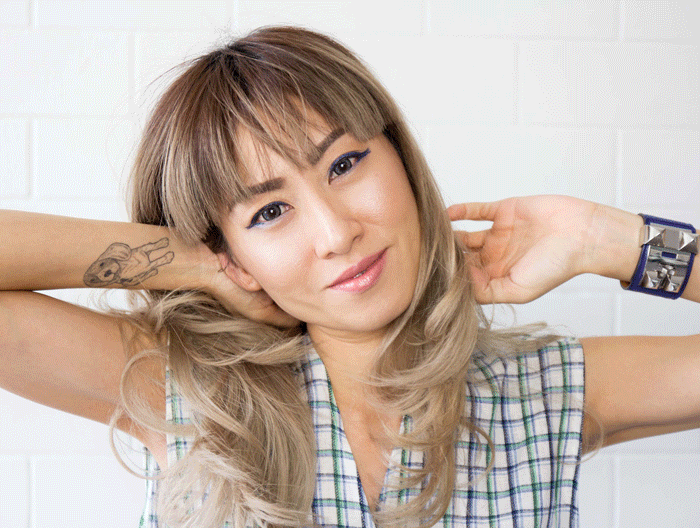 Like me, if you haven't know the skincare brand Cosme Decorté, you will be asking the same question. AQMW Eye Glow Gem – what is that? In fact, this brand has been around for some time in Japan. It might not be as popular elsewhere until recently.
AQ is a range under the Cosme Decorté premium line of Kosé. The AQ range consist of skincare and makeup. As for MW, it stands for Marcel Wanders. Marcel Wanders is a Dutch product and interior designer from Amsterdam. Since this is a collaboration between the two powerhouse, hence the name AQMW was created.
Now that you know more about AQMW, let me present to you the latest AQMW Eye Glow Gem! If you have heard of Chanel's Illusion D'Ombre eyeshadow, then this one is pretty similar. Just softer, glossier and much more affordable. They are really easy to use. Most of the looks here, I used my fingers to apply the eyeshadows. Except for some blending on the edges or corner of my eyes, I used a brush. I love the glossy and glamorous finishing touch to the eyes.
Let me show you the steps to apply these AQMW Eye Glow Gem. Remember to prep your skin with skincare before applying any makeup.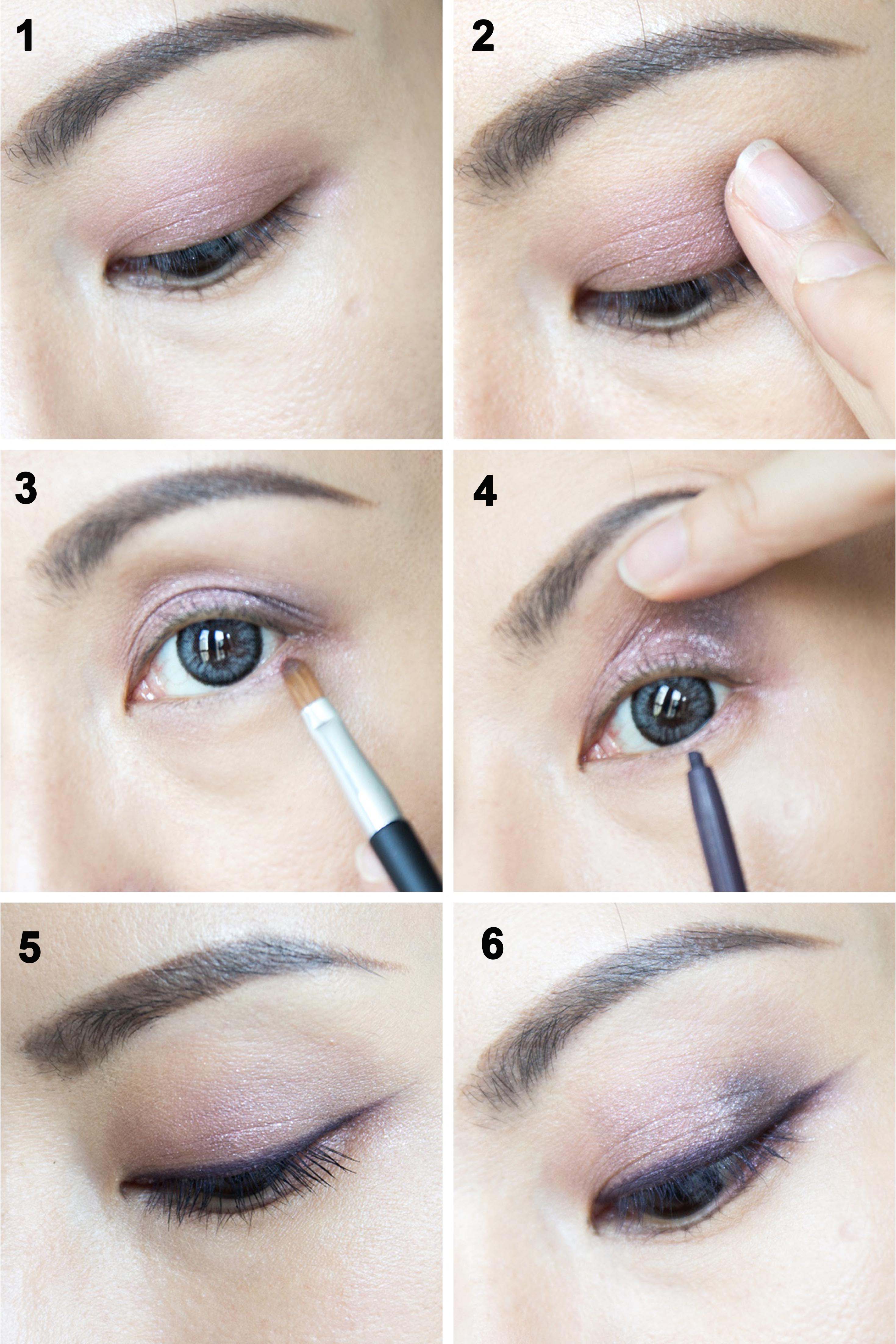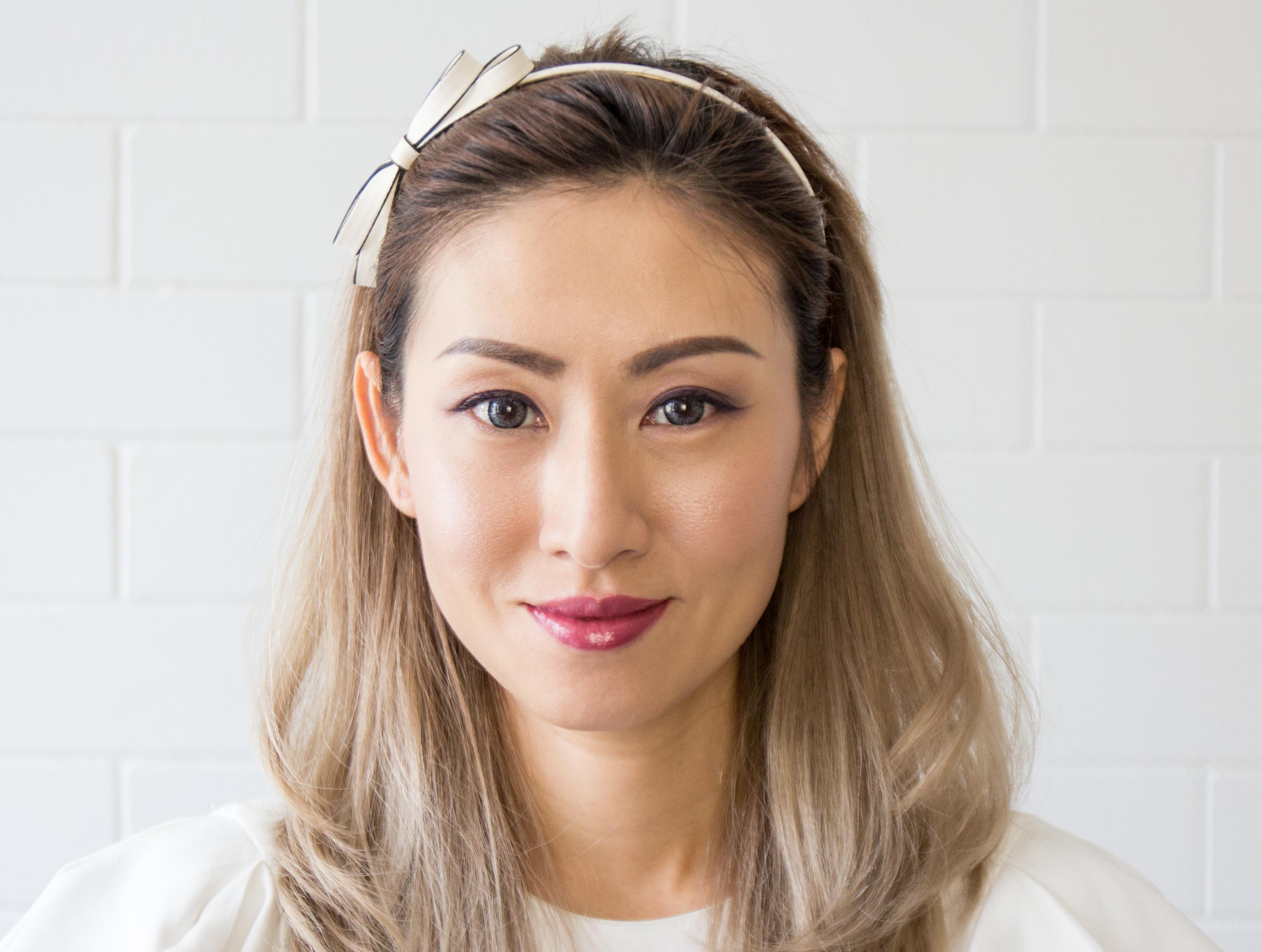 1. First, use PK 880 (Rose Pink) to smooth it on the entire eyelid. You can use your fingertips, like me, or a brush.
2. Use the 4th finger to to dab GY 081 (Purple Grey) on the outer edge of the lid. Don't worry if you apply too much. Just use a blending brush to blend it over towards the inner lid if that happens.
3. With an eyeliner brush, line the lower rim of the eyes with PK 880 (Rose Pink). I used a brush for better control around the rim of the eyes. You can use your finger if you wish to smudge more colors.
4. Lift up your eyelid and use an eyeliner to run it across the upper lash line. My lashes are pretty sparse and I don't like using fake lashes. So, I find filling the gap between the lashes is necessary to create that thicker looking lashes. For an evening look, you can draw the lower lash line too.
5. Draw the eyeliner on the top lashes and fill up all undrawn areas. Unless you're using a liquid eyeliner, the tip is not as precise. In order to create a longer thin line at the end, I used the eyeliner brush to drag the eyeliner from the the outer corner of my eyes towards the hairline.
6. To add more depth, dab more GY 081 (Purple Grey) on the crease and blend it inwards. Make sure to blend it with a clean finger or use the blending brush. If you prefer not to add more depth, then leave it at Step 5. Don't forget to end the makeup by applying mascara on your lashes.
On days when I'm lazy, I only use one color and add on a matching eyeliner.
There are many looks you can create with The AQMW Eye Glow Gem. Below are some eye makeup which I've used most of the shades to create! Some I've mixed it with 3 different colors and some only 2 colors.
Try out the shades this weekend. Which is your favorite color from AQMW Eye Glow Gem?
*Photo shoot in collaboration with Decorté Malaysia. Review and opinions are my own.
SaveSave
SaveSave
SaveSave
SaveSave
SaveSave