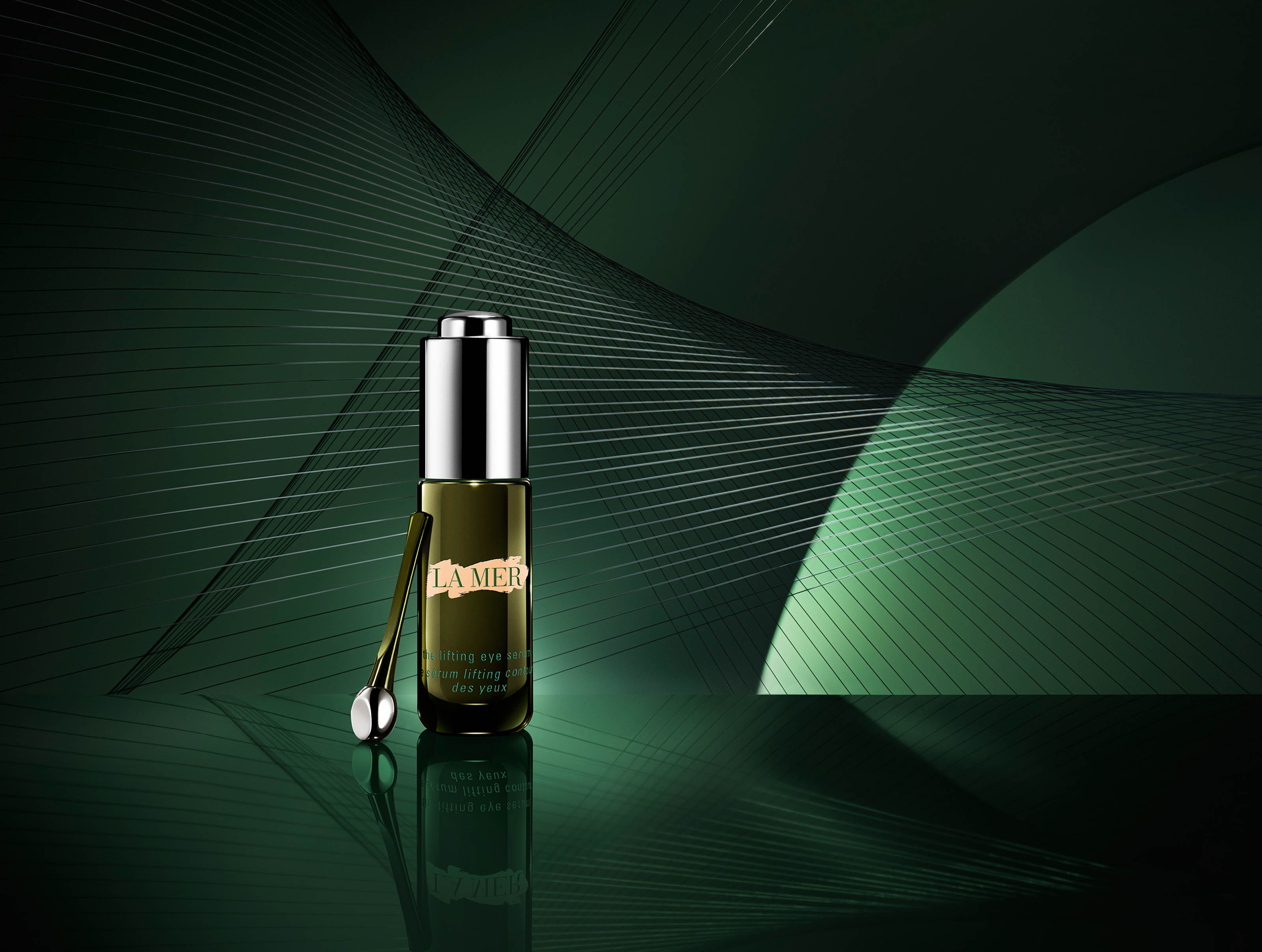 I've been searching for an eye serum that amazes me and can keep me in awe. I've googled and read other blogs for skincare tips around our eye areas. Most suggest that we sleep on our backs to help stimulate the skin around our eye area or we should just have a lot of rest. There are many skincare brands in the market that walks the talk. They do help in anti-aging, lifting and reducing fine lines around our eyes but one that has caught my attention recently is La Mer's Lifting Eye Serum. Let me share why I can't stop bragging about this new eye serum.
WHAT IS IT?
First and foremost, it is an eye serum which you can literally see it's magical effects performing its art almost instantly. After application and letting it absorb for a while, you can notice the areas around your eyes tightened. It is targeted to help visibly uplift the area around the eyes. When use with other products from La Mer's Lifting collection, the overall complexion has more bounce and elasticity promising a much younger, fresh and lifted appearance. Given time, a heightened, contoured and sculptured look is possible with the areas around the eyes looking more rejuvenated and lifted.
PACKAGING
To protect the ingredients from sunlight, this 15ml serum comes in a dark green bottle. It has a push dropper and an applicator with a metal tip. The round side of the applicator is to massage and stimulate the circulation around the eye before application and, the flat surface is use to blend the serum smoothly unto the skin.
WHAT'S IN IT FOR YOU?
We not only need good vision but also a serum that makes the skin around our eyes look outstanding! It's the first thing that someone will notice when they talk to you. This eye serum is filled with natural wholesomeness of the unique red algae engineered with Stretch Matrix Complex interlacing an elastic net giving a more lifted appearance combining with kelp gel as a natural lifting polymer. Also with the uplifting ferment which consist of Brown Algae (fountain of youth), blue algae and marine peptides which help stimulate natural production of elastin for a younger vibrant skin and a powerhouse miracle broth meant to visibly firm the area of the skin around the eye.
WAYS TO USE IT
After cleansing, massage gently around the eye area and under the brow bone with the round side of the metal applicator. Then take one or two drops and tap it gently under the eyes with your ring finger. Use flat surface of applicator to smooth and lift the skin inner to outer and upward. By using 2 drops a day, the serum can last a long time!
CONCLUSION AND MY ASSESSMENT
After using it for a week, I find my dehydrated lines has diminished and when I smile, the lines on my upper cheek area has minimized by about 50%. I can imagine its wonders after using it long term.
Using the applicator has a better lifting effect.
It instantly reduces puffiness and lift the eyes when use together with the Eye Balm Intense. Tip: Use serum first as a base for eye gel then on to your normal beauty routine.
For beauty that is noticeably visible, this 15ml serum comes with a huge price tag of RM880. Luxury does have its cost. But I can bet, you will not regret it.
For more information on The Lifting Eye Serum:
Website: www.http://www.lamer.com.my/
Robisons, The Garden (+603 2201 4104)
Isetan, Suria KLCC (+603 2161 0390)
Parkson, Pavillion (+603 2141 0452)
Isetan, Bandar Utama (+603 7722 3202)
*Picture and information by La Mer Malaysia. Reviews and opinions are my own.