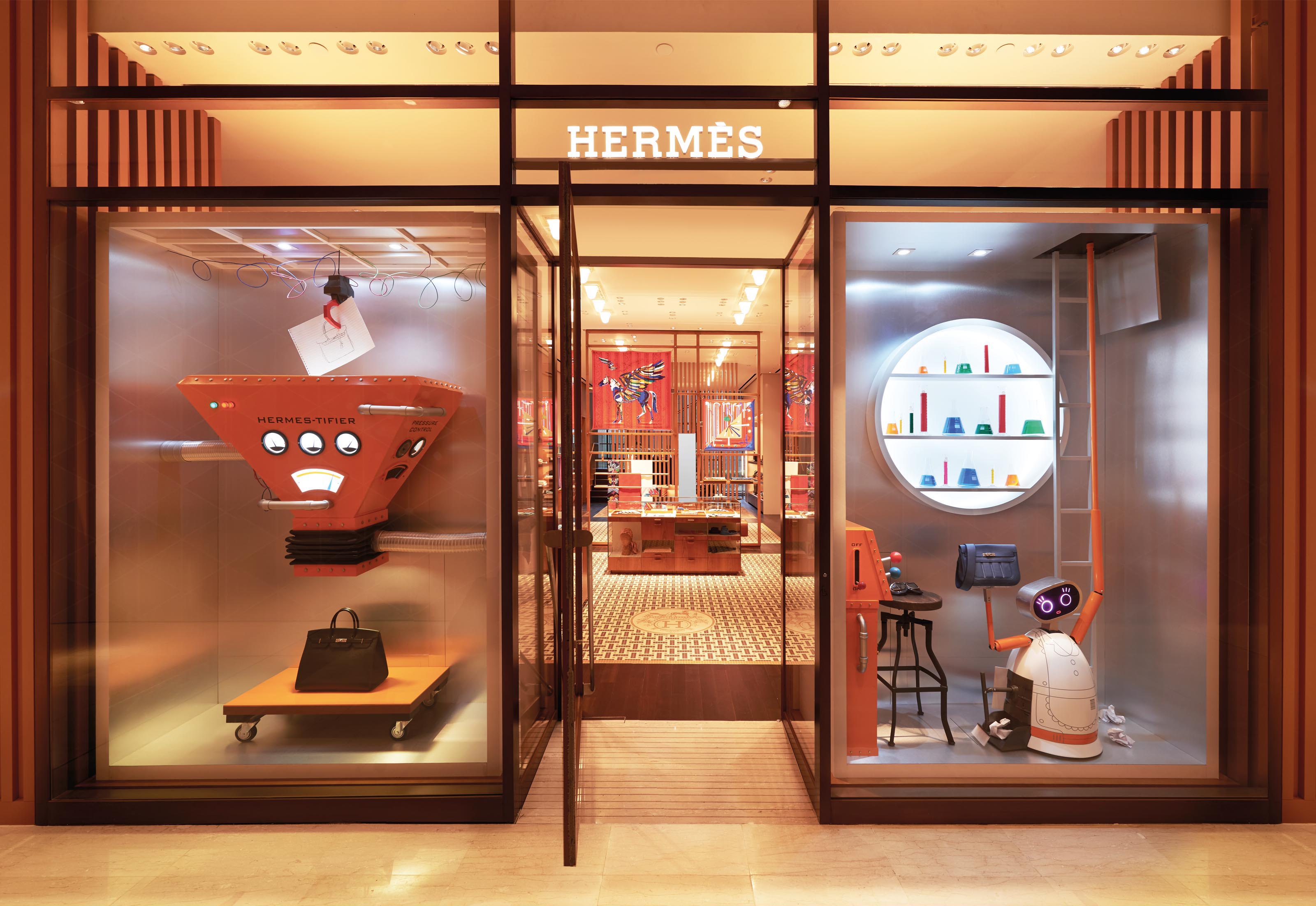 It was an honor to be invited by Hermès to discover their newly renovated store at Pavilion Kuala Lumpur. Hermès Pavilion Kuala Lumpur re-opens their double-story store to the public on 14th December, 2017.
A total retail space of 254 square meters, the store present the richness of the Parisian house's 16 métier. For the first time, Hermès Pavilion Kuala Lumpur had an area dedicated to the home universe. Let me give you a virtual tour on my blog.
Since its establishment in 1837, six generations of enterprising and passionate artisans have contributed to spreading its values.
Through the main entrance, one will not miss the house's signature ex-libris set on a 'Faubourg' pattern stoneware mosaic floor contrasting with the deep brown teak floor evoking traditional Malaysian flooring. The journey begins with a large space dedicated to women's silk and on the right, jewellery accessories and perfume. As you walk further in, you will discover men's ready to wear, masculine silk and home collections on the same floor.
At the end of the store, I couldn't help but to be attracted to the impressive glass back façade bathing the store in natural light. The lacquered metal square claustra, acting as a filter and extending from floor to ceiling, creates shadowing effects throughout the space breaking up and punctuating different sections.
The store's second entrance on the top floor opens into the leather, jewellery and watch departments. The exploration continues with areas for the equestrian collection, women's ready to wear and a comfortable private VIP space at the back. Also, there is a huge mirror in the VIP space, which became one of my favorite place to take a selfie.
The constant requirement for the finest quality has always been Hermès' priority. The design for the store and artistic direction was led by Denis Montel, RDAI. This Parisian architectural agency has been responsible for the creation and opening of the space, as for all Hermès stores worldwide.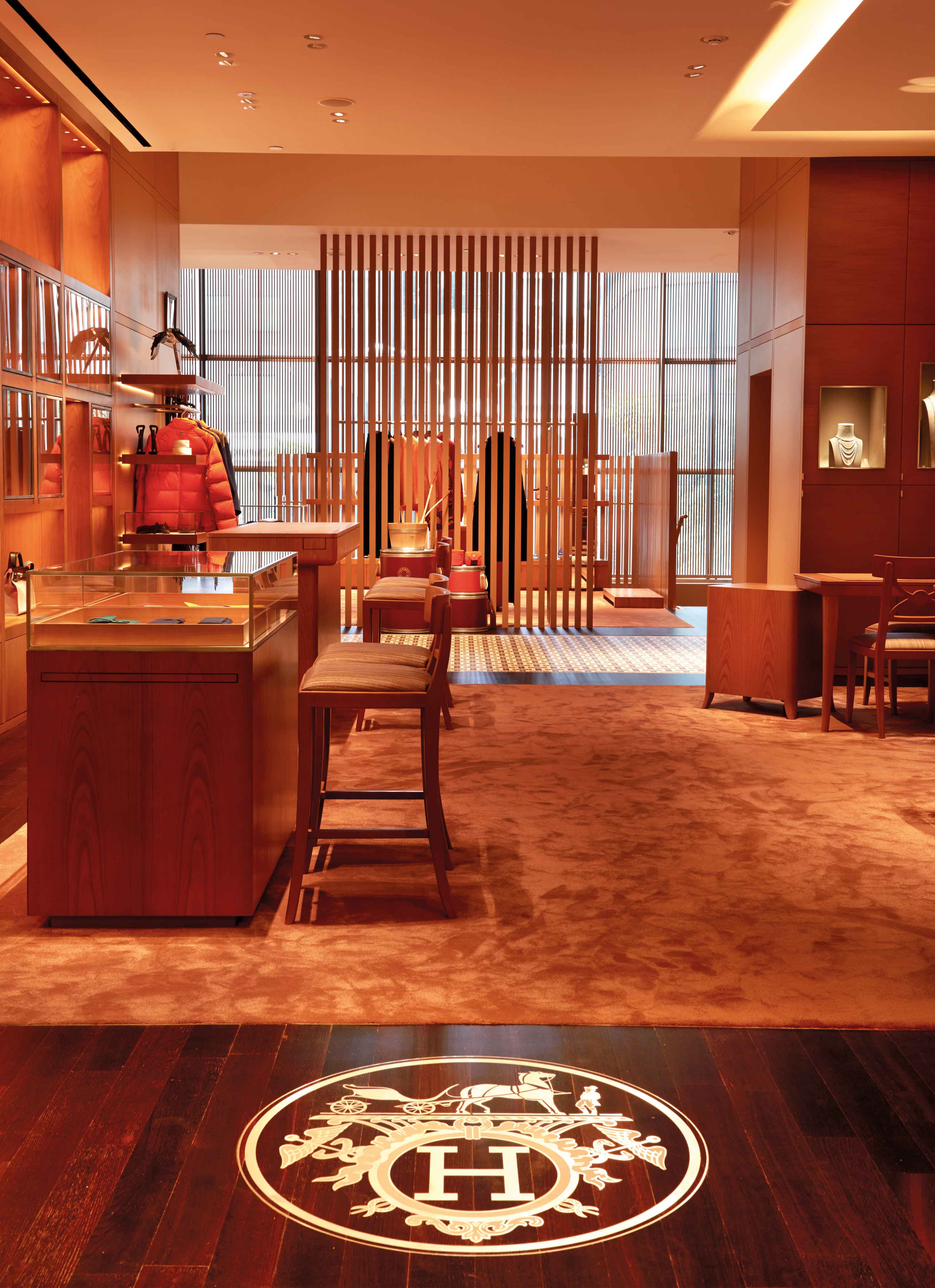 Since its establishment in 1837, six generations of enterprising and passionate artisans have contributed to spreading its values: a savoir-faire built on the application of highly precise and skilled crafts to the finest materials, the love for beautiful objects created to last over time and the spirit of constant innovation. A family owned company, Hermès is managed by Axel Dumas (CEO), and its artistic direction is led by Pierre-Alexis Dumas, both sixth generation family members.
In a nutshell, the store is warm and welcoming. Don't be shy to walk into Hermès Pavilion Kuala Lumpur and ask for assistance or even just a quick tour. You'll warm up to the store and good quality products in no time. You'll never know, you might just walk out with your first "orange paperbag".
What do you like most about this store?
Location: Level 2&3, Couture Pavilion, Kuala Lumpur
Contact Number: +603-2142 0048
Website: http://www.hermes.com/
*Pictures and informations by Hermes, otherwise stated. Reviews and opinions are my own.
SaveSave
SaveSave