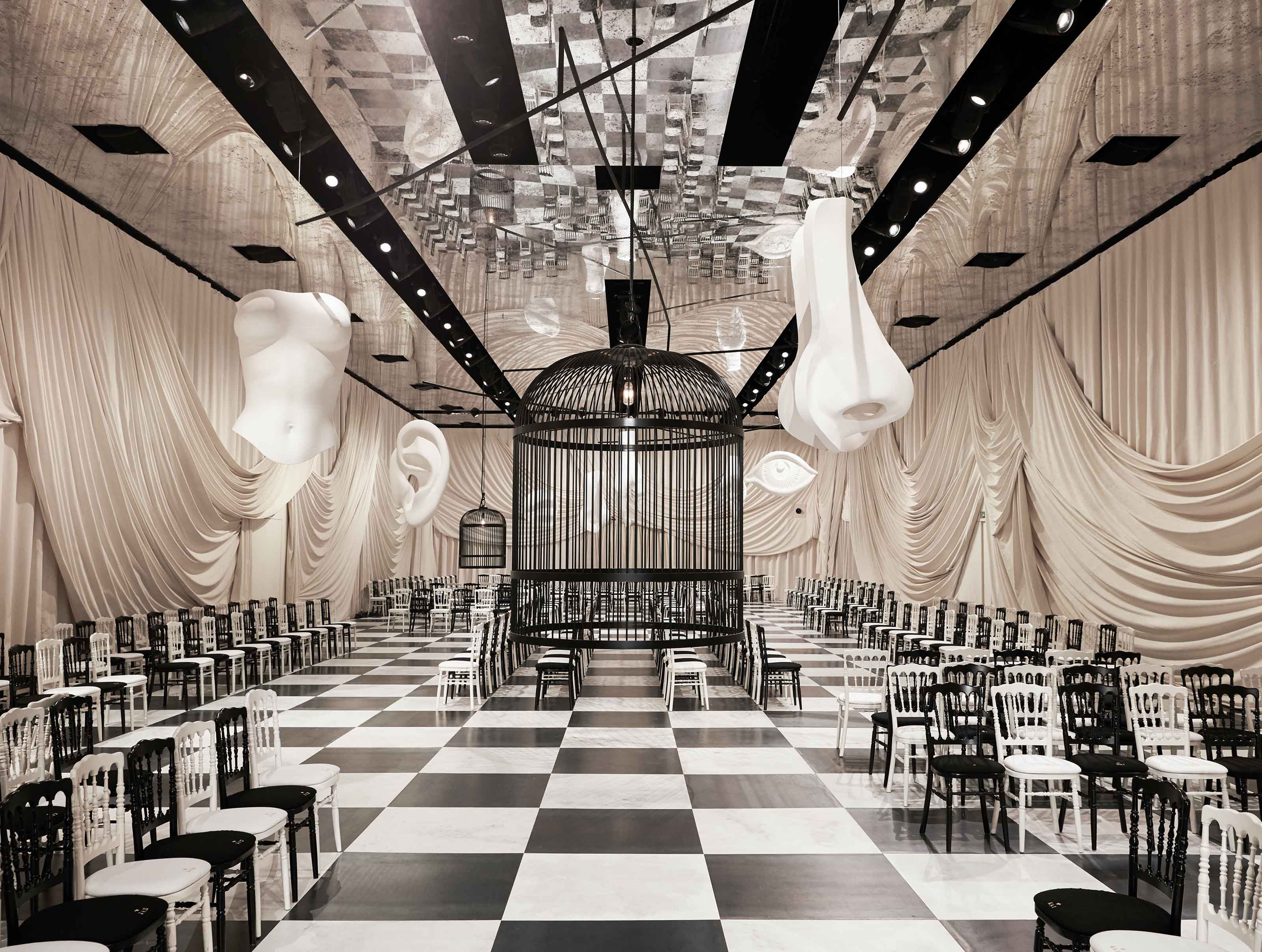 When it comes to Haute Couture, artists are allowed to dream and explore a surreal world. It's a place where there are no limits to pushing boundaries and experimenting with technique, material and form. From that surreal world with dreams, Maria Grazia Chiuri bring a fresh breath of imagination, and brought Dior Haute Couture Spring Summer 2018 into reality.
Only the inevitable theatricality of my life interests me – Leonor Fini
Leonor Fini was an Argentinian surrealist painter, designer, illustrator, and author, known for her depictions of powerful women. She left Italy for Paris in the Thirties, held her first exhibition in Christian Dior's gallery and befriended the designer from that moment onward. Fini was the incarnation of the then-revolutionary idea that one must always remain independent and reinvent oneself as a representation of all possible realities. Whenever she made one of her phantasmagorical appearances, she often wore Dior.
Let's enjoy the Dior Haute Couture Spring Summer 2018 show below:
Music by: Nils Frahm
The surrealism in Leonor Fini has guided Maria Grazia Chiuri in creating this collection, predominantly in black in white sprinkled with illusion and surprise. You can see those generous pleats on a white evening dress are etched in black like the pages of a book. While caging, a recurring motif in Surrealist works, is transformed into a black mesh fabric that hugs the body and underscores transparency as silvery fishnet mingles with the density of velvet.

Christian Dior is known for reinterpreting traditional men's wear fabrics into women's daywear. Maria Grazia Chiuri draws on these as inspiration in a series of suits that recalibrate Dior's curves to today's tastes, paired with skirts of multiple contrasts.
Last but not least, how can we miss those whimsical accessories? Those fishnet stockings veils a sandal, gloves clutch an ankle and precious and delicate ornaments become eyes that behold and express mystery.
Dior Haute Couture Spring Summers 2018 represents the spiritual power of today's women. What does the Dior Haute Couture means to you?
*Pictures and informations by Christian Dior. Reviews and opinions are my own.
SaveSave
SaveSave
SaveSave
SaveSave
SaveSave
SaveSave
SaveSaveSaveSave
SaveSave
SaveSave
SaveSave
SaveSave
SaveSave
SaveSave
SaveSave
SaveSave
SaveSave