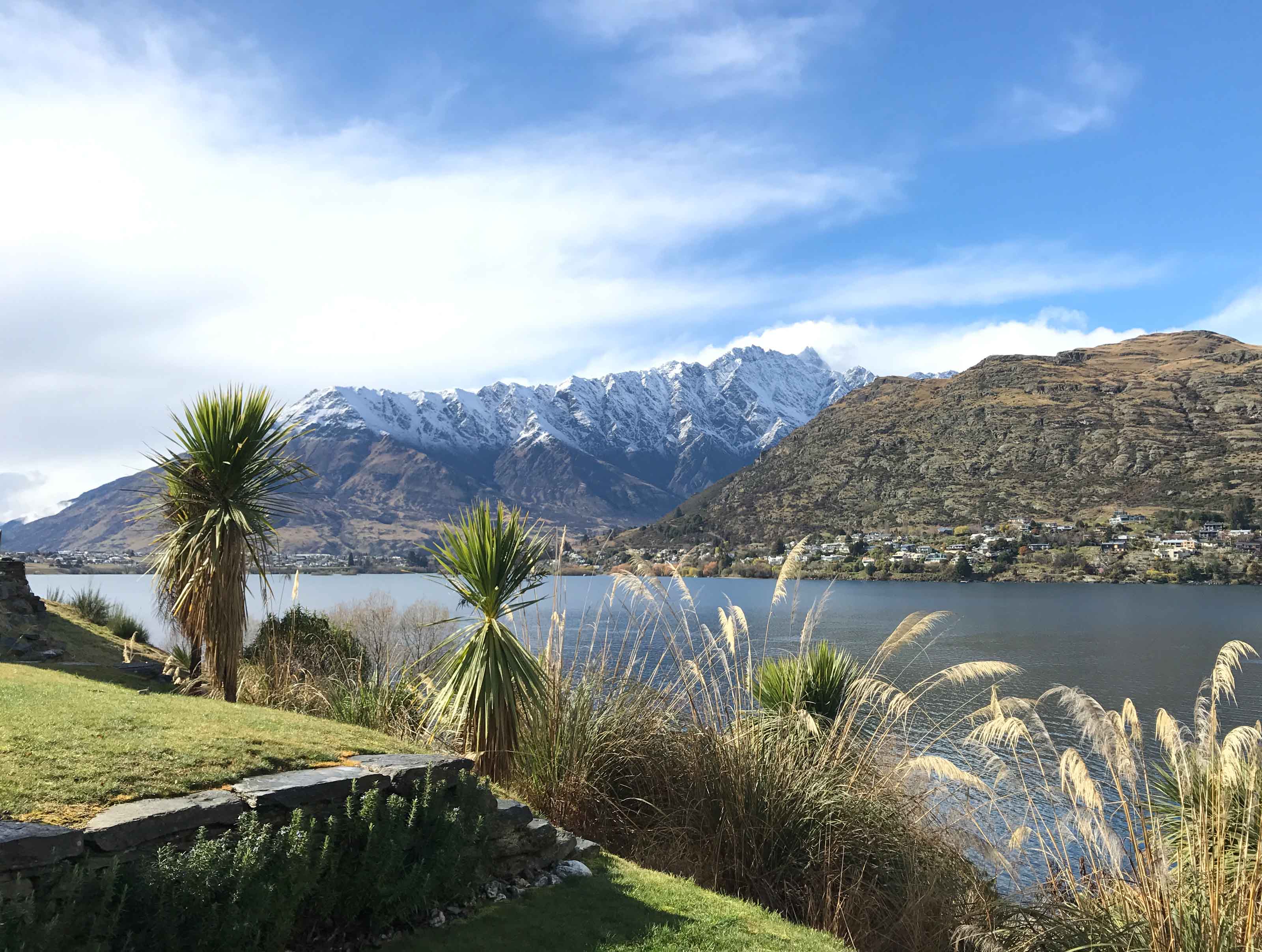 This is the continuation of my travel ideas to New Zealand. After the North Island, our journey continues to South Island. We took a flight from Wellington to Christchurch.
If you think North Island is beautiful, wait till you explore the South Island
In the South Island, we travelled from Christchurch, the northern part, and ended our journey in Queenstown. We wanted to go further south, to Dunedin, but time wasn't on our side. We had another trip planned after New Zealand. Well, if you think North Island is beautiful, wait till you explore the South Island.
So here goes my travel ideas to New Zealand South Island. I got to warn you that this is yet another extensive post with a lot of pictures. Enjoy them!
Christchurch (4 days 3 nights)
We flew from Wellington to Christchurch with Air New Zealand. Bear in mind that for local flights, each luggage should only weight up to 23kg. It'll be good to rent a car to move about in this city. We booked our car through Avis when we were in Wellington and picked it up at Christchurch Airport Avis counter.
Christchurch is pretty damaged from the 2 major earthquakes that struck few years back. Till today, they're still recovering from the damages done. Due to lack of funds from the city council, not everything will be rebuilt. Just like this church. After 5 years, the council is still contemplating on whether to rebuilt it.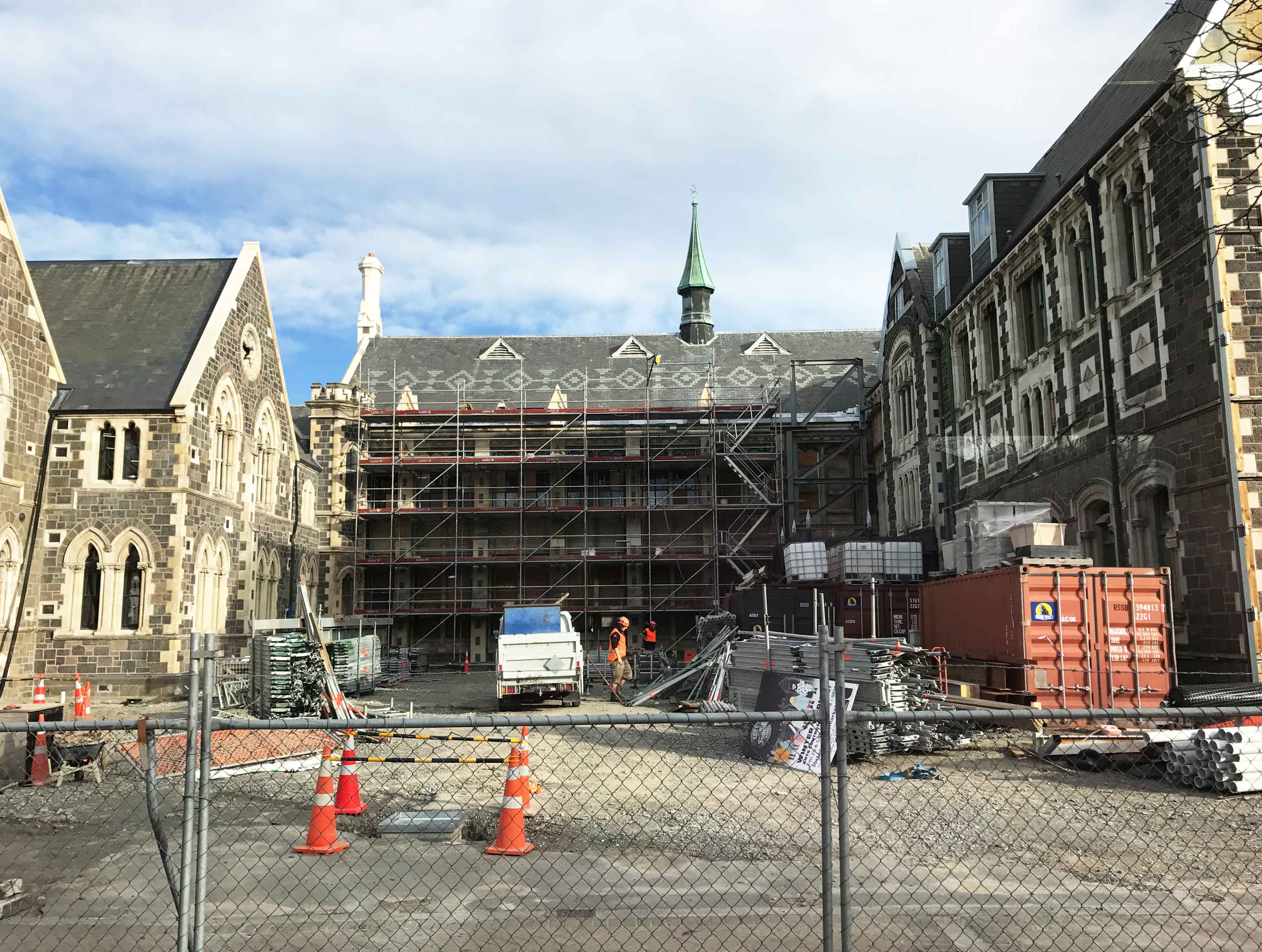 Right after the earthquake, a new church was built and made out of cardboard. Hence, it's called Cardboard Cathedral. It stood so beautifully day or night. Those lights will mesmerise you. I had to stop and go in the church to have a good look at the structure.
One of the day, we went up to Port Hill with Christchurch Gondola. On the hill top, you'll experience a 360 degree view of Christchurch. As expected, New Zealand never fail to amaze us with their scenery.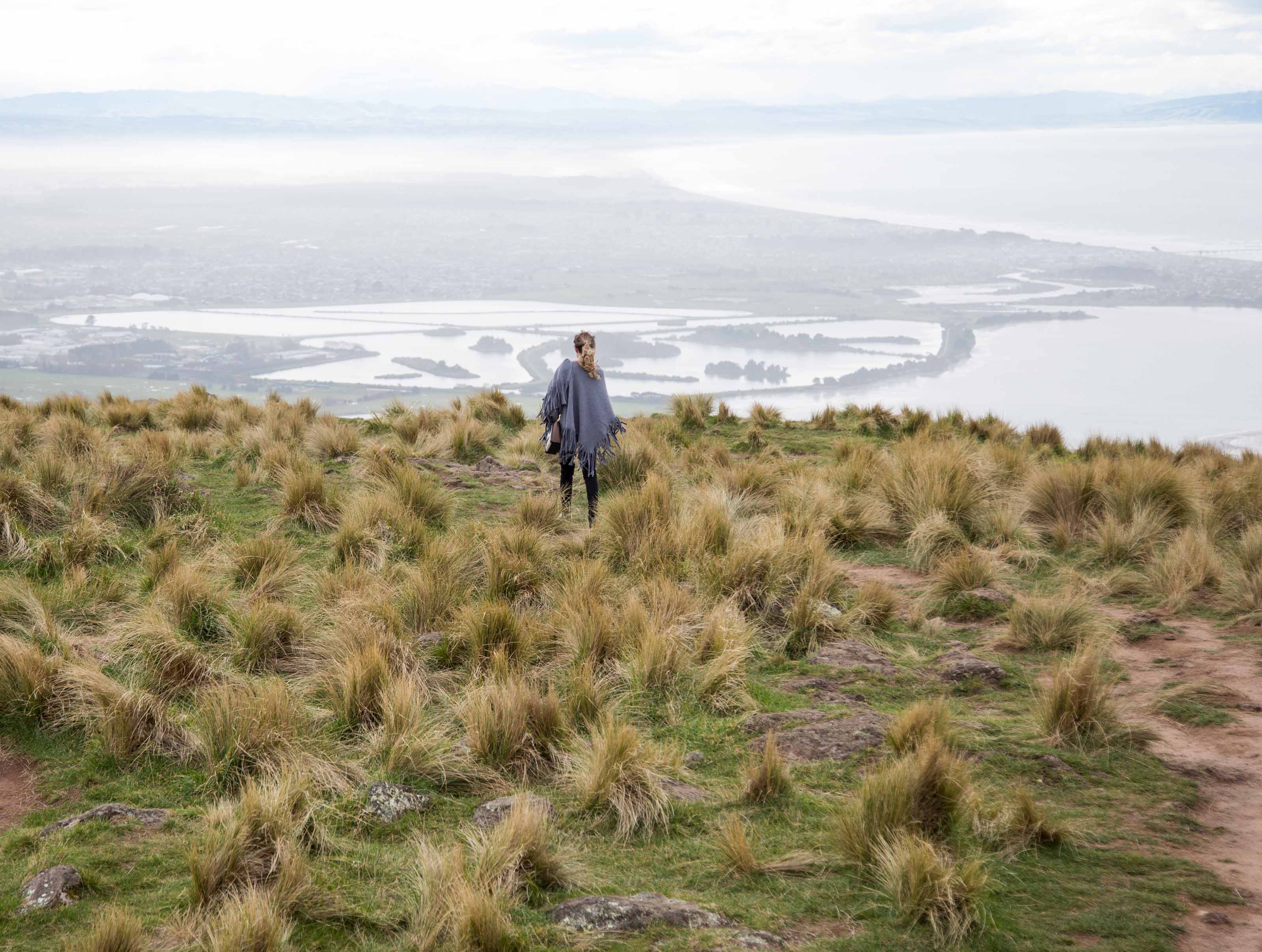 Motorhome Rental (5 days 4 nights)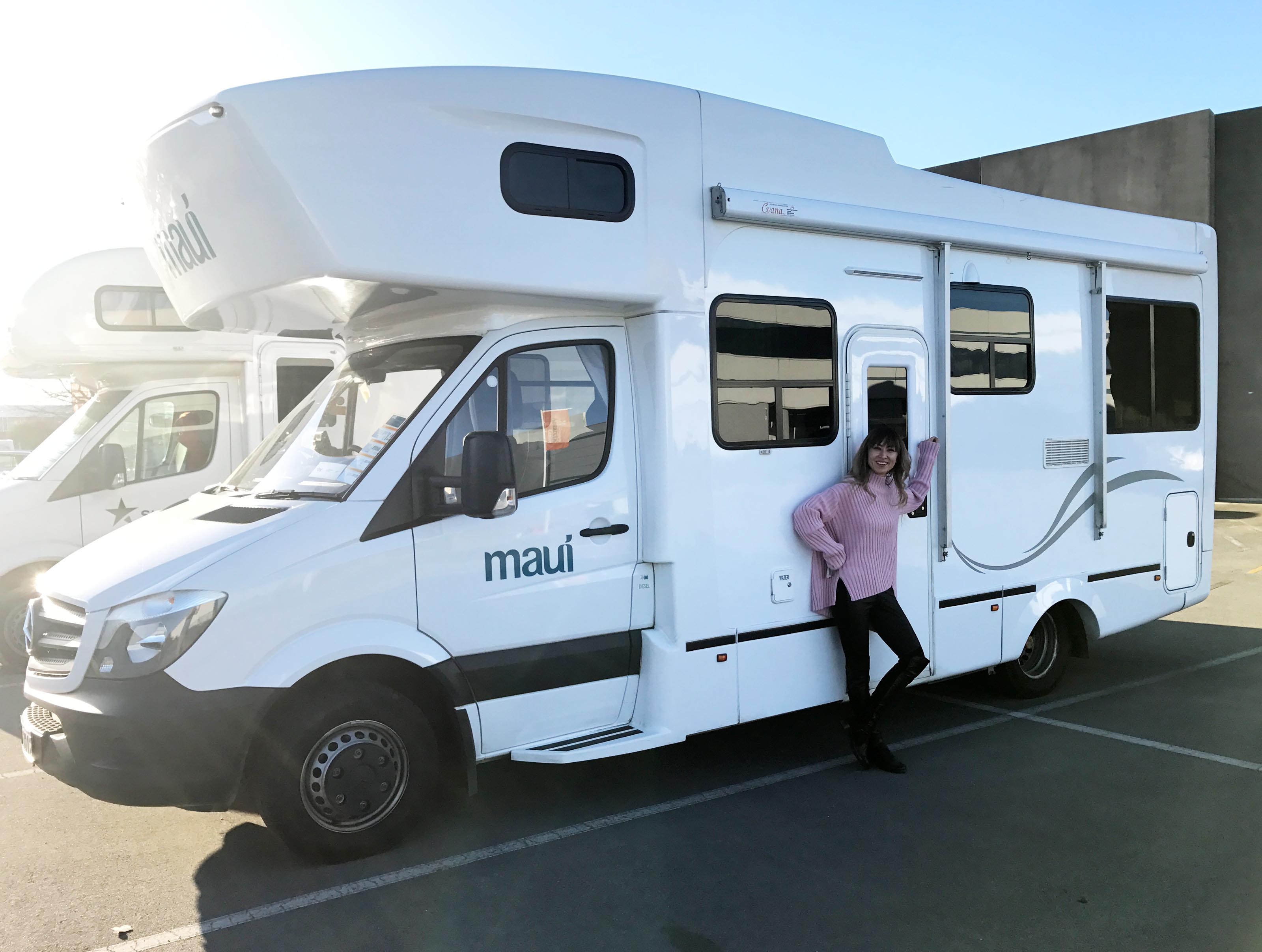 This is definitely an experience for me. I've never been on a motorhome adventure so we decided to take this opportunity to rent a Motorhome in Christchurch and return it at Queenstown. We did some research and found Maui motorhome rental to be one of the best. Their motorhomes are new and in good condition. At least the one we rented had no issue.
Technically we can rent a 2 person motorhome but we also have 2 big luggages and 2 small ones. To be honest, we just wanted to sleep in the motorhome comfortably so we went ahead with the 6 Berth River. It can fit up to 6 pax, which in my opinion, it would be pretty cramp in the motorhome. It would be possible if everyone pack light.
We took turn driving so it won't be too tiring for either one of us. Along the way, we learn a few dos and don'ts and, I shall share with you here.
THE DOs:
✓ Get an international license. We were lucky they didn't ask f0r our international license but it's always good to have one.
✓ Plan your journey before renting a motorhome. There are many campgrounds that close after a certain hour. You might be stranded without a place to stay if you don't know where you want to park at night. Pre-book where you want to camp for the night.

✓ Go through the checklist and make sure all things are working in the motorhomes. That include: lights, windshield wipers, gauge are all working and a full tank of gas.
✓ Drive at speed limit. Traffic police in New Zealand are generous in giving speeding tickets.
✓ Be curteous on the road. If there's only one lane and you're building traffic at the back, pull to the side and let other go first.
✓ Stock up food and snacks. When you're at the campground, there will be no grocery stores around.
✓ Wave at other campers when you're on the road. Most of them will wave back.
THE DON'Ts:
✕ Hog the road don't speed. It's dangerous for others and passengers in your motorhome too.
✕ Travel at night. The roads are dark and no street lamps. there were lots of wildlife roaming on the highway. Road kills are commonly seen everywhere especially when traveling at night and out of town. *We almost killed a rabbit
✕ Throw rubbish everywhere at the campground.
✕ Dump your waste anywhere and everywhere. Look out for the right dumping site!
EXTRA TIPS:

If you're traveling during winter, like us, do book a campground with charging station. It can get really cold and down to 2 Celsius at night. Without the charging station, the motorhome conserve energy and heater doesn't work.
Dumping your own waste and water from shower is your own responsibility. Look for a dumping site and make sure you clear everything. For the 2 of us, we needed to clear the waste and water once every 2 days. Also make sure you add clean water into your tank so you don't run out.
We avoided frying and cooking meals in the motorhome. It can get pretty messy. We mostly bought ready made food from the grocery store and heat it up during meal time. Some days we actually have a hearty lunch and pack unfinished food to heat up for dinner.
We pre-planned our route from Christchurch to Queenstown. The Maui Motorhome Rental website gave some good popular driving routes tips. The suggested Christchurch to Queenstown route was suppose to be 6 days but we kind of took it easy and only visited a few places along the way.
Lake Pukaki & Lake Tekapo
We learned our lesson from here. We didn't plan our journey earlier and arrived late at Lake Pukaki area. The last campground closed at 830pm and we arrived just slightly after that. We had to drive around in the dark for almost an hour before we found a non-charging campground by Lake Pukaki. That night, it was so cold, and we're glad we have 6 blankets to share between the two of us!
On the other hand, we woke up to this beautiful view of Lake Tekapo. We make some hot chocolate and had light breakfast before we head out to the next destination. Lake Pukaki it is!
Mount Cook/Aoraki 
We found Glentanner Park Centre great to stay. It's clean and well maintained. We parked our motorhome here for 2 nights. In winter, the sky got dark early. Around 430pm, the sun set and you can hear the nature comes alive.
The next nearest town to visit was Twizel. There's gas station, restaurants and dumping site in Twizel. So we sort of did everything there. From buying our necessities in the grocery store to pumping gas, having lunch and packed dinner then dumping our waste.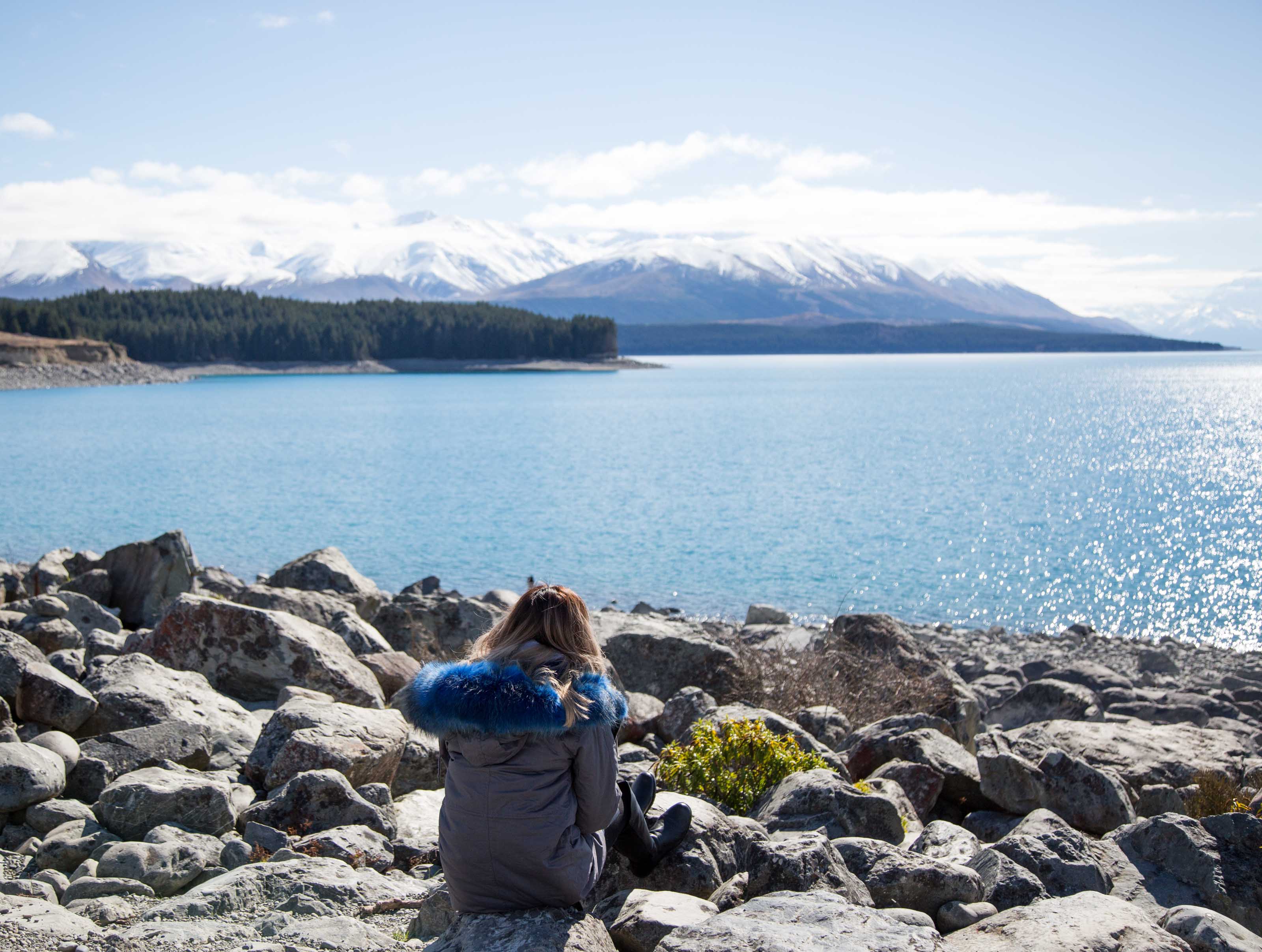 While driving back along Lake Pukaki, we couldn't help it but to stop by and enjoy the nature. It's beauty and fresh air were hard to resist.
On the last day staying at Mount Cook area, we booked ourself a trip to see Mount Cook and the famous glaciers. It was a cloudy day so we only get to see some part of Mount Cook. We were lucky enough the flight wasn't cancelled.
Queenstown (5 days 4 nights)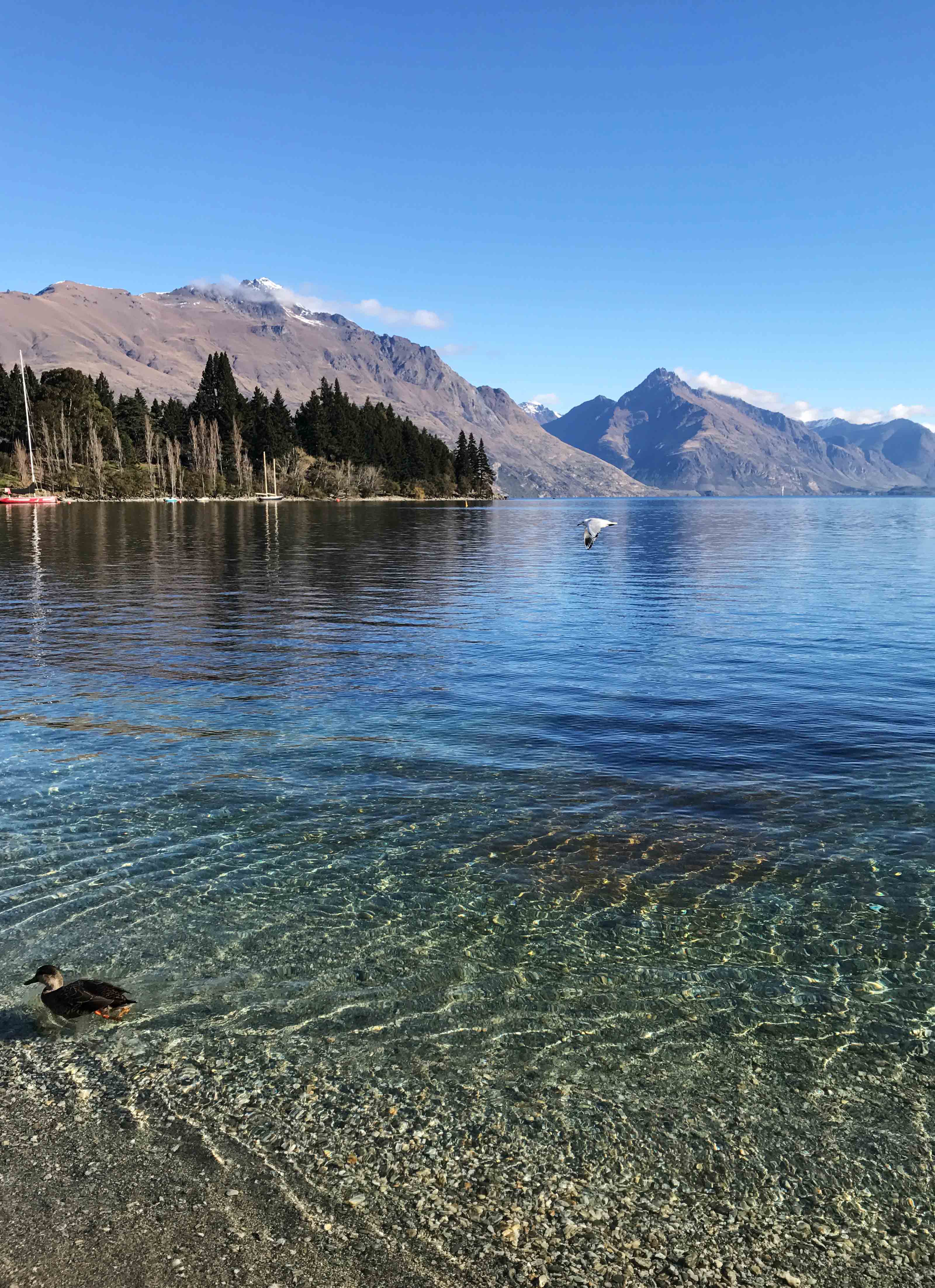 Queenstown is home to many skiers and retirees. Tourists swarm to Queenstown every season of the year. During Spring/Summer, there are loads of lake activities and in Fall/Winter, the mountains are pack with snow activities. It's definitely a busy but relaxing town the whole year through.
We stayed at the a night in our motorhome at Queenstown Lakeview Holiday Park and for the rest of the night in a home beside Lake Wakatipu. It sure has a beautiful view overlooking the lake.
Since it's winter, we had our plans for some snow activities like skiing. There are 2 popular ski areas – The Remarkables and Coronet Peak. They're both about the same driving distance from Queenstown. We drove up to The Remarkables and it took us about 20-25 minutes.
Yes, we rented a car here in Queesntown as we have a parking spot provided at our rented home. It's also easier to move about in Queenstown when you have a car. If you still want to go to The Remarkable but has no car, that's not a problem too. They do have free shuttle to get you there too.
One evening, we took the Skyline Queenstown gondola up to the top of Bob's Peak. We had some drinks and watched the sunset. From the peak, you can see the entire Queenstown and the view was breathtaking.
This bring us to the end of our trip to New Zealand South Island. We would definitely go back to New Zealand and further explore the southern territory such as Dunedin. I hope you've enjoyed my journey and it has given you some ideas to plan for your trip to New Zealand.
Did this post put traveling to New Zealand on your bucket list? If you've been to New Zealand, what did you enjoy most in New Zealand?
SaveSave
SaveSave
SaveSave
SaveSave
SaveSave
SaveSave