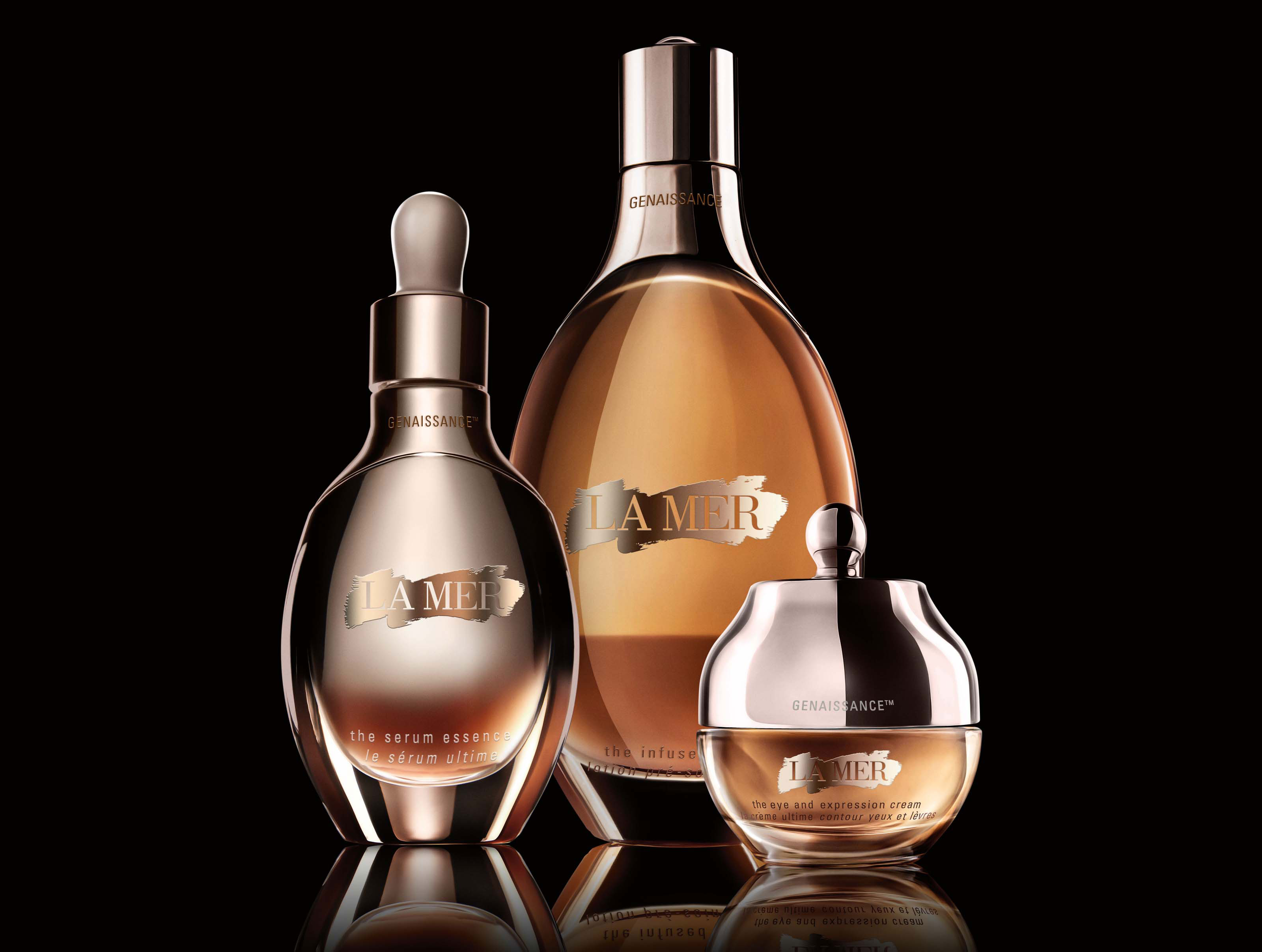 Seems like it was just yesterday that La Mer launches Genaissance De La Mer – The Serum Essence. In fact, that was two years ago when The Serum Essence was launched. The Serum Essence is a luxurious, silky serum with exception absorption.
This year, the Genaissance de La Mer family added two more products. Genaissance de La Mer introduced The Eye and Expression Cream and The Infused Lotion. This lavish family will take anti-aging to a whole new level.
Before I start to talk about the products, let me share a little about The Genaissance itself. Genaissance derived from the word Genesis, which means The Beginning. The birth of Genaissance de La Mer is to help with skin renewal and restore all the goodness. Just like brand new again.
Now, let me walk you through these highly concentrated crystals items one by one.
Genaissance de La Mer Eye and Expression Cream (RM1380)
The most expressive areas of our face are the eyes and mouth. They needed special care yet something very delicate such as Genaissance de La Mer Eye and Expression Cream. The algae found in the riptides of the Atlantic, combined with hyaluronic acid, it helps to plump the skin from the inside. This comforting cream rejuvenates, repairs and recharge the look of these areas with fragile skin. The moment after you apply, the renewal begins.
La Mer believe that in two weeks, fine lines and other signs of stress and fatigue, will be reduced. Expression lines are also plumped and volumized. The specially designed massage tool, inspired by the shape and touch of sea stones washed ashore, adds to the sensorial beauty of The Eye and Expression Cream. When massaged across the eyes and expression lines, the cooling tool elevates the Genaissance experience.
My Thoughts About This:
To be honest, I didn't use Genaissance de La Mer products everyday. I tried using The Serum Essence every alternate day for 2 weeks. Then, my skin started breaking out. It goes to show that my skin is still pretty youthful. *beaming with glee*. Albeit too rich for my skin, I still love the texture and always look forward for the next application.
I use The Eye and Expression Cream once a week. It's like a weekly pampering session for me. Before heading into the shower, I took a cup of ice and place the massage tool in it. Once I'm done with shower, I scoop a small amount of The Eye and Expression Cream, then using the massage tool and start the massage. Starting from under eye and working my way to the eyelid and upper eyelid. One eye at a time.
The cold massage tool makes the eyes feel really good and reduce the puffiness around the eyes. Like everything else, you can't just rely on this product to work miracle. You have to help the product too, by getting enough rest at night and reduce extensive hours of staring at your computer.
Genaissance de La Mer Infused Lotion (RM1030)
This lotion is created through a collision of two unexpected forms, that is the Crystal Miracle Broth and emollients. The result is an oil-in-water lotion formula, where "the cream" rises to the top. This unique lotion floats over skin and infuses it with intense moisture to help lay the perfect foundation for the benefits of The Serum Essence that follows.
The Infused Lotion contains ProBio Ferment, which is designed to help skin maintain an optimal balance and enhance skin's natural strength and well-being. Over time, skin will look healthy, nourished, with better resilience and ability to protect itself.
My Thoughts About This:
Since, this is an oil-in-water lotion, I have to shake it every time I use it. All I need is about 3-4 drops on my palm, rub both palms together and gently glide it on my face and neck. Just like the Eye and Expression Cream, I only use this once a week. In fact, I use the entire Genaissance de La Mer family once a week.
Among the 3 items from Genaissance, I love this texture most. It's silky smooth and powdery after applying it on my skin. Feels good to touch. I have to tell myself not to be fooled by the texture and use it everyday. The ingredient is just as rich as The Serum Essence and my youthful skin is still not able to take them on a daily basis.
Step-by-step
Watch the video below to help you understand the techniques to use these products.
The Eye and Expression Cream
The Infused Lotion
The Serum Essence
That's it! Then I would go to bed. Miracle cream will not do its' magic if I continue to stress myself and stay up late.
Well, the prices on both items can be pretty shocking when you first saw it. Although, with such conservative amount I use each time, the Genaissance de La Mer products would probably last me up to 10 months. If I break down the cost, it doesn't cost much each time I use them. Which in my opinion, it is good if the products can slow down the process of aging.
Last but not least, I would highly recommend the Genaissance de La Mer family to anyone who wants their youthful skin to last a little longer. If you're well into your 30s, Genaissance de La Mer family will be your best investment.
Have you tried any product from the Genaissance de La Mer family?
*Pictures, video and informations by La Mer Malaysia otherwise stated. Reviews and opinions are my own.
SaveSave