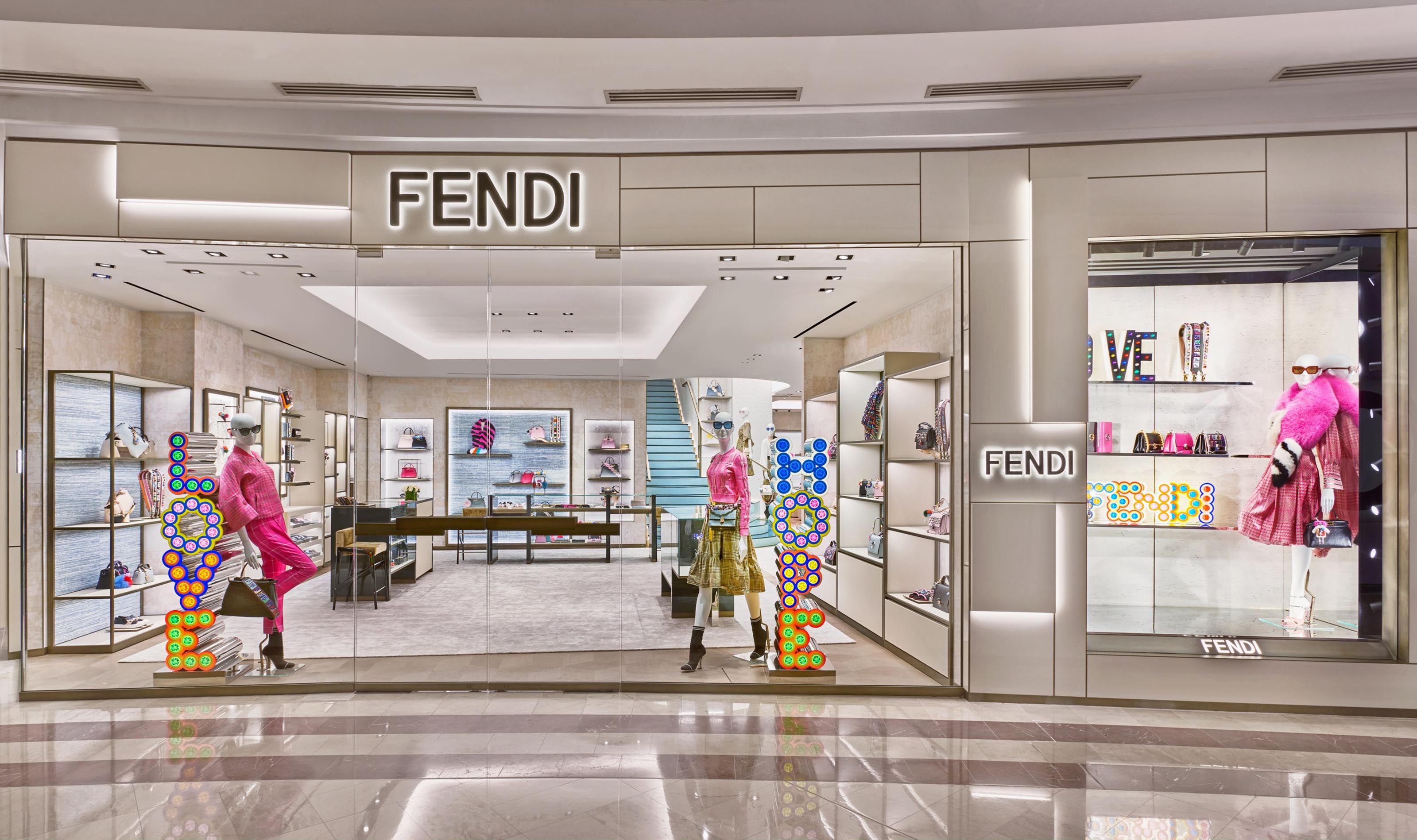 FENDI Suria KLCC officially reopens its store with a newly renovated and refreshed store concept. It's much brighter, comfortable and the in-store design highlighted its deep heritage. The official opening celebration was held on the 6th of December 2017.
The duplex store offers FENDI's extensive range of Women's Ready-to-Wear, Furs, Handbags, Shoes and Accessories. During the opening celebration, the store was crowded. It was really hard for me to take some pictures and show you around. I went back again few days later to have a good look on the items displayed. Now, I can share a some pictures of what I saw and what I like.
WOMEN'S COLLECTION
From the main entrance of the store, customers are greeted with an array of FENDI Signature Women's bags in the Leather Goods area. Carrying on into the store is the Accessories and Shoes area, and further in, the Women's Ready-to-Wear area. The Women's Ready-to-Wear area features a blue console designed by French designer Thierry Lemaire. The entire store is decorated with a selection of sketches by Karl Lagerfeld, which reinforces the story and tradition of the Roman Luxury Maison.
MEN'S UNIVERSE
Take the steps up to the second level. FENDI has a full range of the Men's Universe for the first time in Malaysia. This includes Men's Ready-to-Wear, Leather Goods, Shoes and Accessories. I love the steps! The lighting together with the colors make a great place to take pictures. Men's floor was decorated with warmer, golden brown tone and sharper colors. It brings out a more masculine atmosphere, which harmoniously highlights the details and designs of the Men's collection.
FENDI MINI PEEKABOO BAG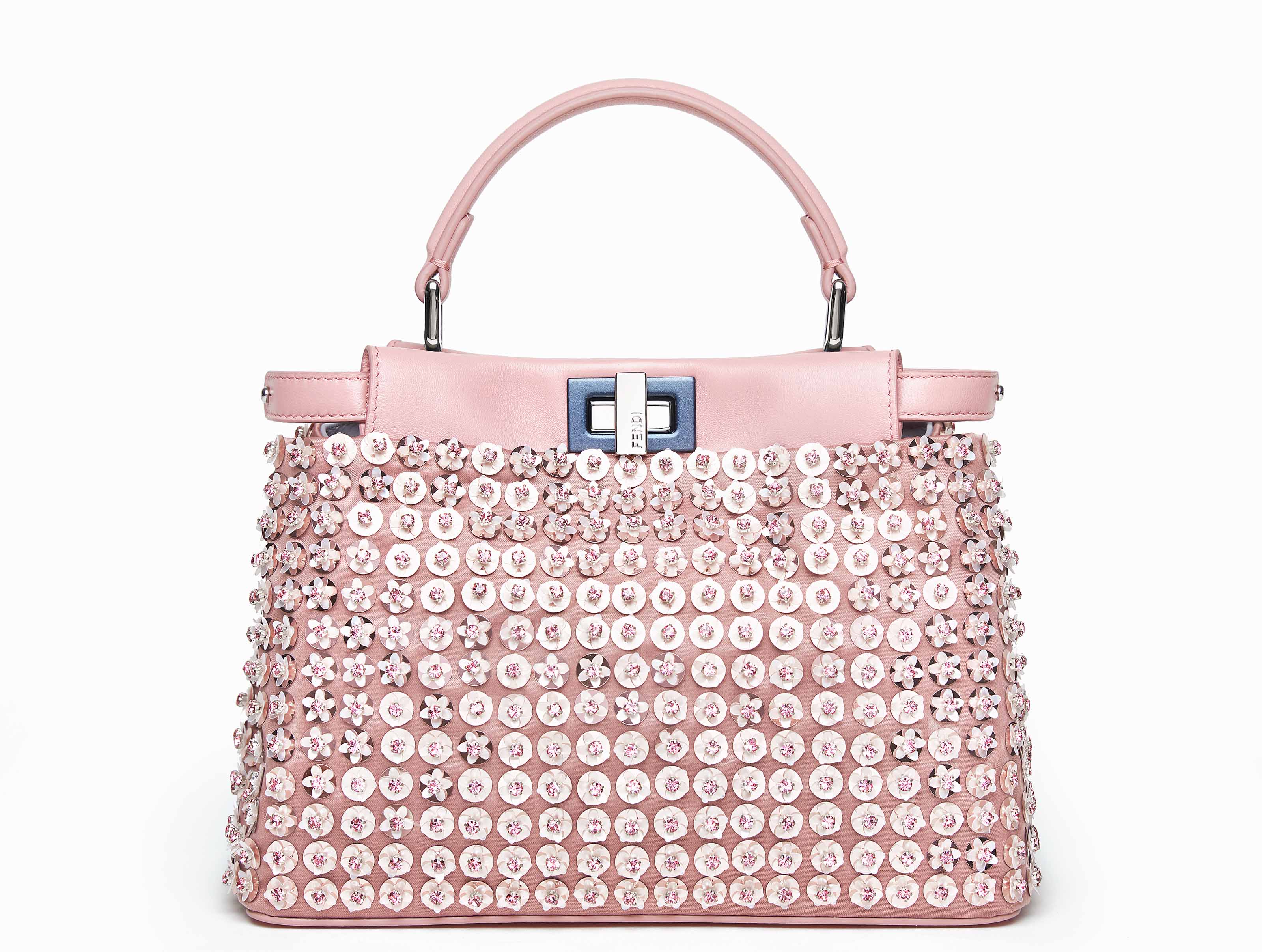 To celebrate the opening of the Suria KLCC Store in Malaysia, FENDI has created a worldwide exclusive limited edition Mini Peekaboo bag, completely filled with sequins. The FENDI iconic Mini Peekaboo Bag is covered from top to bottom in a precious baby pink tone. Which is perfect for both day and evening looks. There will only be 10 pieces of this special Mini Peekaboo bag, retailing at MYR$26,150, and will only be available at the Suria KLCC FENDI Store.
Do you like the new FENDI Suria KLCC Store? Have you had a chance to drop by yet?
FENDI Store
G31 & 125, Suria KLCC
Kuala Lumpur City Centre
50088 Kuala Lumpur
Malaysia
Tel: +603 2166 0882
*Pictures and informations by FENDI otherwise stated. Reviews and opinions are my own.
SaveSaveSaveSave
SaveSave
SaveSave