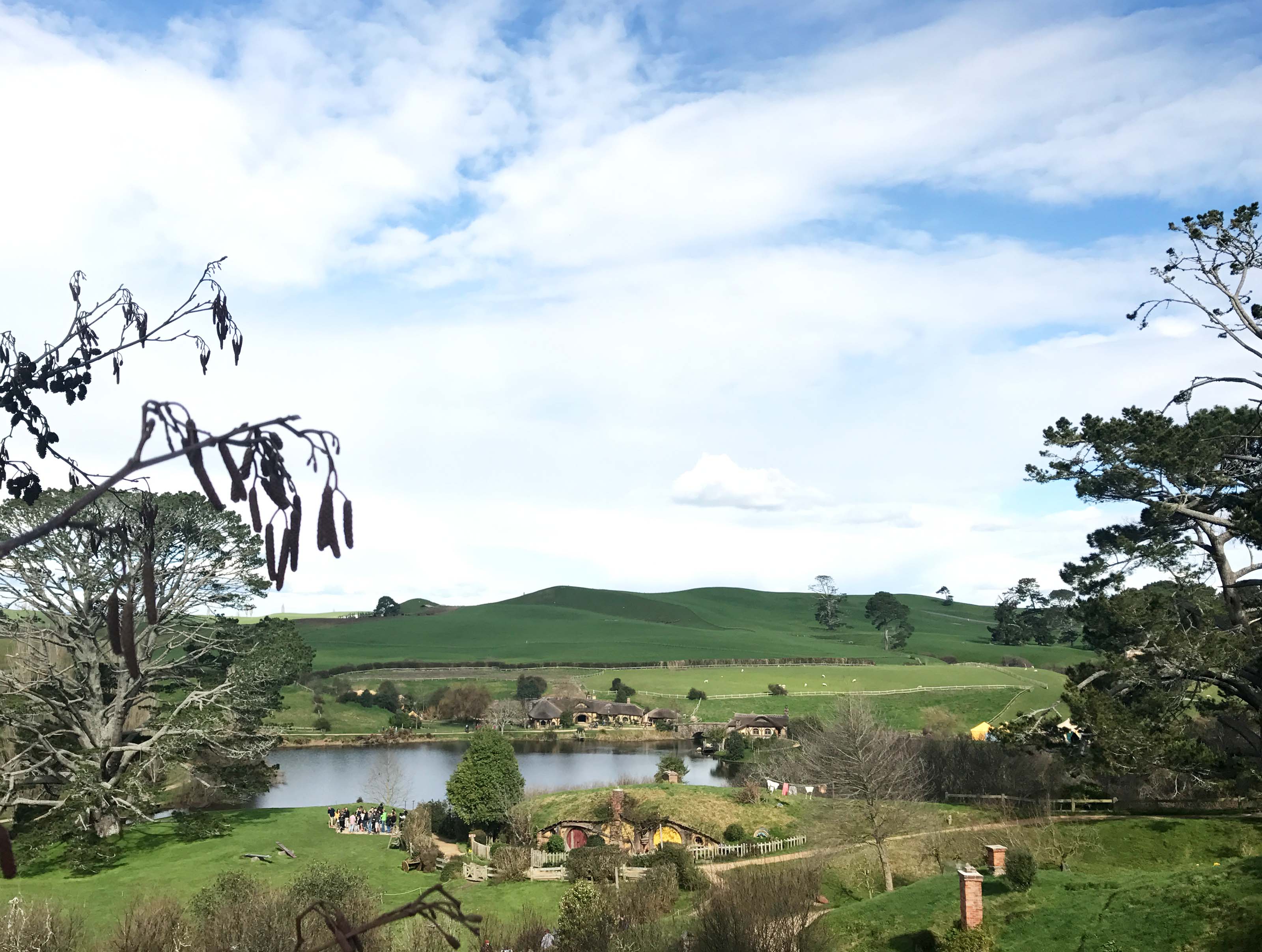 It's been more than a month since I'm back from New Zealand. Again and again, I've been asked "how was your New Zealand trip?" or "did you like New Zealand?".  I would conclude my entire trip as – I loved it! Wish I could stay longer. Took me a while to sort out the pictures and share it with you here. I took a gazillion photos!
If you like the nature and an easy-going holiday, New Zealand is the place for you.
In fact, this was my second time to New Zealand North Island and I've yet to discover everything. On my first visit, I only had the chance to explore Auckland, Rotorua, Lake Taopo and Mount Ruapehu. As a student, I find myself pretty lucky to be able to travel abroad with my friends.
So, here I am, documenting my journey to the southern hemisphere. I hope my travel ideas to New Zealand North Island will be able to help you plan for your upcoming trip to New Zealand.
Kuala Lumpur to Auckland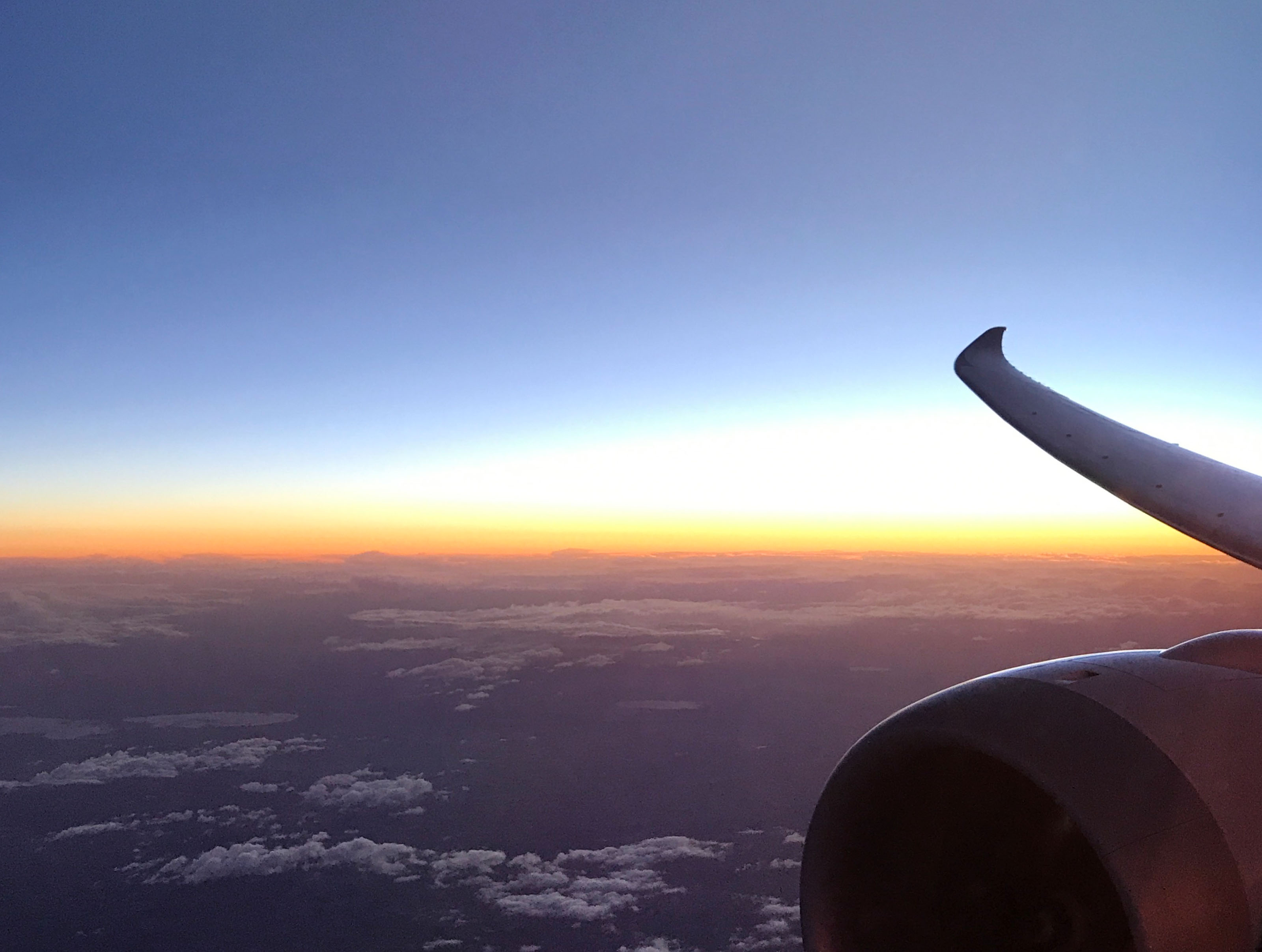 There are not many flights that go directly from Kuala Lumpur International Airport to Auckland. You can choose between Malaysia Airlines, or a Air Asia, which stops to refuel at Gold Coast, Australia. It takes about 10 hours for Malaysia Airlines to fly from Kuala Lumpur to Auckland directly. As for Air Asia, it takes about 13 hours including an hour stop in Gold Coast. We decided to take Singapore Airlines which codeshare with Air New Zealand. The initial plan was to fly from Kuala Lumpur to Singapore and transit for 2 hours. Then from there, we will fly to Auckland for hour 8 hours.
Sometimes, when it comes to Mother Nature, plans can change. Due to bad weather in Singapore, we were stuck in Kuala Lumpur for slightly more than 2 hours in the plane. By the time we arrived in Singapore, our next flight had taken off without a few of us. Hence, we had to stay in Singapore for a night to catch the earliest flight the next day. It was nice of Singapore Airlines to arrange a night stay for us at The Crowne Plaza Changi Airport.
Next morning, we hopped on the earliest flight to Auckland. By the time we arrived and checked in the hotel, it was almost 9pm. We just lost an entire day to explore Auckland. So we had to re-arrange our schedule a little.
Auckland (4 days 3 nights)
We stayed at Sofitel Auckland Viaduct Harbor and I would highly recommend it to anyone. It's a pretty new area and great when it comes to food choices. It's not as busy in comparison to staying in the city center. Everywhere is accessible by walking, taking the public transportation like buses, or even hailing a taxi at the hotel. Our hotel is also a walking distance to Queen Street, which is a shopping area that range from Coach to Prada and so on.
I'm glad we decided on a 4 days 3 nights stay in Auckland. Due to missing our connecting flight, we burned the entire day already. Our initial plan was to visit Waiheke Island but I guess with limited days left, we would have to skip that.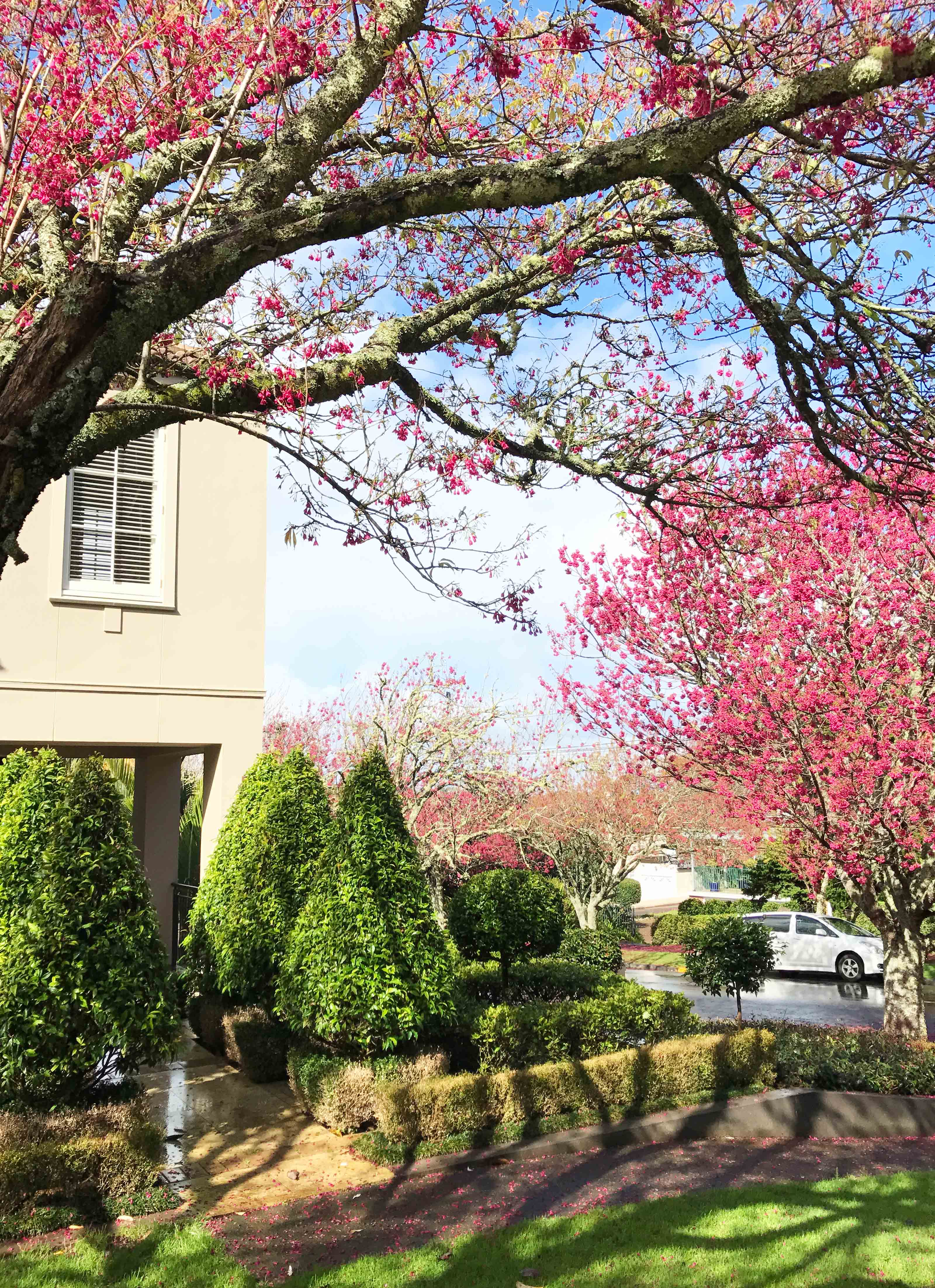 I had always believed that the best way to get to know a city is by hopping on to a Hop On Hop Off Bus. You can get your tickets online or at the bus itself. Since Auckland isn't too huge of a city, it takes approximately 2 hours and we are done sitting on the bus exploring Auckland. We started at Princes Wharf station, which is about 10 minutes stroll from our hotel. One thing to take note is that, we were there during winter, so the bus departs once every hour. Instead of once every half an hour in summer.
Auckland to Hamilton (3 days 2 nights)
In New Zealand, driving from one place to another is pretty normal. You get to see a lot more by driving than flying into the city itself. If time is not on your side, I would still suggest that you rent a car once you fly into the city. Don't you worry because driving is very safe in New Zealand. Even for those who drives on the left, there's plenty of signs to warn you to keep to your lane and on the correct side. Just make sure you look out for traffic circles as New Zealand tend to have that a lot more when you're out of town.
We rented a car from Avis and drove from Auckland city to Hamilton. We stayed 2 nights in Holiday Inn Express Hamilton. Well, it was a no nonsense hotel and we we were there because it was very centralized for us and easy to reach the places we wanted to explore. I must give credit to the Receptionists. They're so welcoming and always smiley.
From Hamilton, we drove to a few places such as Waitomo Glowworm Caves and Hobitton at Matamata. I've been to Waitomo Glowworm Caves with my friends back then but it's never a boring place to re-visit. It was still as amazing to see those glow worms. The only set-back for Waitomo Glowworn Cave is that, if it continuously rain for many days, the river's water level will rise and the cave will be shut. No tourist will be able to take the small boat into the cave to see the glow worms.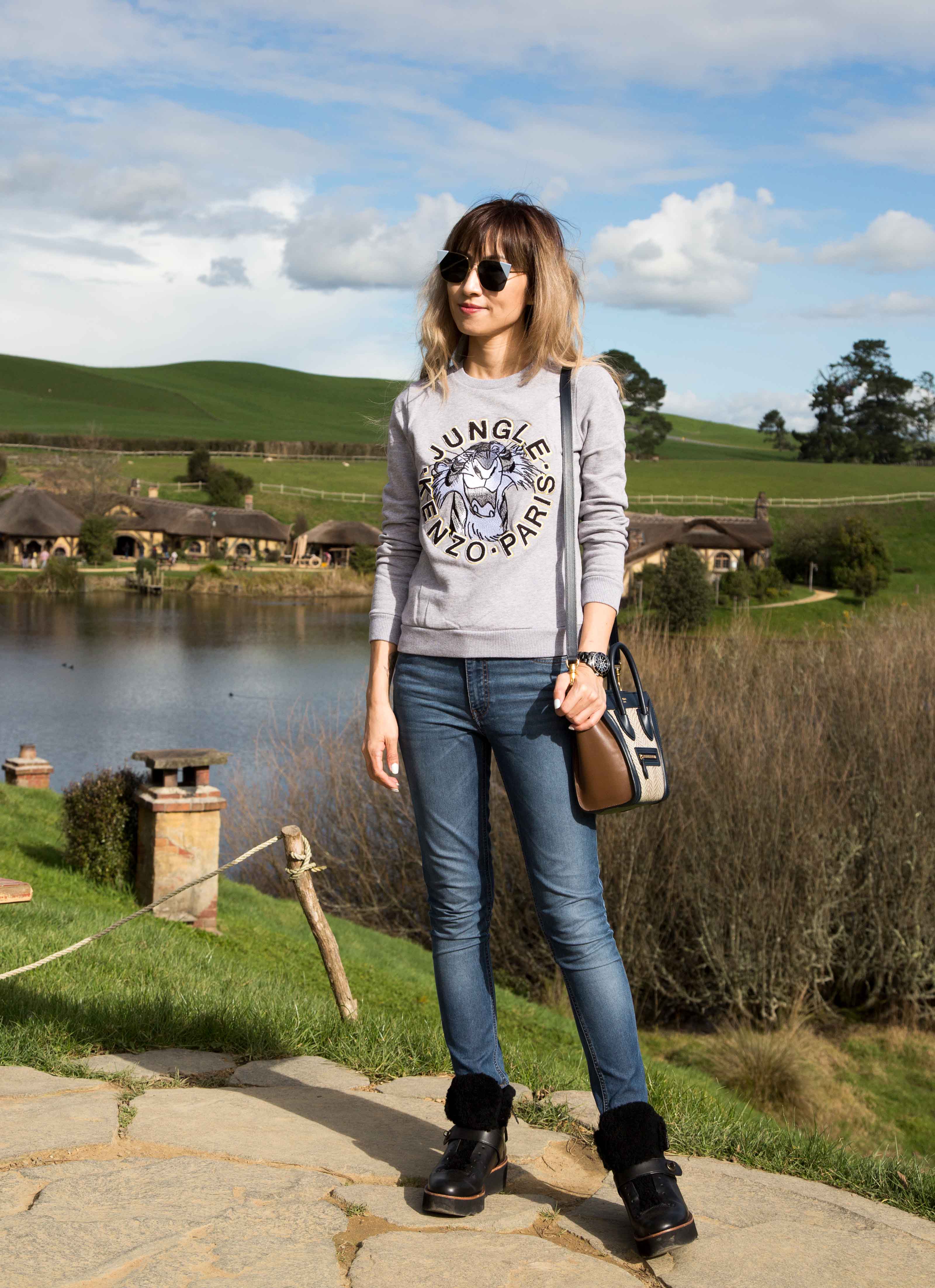 If you're a Lord of The Ring's fan, you should give Hobitton Movie Set a visit. I'm not a LOTR fan but my other half is so I sort of went to be entertained. In fact, it's a picturesque place and I ended up taking a lot of pictures too. I learned a lot about how they filmed LOTR and The Hobbits. If you're going during winter, you can buy your tickets at the ticket counter and there will be no lines. I wouldn't say the same for summer as I heard the lines can be long. So it's a good thing to get your tickets online to save time.
Hamilton To Rotorua (3 days 2 nights)
We drove from Hamilton to Rotorua and stopped at Tirau for lunch. We had lunch at The Cabbage Tree and walked around to see the animal-shaped corrugated iron buildings. It's a fairly serene town and we heard that after 1pm, it's like a ghost-town.
We arrived at Rotorua at about noon and checked into Millennium Hotel Rotorua. On a Volcanic Plateau, Rotorua is one of the world's most lively geothermal areas. You can see steam coming out from the Lake Rotorua in the morning.
About 10 minutes drive from Rotorua town, we arrived at Te Puia, which is famous for the Pohutu geyser. The geyser is able to shoot up to 30 meters into the air! It's definitely a sight to see. You'll just have to bear with the smell of sulphur. It smelled like rotten egg.
Rotorua Springs Nature Park was where we caught our first glimpse of 3 Kiwis. They do look like chicken but just twice the size! We got to be quiet and be in the dark to see these birds. Once your eyes adjusted to the dark, and these birds will assume you're not there and they'll come out to look for food.
Due to the geothermal location, the smell of sulphur wasn't too pleasant either. On the first night, it woke me up from my sleep and it took me quite a while to go back to bed. My advise would be to visit Rotorua but maybe to stay at the next town like Lake Taupo.
Rotorua To Lake Taupo (Day tour)
Lake Taupo is the largest lake in New Zealand. During summer, Lake Taupo is famous for trout fishing and skiing. Since it was winter when we visited, we wanted to see Mount Ruapehu from the top instead. We drove to Turangi and hop on a plane ride for approximately an hour and had a good look over Tongariro National Park. The view was spectacular!
After the plane ride, we drove back to Lake Taupo for lunch. Of course, I had no other than fish & chips. I love those fresh trout and after a full meal, nothing was better than walking by the lake. A friend of ours took us to Huka Falls as well. You can hear the water roar and rumble for afar. It was a sight to see when you're standing by the side to witness the water fall into the turbulent pool 11 meters below.
After entire day, we drove back to Rotorua and spend the night before checking out the next day.
Rotorua To Wellington (3 days 2 nights)
Since we wanted to save time, we decided to fly from Rotorua to Wellington. In fact, Wellington is the capital city of New Zealand. If we would have drove, it'll take us around 6 hours from Rotorua.
If you're not going to venture further than an hour out of Wellington, we suggest you save the money and pay for cab rides instead. We rented a car and we found that we didn't use it much in Wellington itself. Parking in the city is expensive and spots are tiny. The traffic can get pretty congested in this city.
What caught my interest was WETA Studio. If anything at all, I wouldn't want to miss this tour. WETA started from a humble beginning by a couple – Richard & Tania. They started doing costumes and special effects for the movie world in their flat. Now, they are one of the renown company that facilitate movies like Avatar, Lord of The Rings, The Hobbits and the latest one, Thor Ragnarok. After doing the WETA Studio Tour, I was so inspired by their determination and hard work.
Apart from WETA Studio, we took the Wellington Cable Car up to Kelburn Lookout. You can see the entire city of Wellington from up top. The view was pretty breathtaking in the evening.
After Wellington, we took a flight to Christchurch. You'll have to wait for my next post so that I can share more about South Island with you. I hope you've enjoyed reading my experiences in New Zealand North Island. It's pretty extensive but I hope it helps you to plan for your holiday better when visiting New Zealand.
*P.S. Don't forget to join Diva In Me Turns 6 Lucky Draw as tomorrow is the last day to do so. If you're traveling, this might be very useful to you =)
Have you been to New Zealand? Is visiting New Zealand North Island in your bucket list?
SaveSave
SaveSave
SaveSave
SaveSave
SaveSave
SaveSave
SaveSave
SaveSave