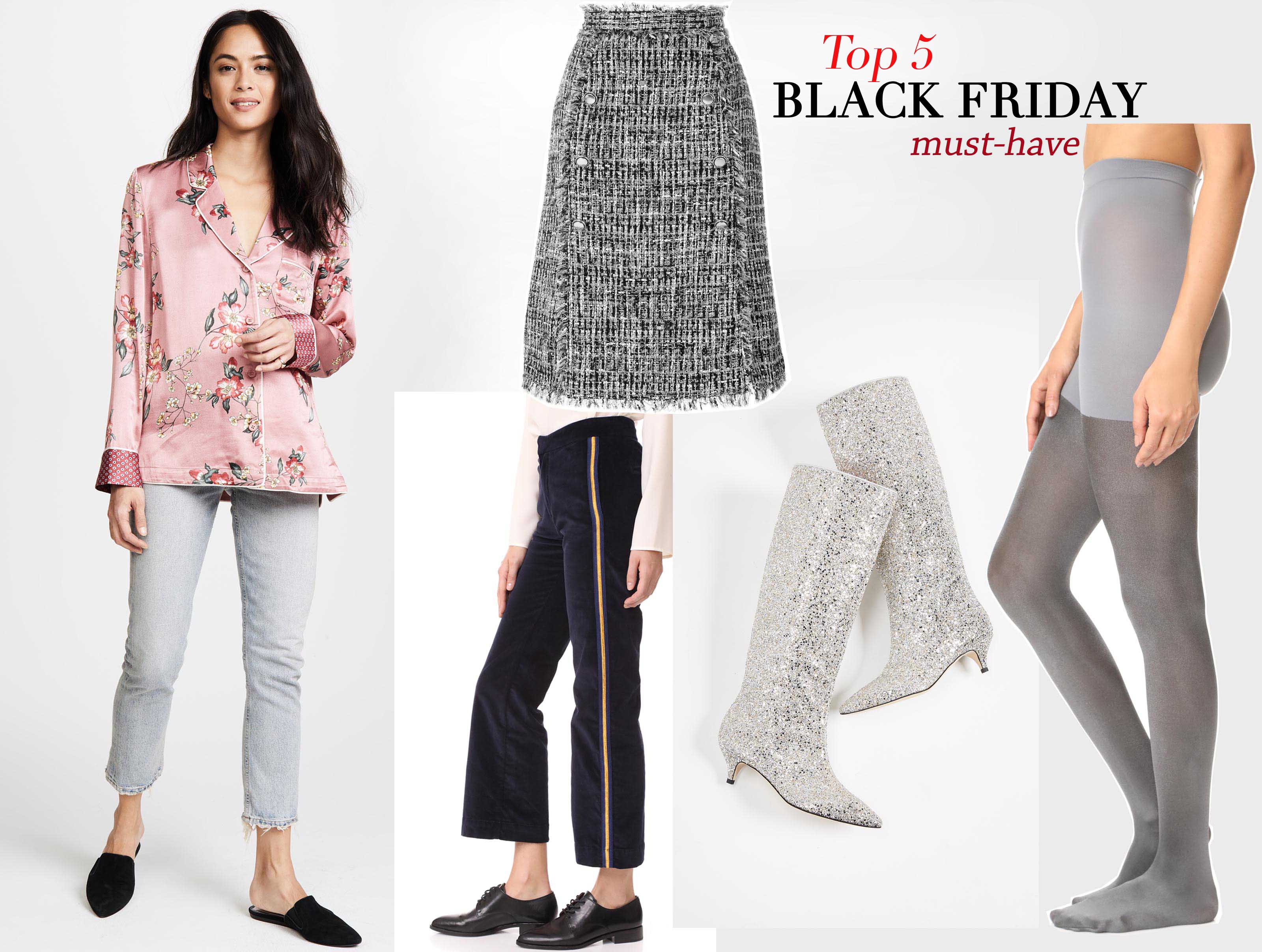 I was suppose to be working on a blog post but I got side tracked. Now my wallet has a blackout even before Black Friday! I do realize that many companies these days are having their Black Friday Sale earlier than Friday itself.
Take opportunity of the Black Friday Sale and invest in timeless pieces.
So much choices, so little time don't you think? Well, if you're not careful, it can only make you broke! I'm sure many of us have sufficient outfits to last us for a long time. I just wanted more varieties and suckered into the abundance of choices the sale has to offer.
My advise to you would be, invest wisely. Take opportunity of the Black Friday Sale and invest in timeless pieces. Here are the top 5 items on my Black Friday Sale Wishlist.
1. TOPS
Since it's end of the year, I'm assuming many of us would choose to travel. When I'm on the plane, I love a good pajamas or tops made of silk. An affordable alternative to silk is satin. I tend to go towards these tops when I hop on the plane. I've already had my eyes on this Joie Blouse. Below are some highly recommended ones.
2. BOTTOMS
Still referring to travel essentials, I believe a corduroy and velvet pants are a staple. They're so comfortable and it can keep you warm when you arrive in colder countries. Even if you're not visiting some cold places, it'll still be comfortable in-flight. One thing for sure, they'll never go out of style.
3. BOOTS
After looking at the recent Chanel's Fall Winter 17 Collection, I fell in love with glitter boots. Here are some recommendation that are less damaging to your wallet. One thing for sure, you can count on Stuart Weitzman shoes for comfort. I owned a couple of boots from Stuart Weitzman and I love them especially when traveling.
4. SKIRTS
I'm drawn to tweed and embroidered skirts lately. When mentioned tweed skirt, we can almost refer to Chanel and their tweed everything. It never go out of style. Tweed skirts are so versatile where you can wear it by itself or over stockings.
With the right tweed skirt, you can wear it seasons after seasons. I believe it's the same with embroidered skirts.
5. ACCESSORIES
Back to the topic on Chanel's Fall Winter 17 Collection, I'm hooked to their glitter stockings as well. I couldn't help but to walk into a Chanel store and asked about the price of their little stockings. It ranges from SGD500-1500. It's beyond madness! I could actually buy a pair of the glitter boots at SGD2200.
Since then, I've been on a hunt for glitter stockings and I found a few with affordable prices. I'm sure it'll match really well with the glitter boots or booties.
Stockings and leggings are great for colder weather. Even if you're not traveling, wearing it over a shirt dress and paired with a booties would look just as good.
Below are also some of the websites that I would personally shop for good bargain. Let me share the Black Friday Sale codes with you and hope that it'll help you invest in the right item for yourself. Happy Shopping!
Do you have your list for Black Friday Sale already? What's on the top of your list?
SaveSaveSaveSave
SaveSave
SaveSave
SaveSave
SaveSave
SaveSave
SaveSaveSaveSave
SaveSave
SaveSave
SaveSave