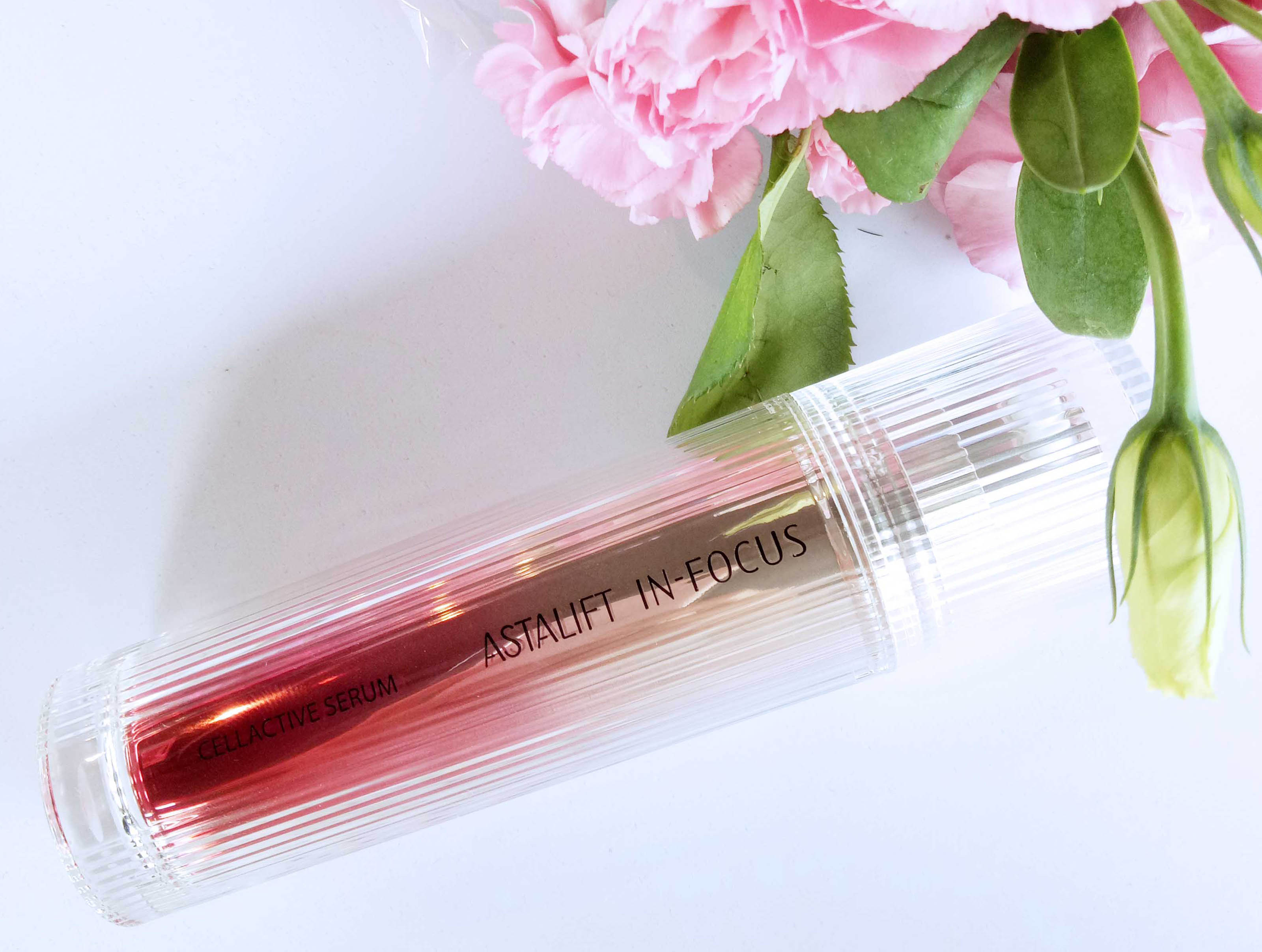 We have always known Fujifilm for digital products and photo imaging or anything that has to do with film. never in my wildest mind have I thought that Fujifilm Asia Pacific, a wholly-owned subsidiary of Fujifilm Corporation Japan, would actually meddle in anything cosmetic or beauty. Until I was given to try Astalift In-Focus Cellactive Serum.
Unknown to many, Fujifilm has played a huge part in medical and science products for more than 20 years.
I've been asking myself why in the world has this remarkable giant corporation get connected to beauty? Well, their actual aim was to actually produce beautiful pictures and improve quality of film processing. Hence, the knowledge of nanotechnology and stem cell properties are used to create such and this resulted in the birth of Astalift.
Astalift is a brand that has been through careful and thorough researched and tested for skincare to awaken beautiful skin from within. Unknown to many, Fujifilm is an expert in stem cell research. It has indeed played a huge part in medical and science products for more than 20 years.
What is Astalift In-Focus?
Astalift In-Focus Cellactive Serum is part of this prestige skincare range. In general, it is an anti-aging beauty essence, developed with the focus on the `motion' of `stem cells', which holds the key to awakening the skin. It is designed to focus on the skin's intrinsic power to achieve beauty that emerges from the inside.
The key ingredients are Nano Astaxanthin CP+, Boswellia Serrata as well as Nano Cell Active. These ingredients awakens, restores and establishes a glow from deep within. Another breakthrough technology is the Ion Sensing.  This technology formulates oil into fine particles when applied to the skin. It reacts and changes the gel serum into liquid when reacted to the salt on the skin's surface. This allows a rapid penetration to the skin, absorbing almost instantly.
How To Use It?
Take 2 to 3 pumps of the serum and spread it gently all over the face. Use this serum after toner and before moisturiser, day and night. Astalift In-Focus is a gel-like serum with a light orange hue. It is such a complex serum which is solid yet smooth at the same time.
When applying it onto the skin, you'll feel like you're putting on a protective film almost instantly. It has a very fresh floral scent of Bergamot, Jasmine, Rose and Sandalwood.
If you want to layer this serum with moisturizers from Astalift as well, we would suggest Jelly Aquarysta in the day and Night Cream at night.
My Verdict
Astalift In-Focus has the ingredients to penetrate skin deep and deliver them to places where they are best needed. In order to create beautiful skin, the quality and active stem cells play a very important role in it. Stem cells are mother cells which are capable of generating new cells.
While active people glow, so does active stem cell, they glow from within. Our skin loses its ability to heal and repair as we aged. By using Astalift In-Focus Cellactive Serum daily, you will witness a dramatic transformation. This serum awaken your beauty from deep within.
"Nothing makes a woman more beautiful than the belief that she is beautiful." – Sophia Loren
The Astalift In-Focus Cellactive Serum retails for RM590 (30ml) and the refill retails for RM560 (30ml). It's available at Astalift counters in Isetan (KLCC, 1 Utama & The Gardens).
Have you heard of Astalift or tried any of their products before?