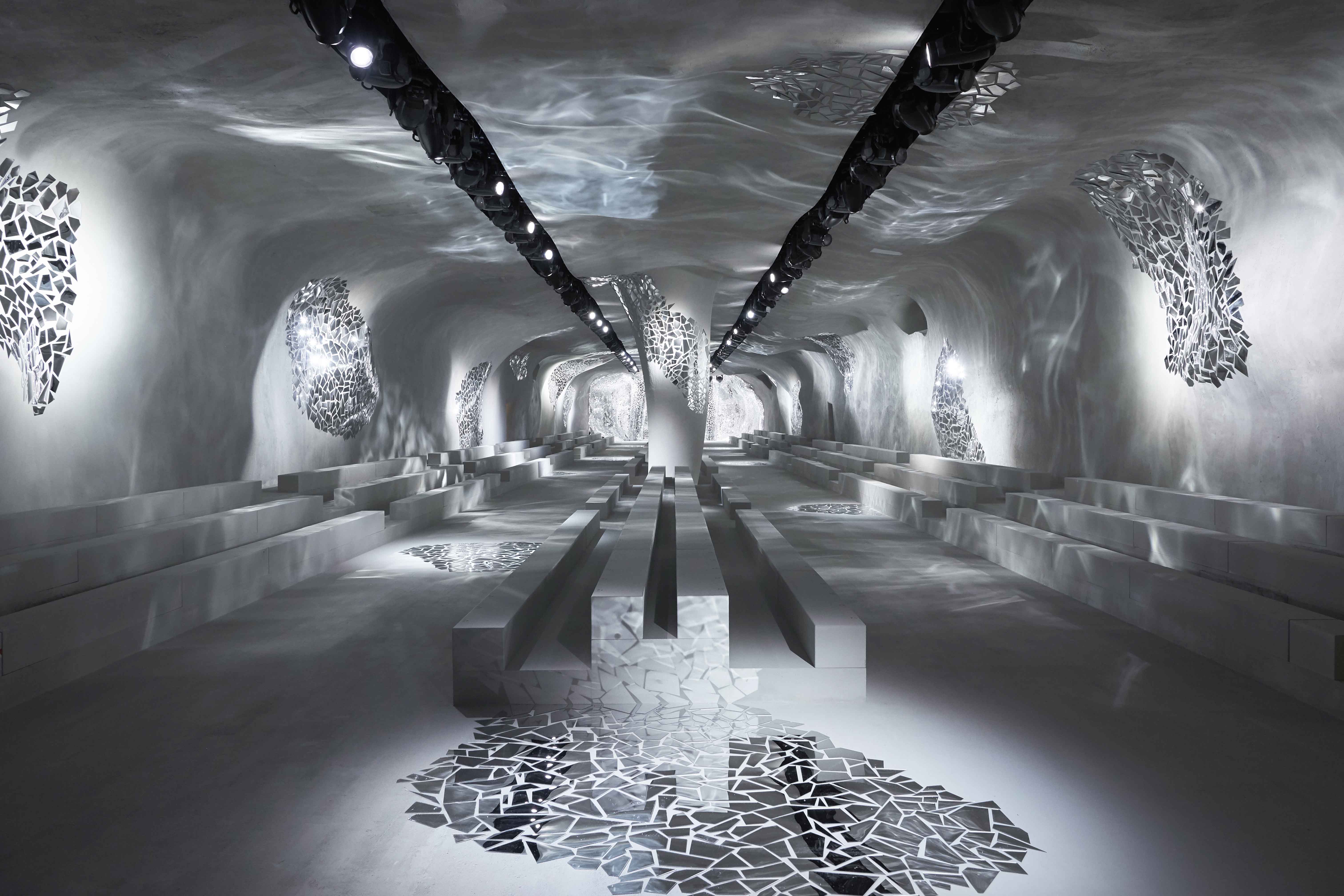 As we watch Dior Spring Summer 2018 Collection being sashayed down the runway, it has been a year since Maria Grazia Chiuri designed for the house of Dior. Looks like she's really comfortable bringing out the history of Dior but giving it a feminine touch. Definitely doing it her way.
As in all fairy tales, before nding the treasure, on my way I met dragons, witches, magicians and the angel of temperance – Niki de Saint Phalle for Tarot Garden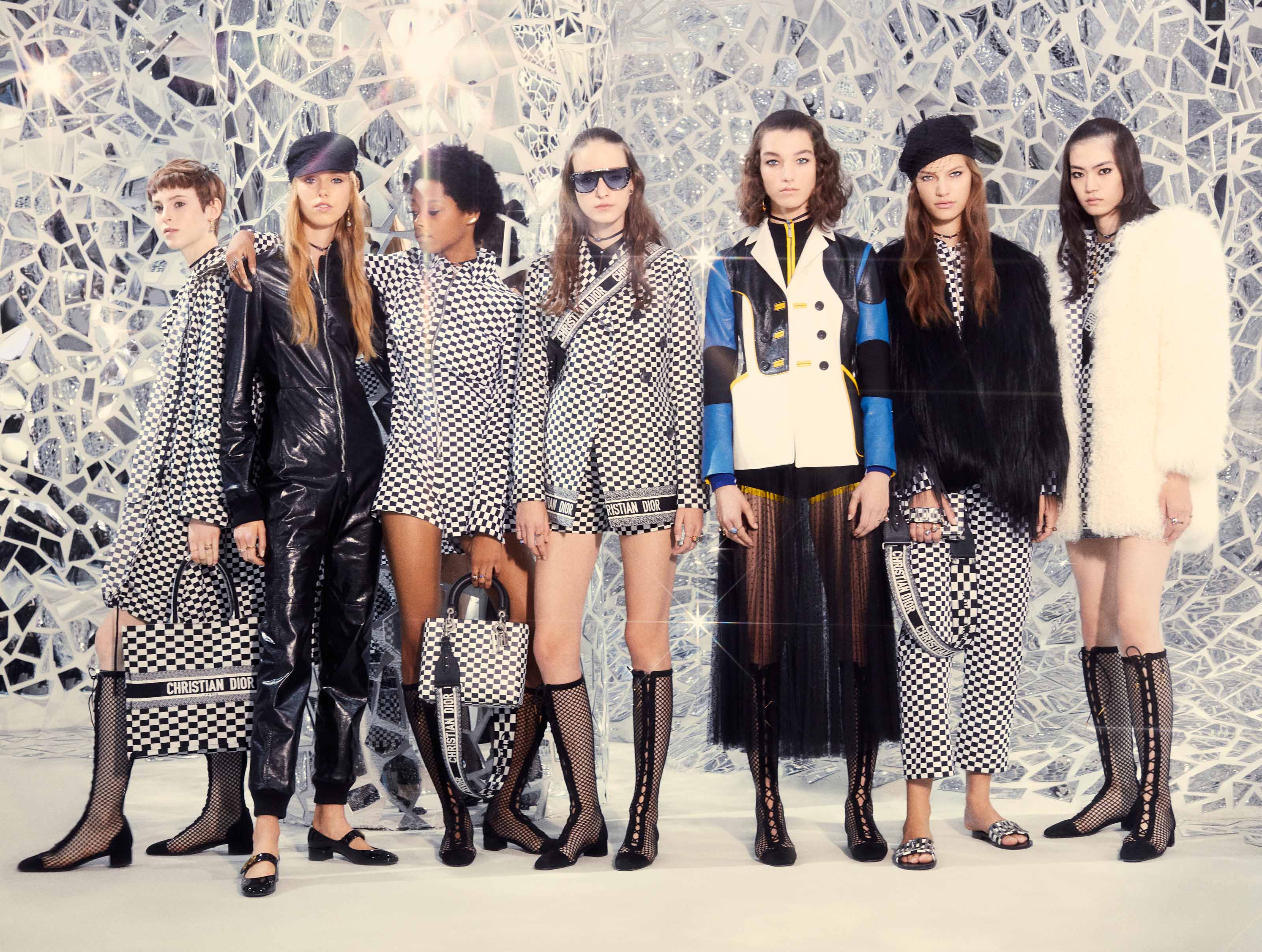 This season, Maria was inspired by some photographs kept in the archive by Marc Bohan, the Creative Director of the house since the 60s. These are photographs of the late Niki de Saint Phalle. Niki was a French-American sculptor, painter and filmmaker. In her minimalist era, she's quite a rebel herself. She used lots of bright colors and materials for large sculptors. Maria Grazia Chiuri picked the significant creation of Niki's from Tarot Garden and brought it to life in Dior Spring Summer 2018 Collection. The most significant is the mirrored mosaic ceiling and wall at the show. Watch the full show below.
Dior Spring Summer 2018 Collection also brought back some reference from Marc Bohan. Maria Grazia Chiuri redesigned Marc Bohan's little dresses, jumpsuits and full skirts with opening at the front.
There are also large polka dots, black and white checks, trousers worn with ordinary or safari jackets, and teamed, according to mood, with men's shirts featuring stripes and polka dots, or of a romantic white. These are all the borrowings from the vocabulary of Marc Bohan.
In my opinion, are these pieces wearable? Yes and totally! It definitely lived up to the term "ready-to-wear". Denim are still very much alive in this collection. Also, those below the knee boots, they're to-die-for! Those checkerboard dresses and blazers, they are sure eye catching. Last but not least, I can't take my eyes off those pieces with mirror mosaic. Just like the designs from Niki de Saint Phalle.
As for the accessories, it seems like bags's designs are the same but had an upgrade. Except for the huge beach bag which caught my attention. The necklaces and bracelets are absolutely colorful. Those shoes, as mentioned, are to-die-for! My eyes are set on those silver under-the-knee boots.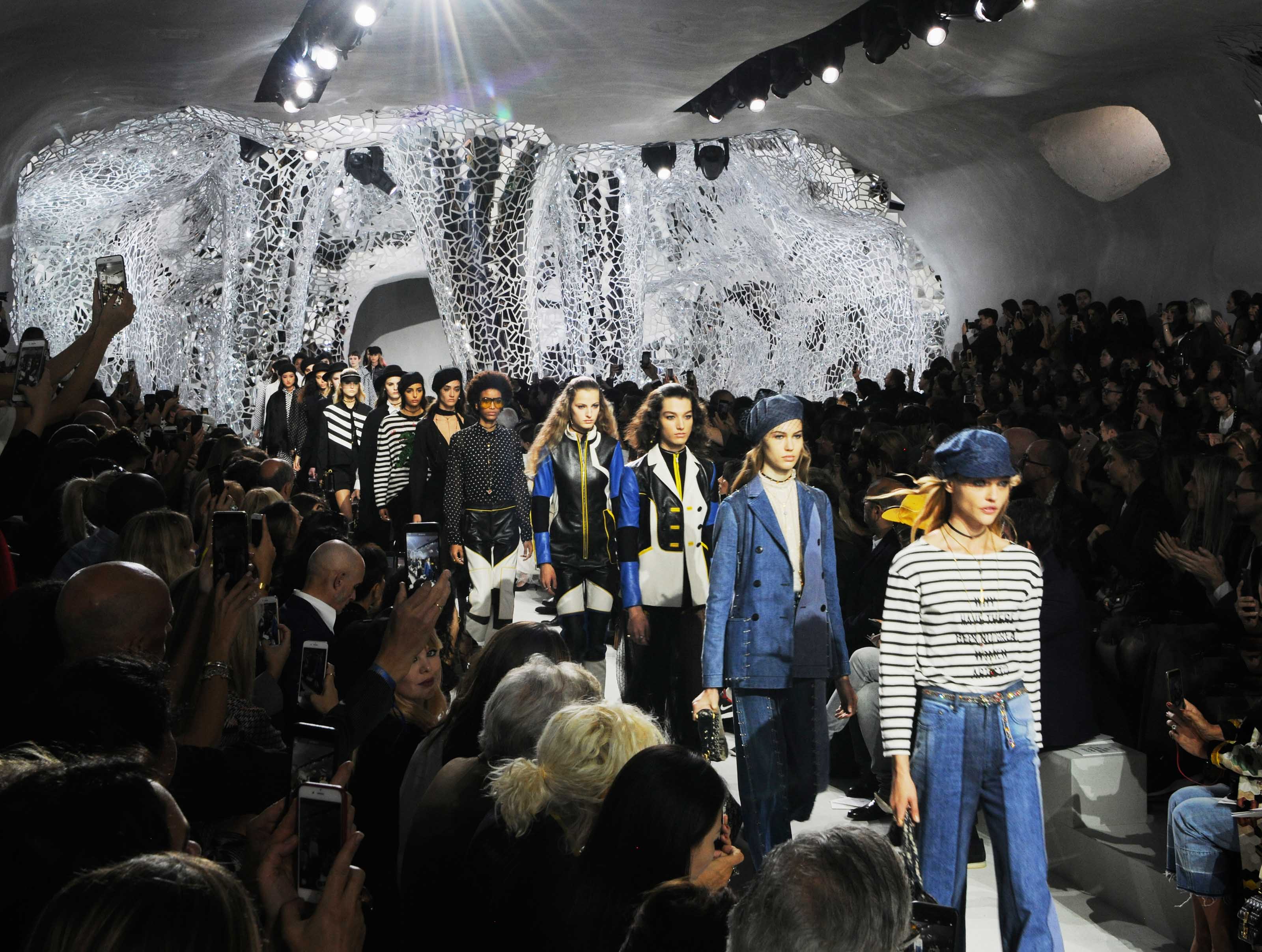 Which are your favorite from Dior Spring Summer 2018 Collection?