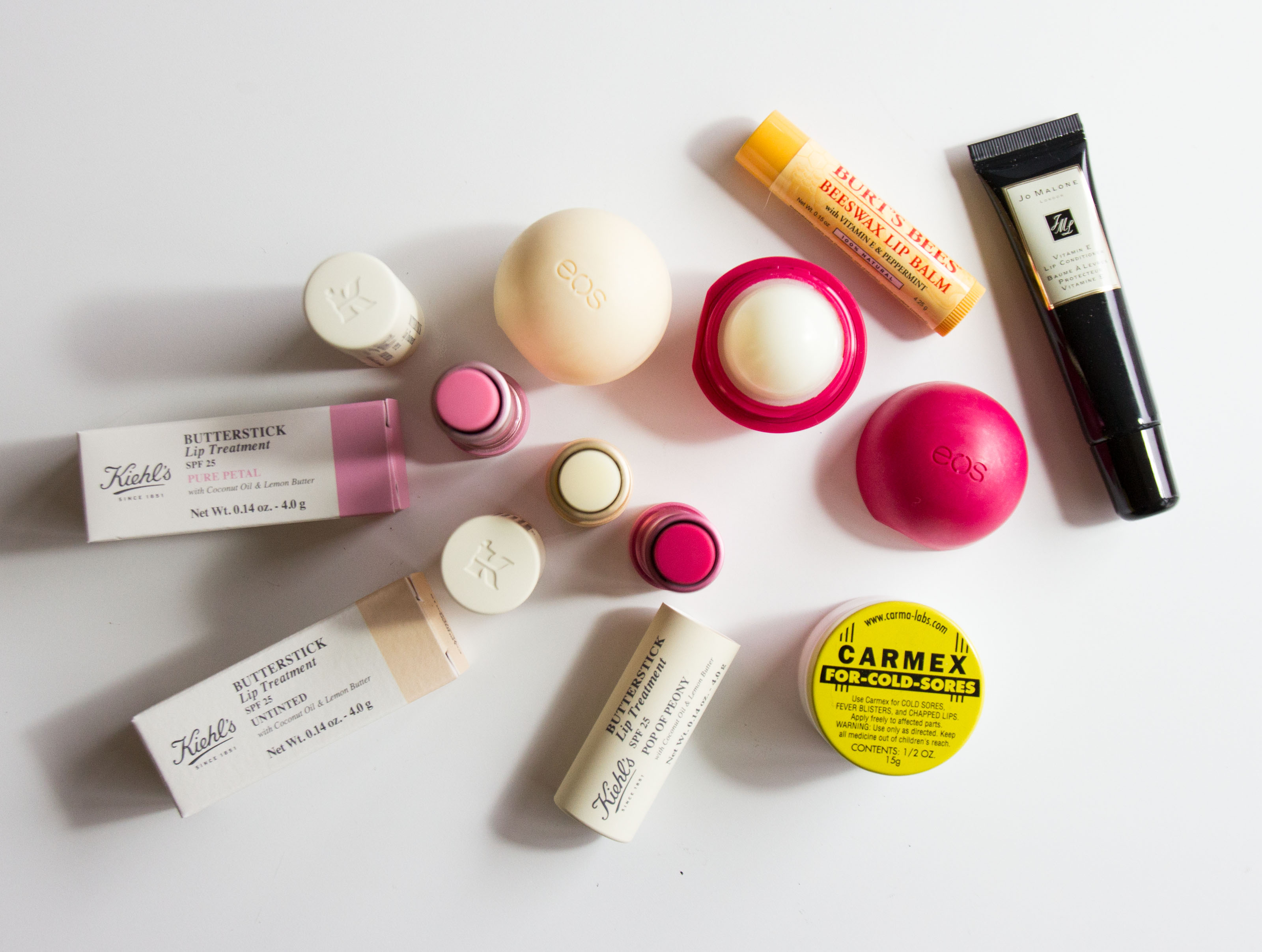 Some time ago, Yen shared some lip balms with me and we started talking about the importance of lip balms. Though, I don't quite travel as much as Yen does these days, I use to be an air stewardess. So, I do travel quite a bit especially to countries with 4 seasons.
During my jet-setting days, I had to put makeup on while flying. You know how it is when you are up in the air. Dehydration can be rough on the lips. This is when a good lip balm come to the rescue. It is not true that, just because you are living in a hot and humid weather all year round, you can spare the lip balm.
Remember, a good lip balm give you kissable lips!
Lip balms are great for both men and women. To avoid chapped lips which eventually might cause bleeding, do pick a good lip balm. These days there are so many colored lip balms in the beauty hall to pick and choose. Which to choose? Well, here are 5 best lip balms tried and tested.
EOS Organic Lip Balm Sphere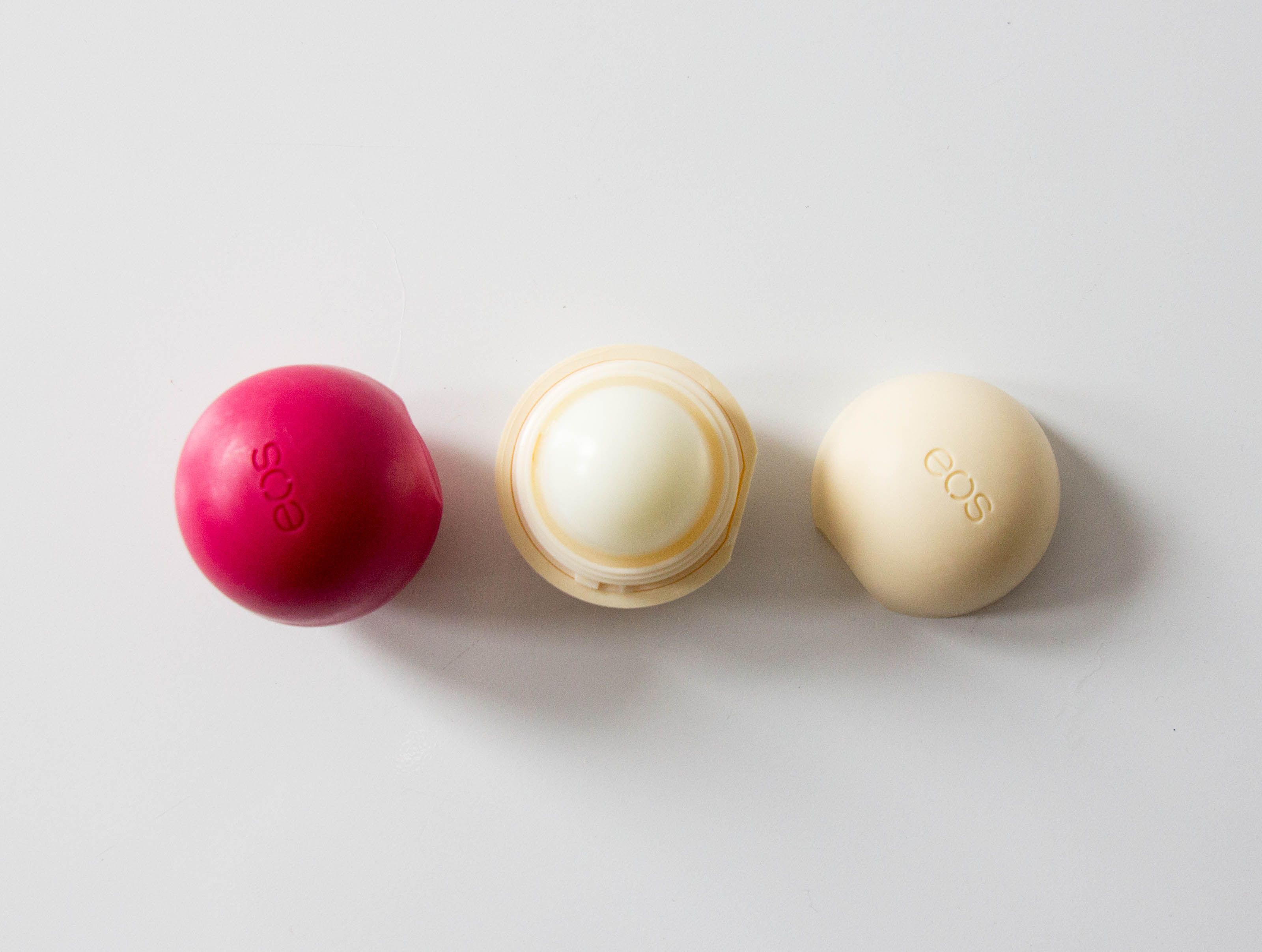 Though it doesn't smell as good as I hope it would, this is an extremely nourishing and a long lasting effect chap stick. It is wholesome and good, being 100% organic and contain 95% natural ingredients. It also consist of vitamin E to protect and soothe the lips. This EOS lip balm absorbs well, leaving my lips super soft to touch. These little balls of lip balm are rising to fame not only because it is super-duper adorable but also because it is extremely moisturising. Now I know why it is an Evolution of Smooth.
Jo Malone London Vitamin E Lip Conditioner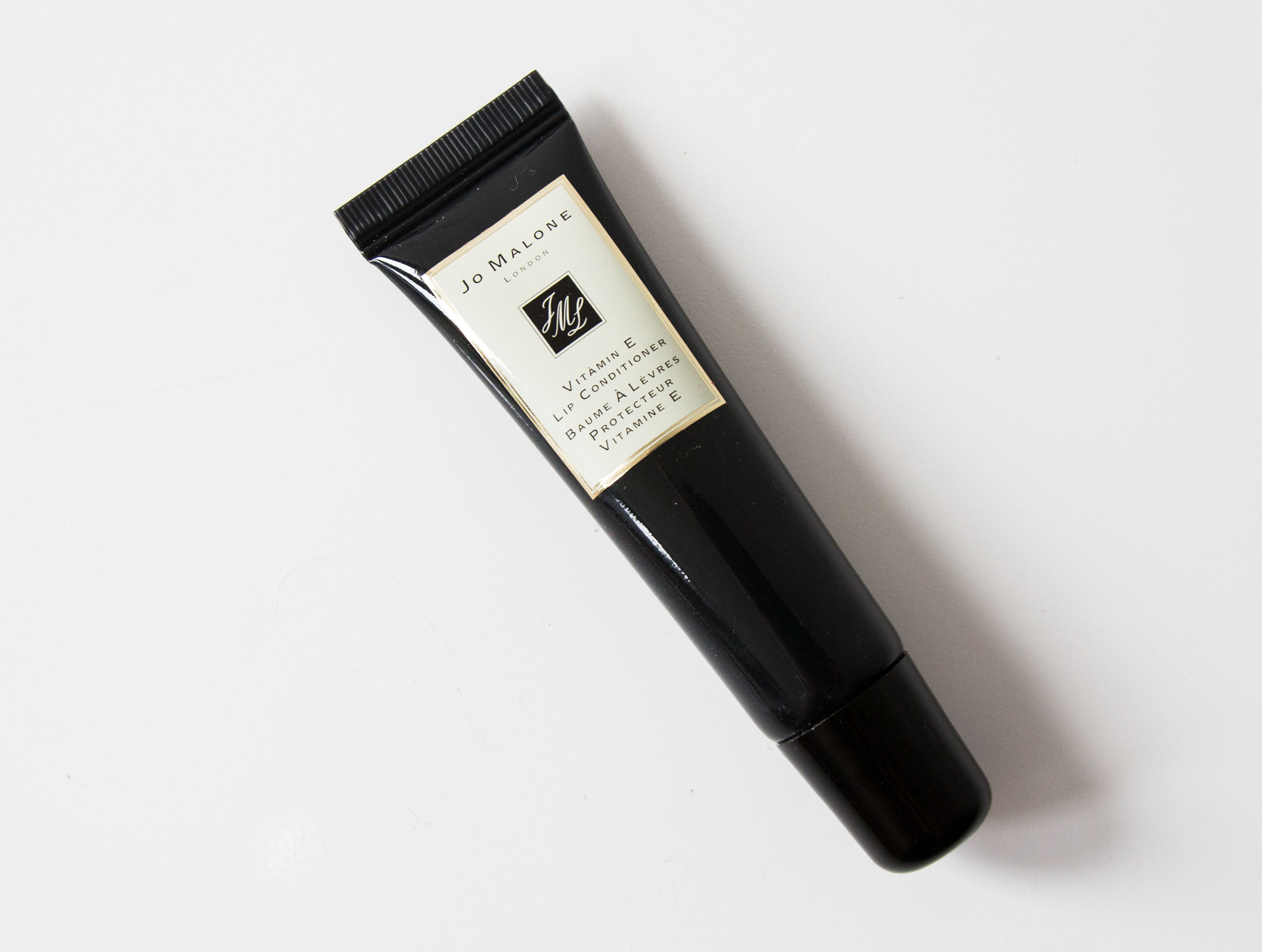 Yen had a go with this lip conditioner and she gave a two thumbs up! This lip conditioner is colorless yet it worked it's magic on the lips. The Vitamin E in this lip conditioner not only give moisture but it defend the lips from damaging effects from the environment.  Honey is one of the main ingredient as well, which keep the lips supple and moist. Yen mentioned there was a hint of vanilla scent in it too. Jo Malone London Vitamin E Lip Conditioner look chic and the size is great for a small purse. Sometimes she uses this as a base before applying a matte lipstick.
Burt's Bees Beeswax Lip Balm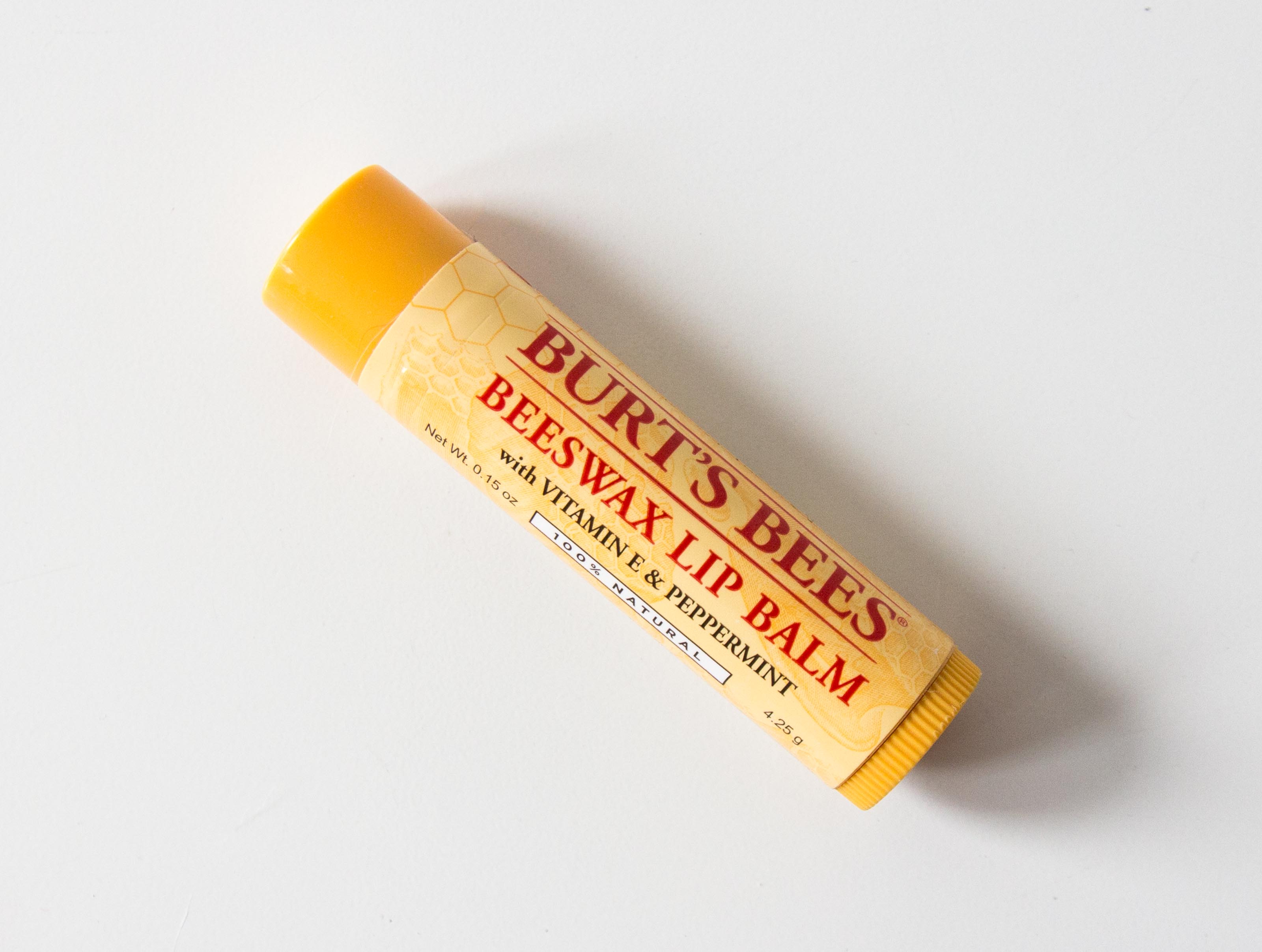 Yen's boyfriend has been using Burt's Bees Beeswax Lip Balm for as long as he can remember. Told you lip balm is not only for women but men too. He used to stay in a 4 seasons place and he adopted the habit of using a lip balm. Now that he lives here in Malaysia, he still uses it because it's good to have a healthy looking lips.
This pocket-size lip balm has been around since 1991. You don't get to be in the market for this long if it ain't good. It contain beeswax that moisture the skin and Vitamin E to protect your lips from the damaging environment. Also, a hint of peppermint oil provides a refreshing tickle. In Malaysia, you can still get Burt's Bees lip balm at Sephora and the one and only store left at Sunway Pyramid. Just that it'll cost you twice the price here in Malaysia comparing to those sold in USA. But, good things does come with a price.
Carmex Lip Balm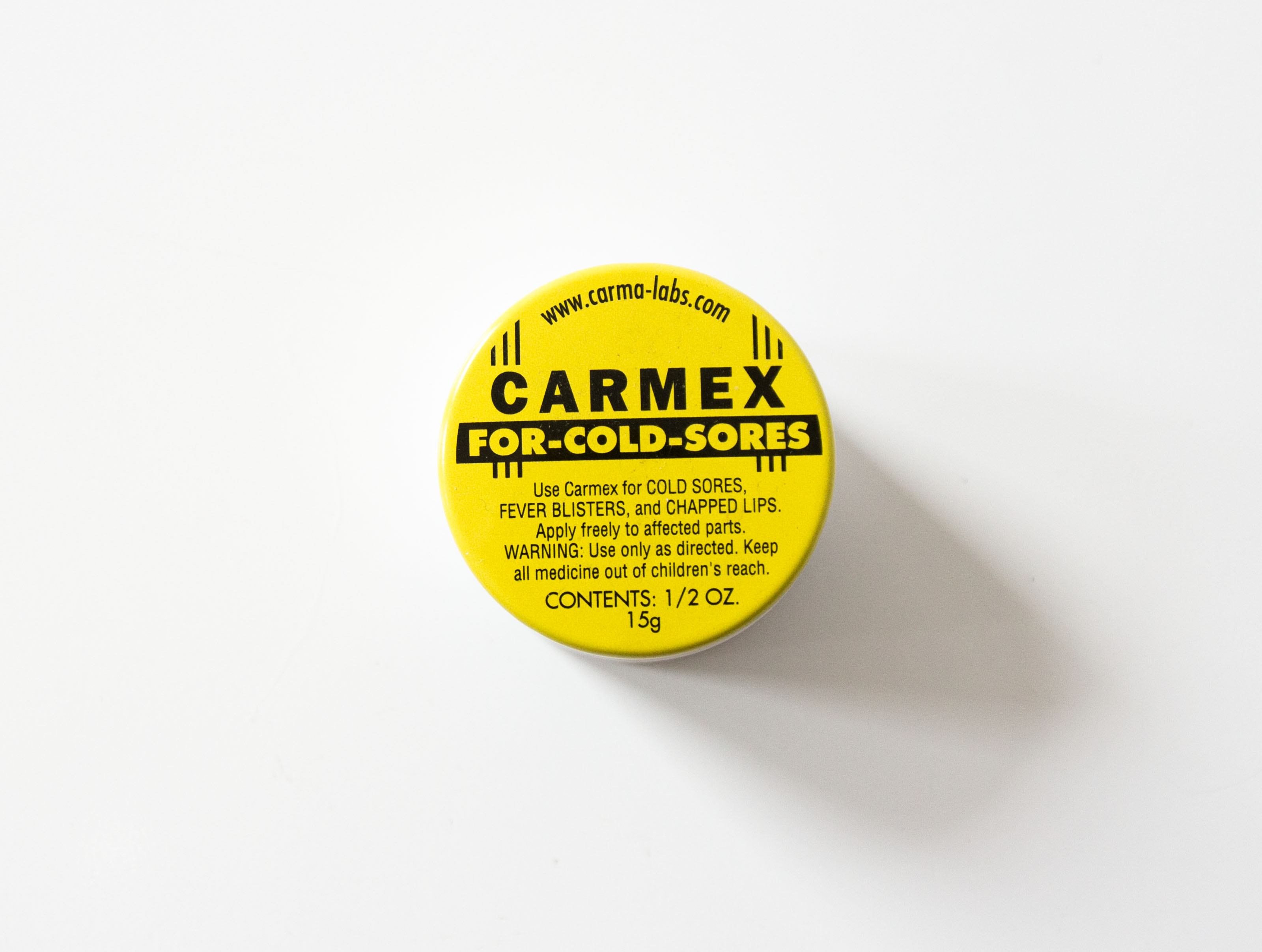 This was introduced to Yen when she had cold sore many years back. It had helped her with her cold sore as well as keeping her lips moist and soft. A tub lasted her a long time (obviously she's still having the older packaging). Carmex Lip Balm isn't like your typical lip balm which has pleasant scent and sweet tasting. It actually has healing ingredient that relieves cold sore. In addition, it contains cocoa butter which keeps the lips hydrated and moisturize. The menthol ingredient in this jar soothes the lips too.
An alternative to the jar, Carmex Lip Balm comes in tubes too. Both worked the same, which comes down to personal preference. Some doesn't like to get their fingers sticky so you can opt for the tube instead. We heard that it's just as good. In Malaysia, Carmex is available in iHerb.
Kiehl's Butterstick Lip Treatment SPF25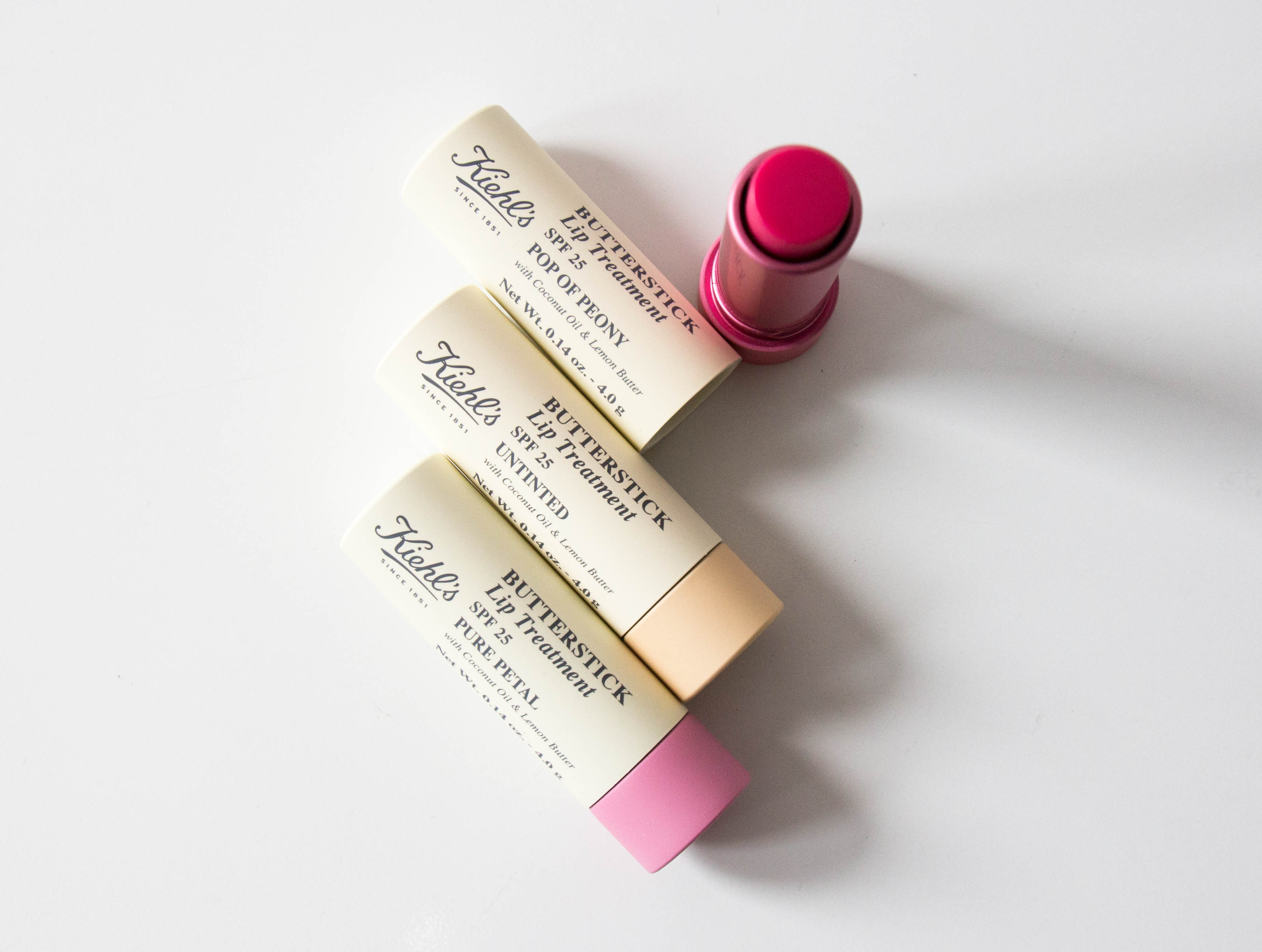 This Lip treatment is neither sticky nor greasy yet luxuriously rich in oils and butters. It is definitely a treatment balm with lemon butter acting as an antioxidant and coconut oil for extra moisture. Kiehl's Butterstick Lip Treatment enhances a dull looking lip by providing the little bit of shine to add on a glow.
I loved this lip treatment the moment I saw it. The coolest fact is that this beautiful tinted lip balm not only provides super healthy nourished lips but also it gives a long lasting hydration with added SPF25 for sun protection. A healthy lips that looks good and silky and more kissable too I'd say. I think I've found my lip BFF! Sometimes when I want to a darker shade lipstick, I used the lip treatment as a base. It color on my lips last longer even after meals.
I hope with our help in reviewing these 5 lip balms, you're able to find one that suits you best. In fact, why have one when you can have multiple? They're all good for your lips anyway. Which one is your favorite? Or do you have a favorite lip balm to recommend us?
*Pictures and informations by Diva In Me. This is NOT a sponsored post. Reviews and opinions are my own.