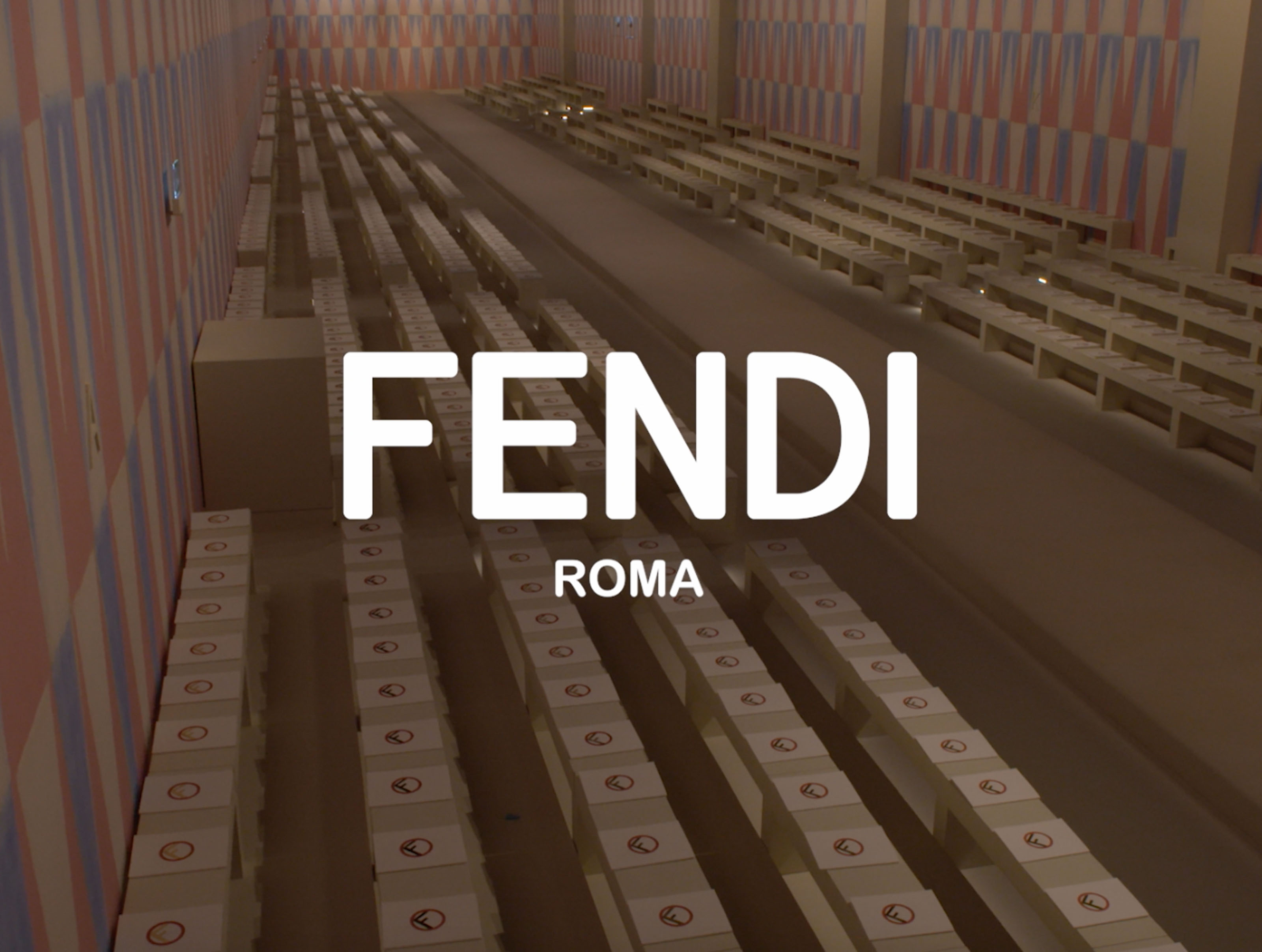 The Fendi Spring/Summer 2018 Collection emerges in a swirl of Caribbean colors and flavors. Colors of the oceans and spring pastels are definitely the staple color choices for this season.
This season, Karl Lagerfeld and Silvia Venturini Fendi focus on very sheer and light layering, silhouette with cut-off shoulders, snipped off at the waist, and full skirts. The core of Fendi is fur and leather, so I can see some beautiful pieces in this range. Flowers looked like it had been printed on leather but in actual fact, it was done through a heating process. As for fur, it looked like they were floating on silk chiffon.
On designs, the house focused on checkerboard patterns, symmetry of stripes, loads of floral and eye catching logos. Logos are not my preference usually but these looked pretty cool. Here are some of my favorite runway pieces from Fendi Spring/Summer 2018 Collection. You can scroll further down to watch the show with full collections.

On foot, pointed mesh flats and pumps came embellished with tartan beading, surf straps and rattan heels. I'm head over heels in love with those stockings! I can totally see myself wearing it in a warmer places too.
Spring/Summer 2018 marked the first appearance of the Mon Trésor bag. Mon Trésor bag is a mini bucket bag presented in luxurious exotic leather trimmed with metallic pearls. Another bag called Runaway tote, now comes in transparent tartan mesh with rounded rattan handles. Rattan isn't my kind either but if you love it, this remodeled Runaway tote is definitely worth looking into.

The
Kan I F
Bag returns with trimmed raffia fringes and it can be worn with leafy Suede
Strap You
handles. The Kan I bags are starting to get my attention now and with this new Kan I F bags, I'm starting to adore this design even more. As for the charms, to accent the collection's tropical feel, Fendi has added Monkey, Banana and Bar-Bug logo charms. I'm not too sure myself with the charms. It doesn't quite appeal to me in comparison to the furry ones.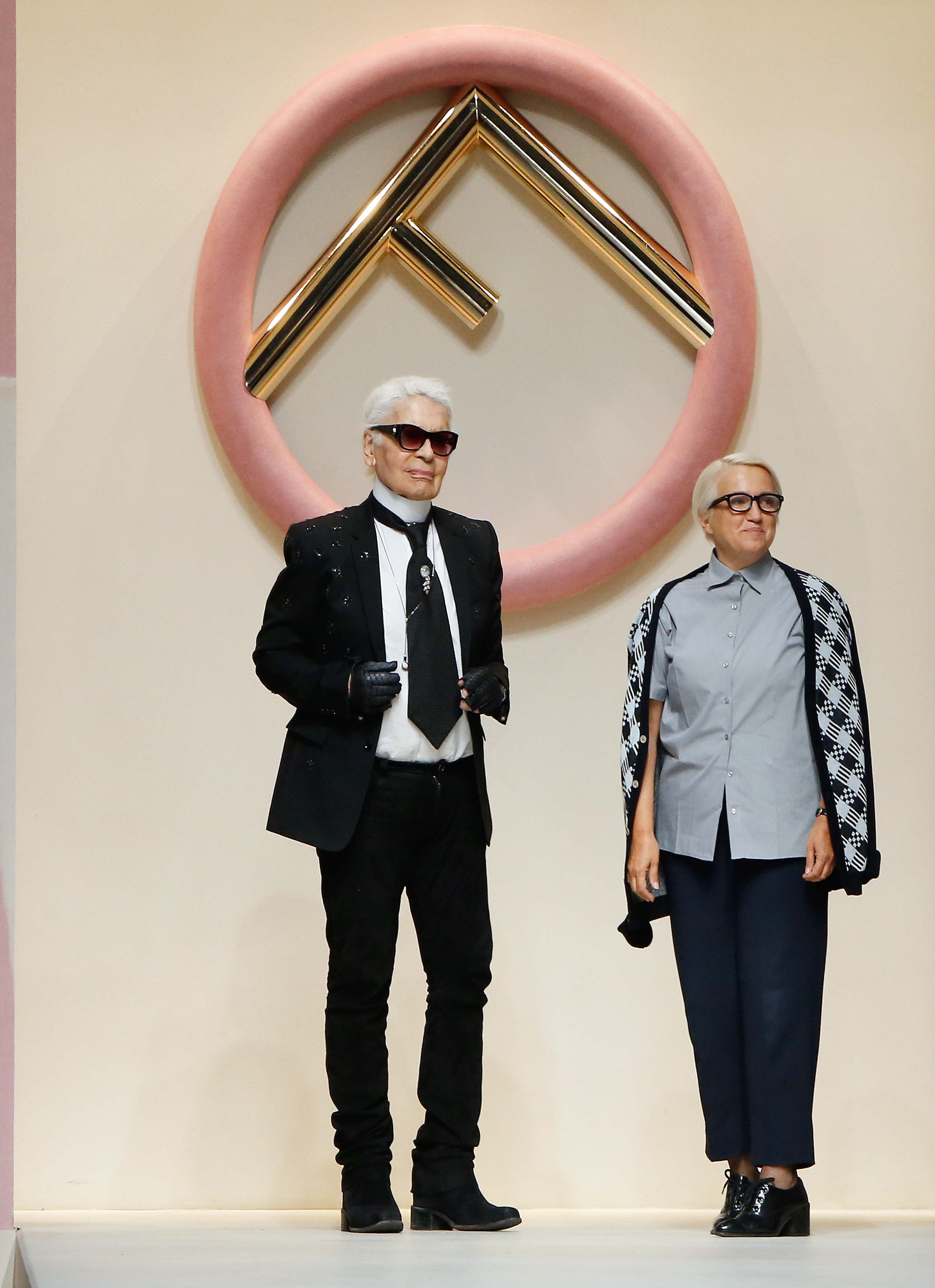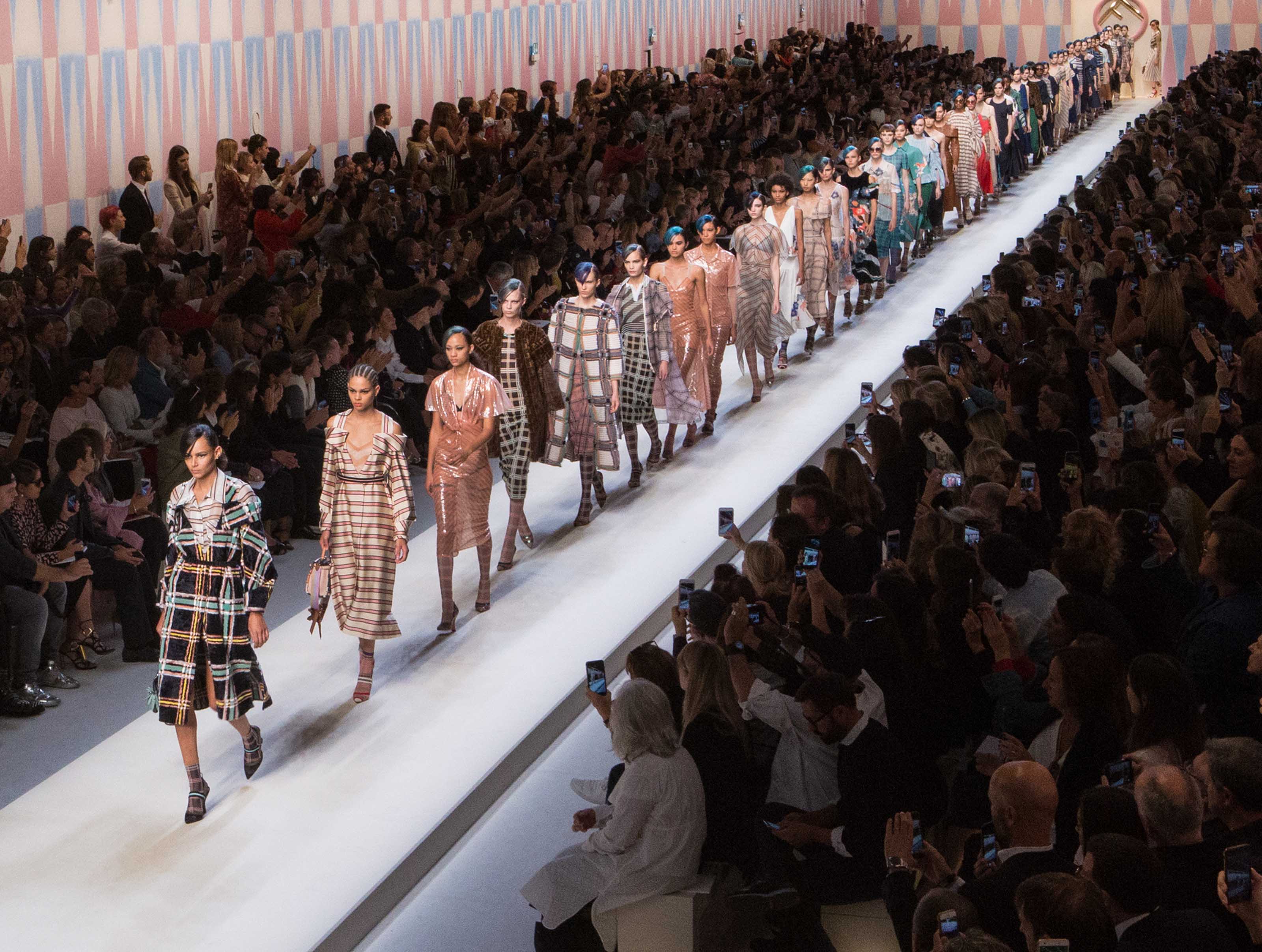 Which is your favorite item or items from Fendi Spring/Summer 2018 Collection?
For more information on Fendi Spring Summer 2018 Collection:
Address: LOT NOS 2.19.00 & 3.21.00, LEVEL 2 & 3, PAVILION SHOPPING CENTRE, 168, JALAN BUKIT BINTANG, 55100 Kuala Lumpur, Federal Territory of Kuala Lumpur, Malaysia
Opening Hours: 10AM–10PM
Contact Number: +60 3-2143 2567
SaveSave
SaveSave