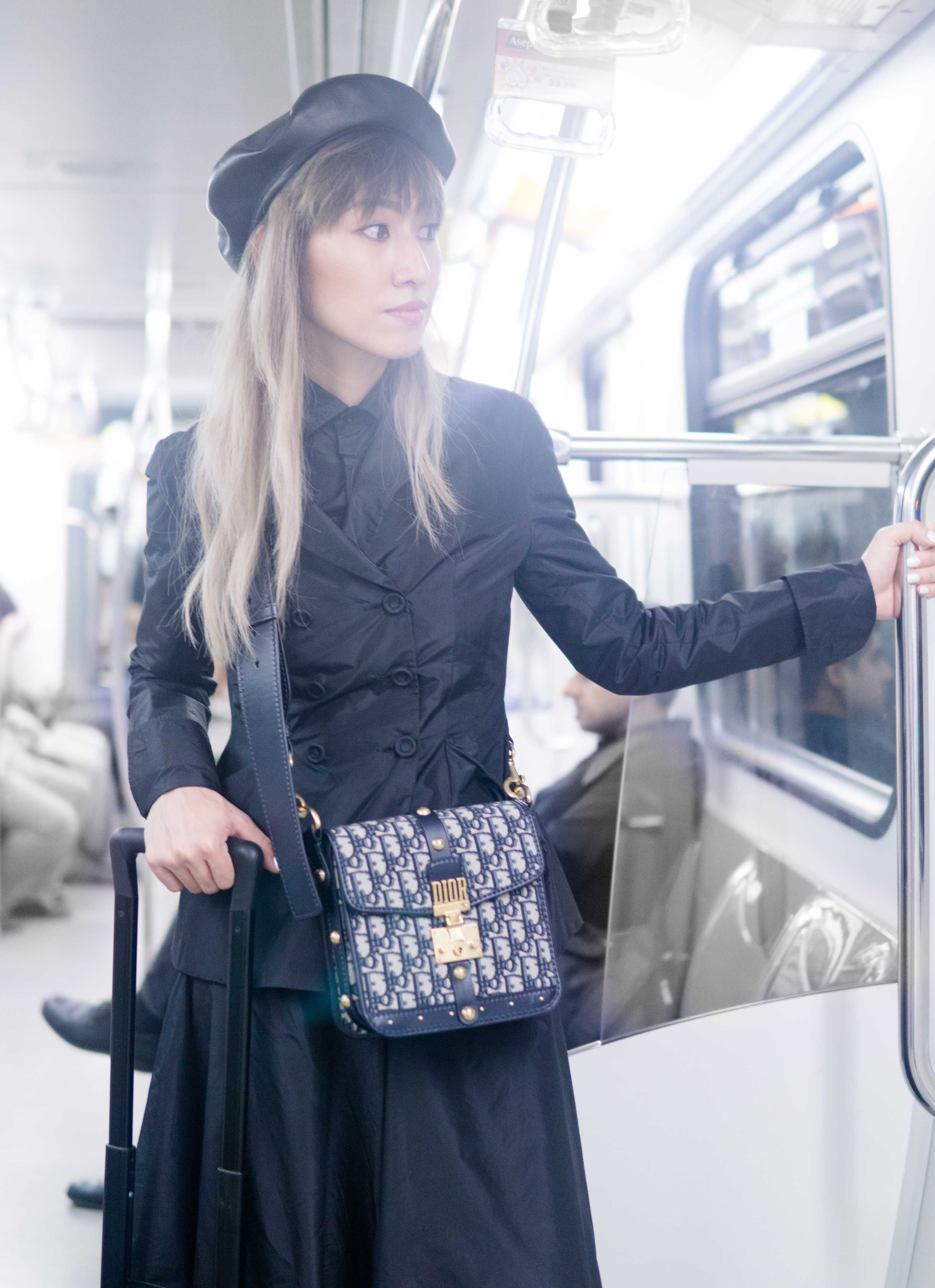 Recently, there's a new trend going on in Kuala Lumpur and that is to ride the MRT and LRT. There are even hashtags for these train rides (#jomnaikMRT and #jomnaik LRT). It literally translates to let's take the MRT and let's take the LRT.
Affordable doesn't mean that I have to loose touch being fashionable.
I'm proud that my city has the MRT and LRT now. It's one of the best and affordable way to discover Kuala Lumpur. Affordable doesn't mean that I have to loose touch being fashionable. So, with that in mind, I decided to go on a night train ride with Dior.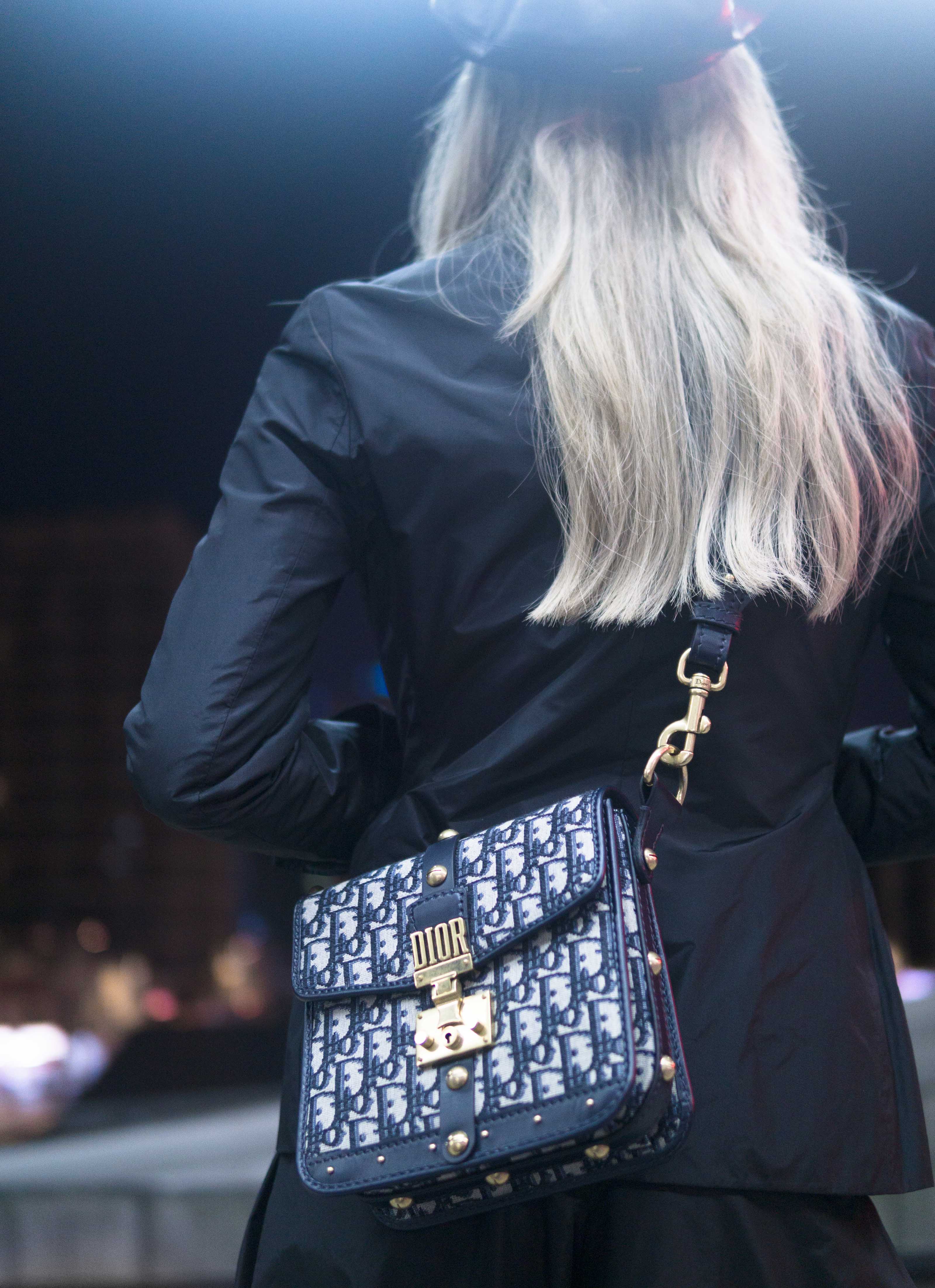 Dior Fall Winter 2017 collection was designed to be versatile and wearable anytime, anywhere. Since the concept for Dior Fall Winter 2017 is on the darker side, I decided to wear Dior on the street at night. I wanted to capture the simple and yet so beautiful, silk taffeta material. The design might be simple, but the challenge is to bring out the character of this outfit.
So, for the first outfit, I took the train and stop at Pasar Seni (Art Market). It's a walking distance from Petaling Street which is known as Chinatown. You wouldn't believe how different it looked at night when the shops are closed and streets dimly lit. To get great pictures, we went further into the quiet streets and we discovered walls with beautiful murals and doors that made perfect backgrounds for this outfit. Bear in mind that the weather here in Malaysia is humid and warm even at night. I'm surprise that even with such humidity, I didn't sweat at all after much walking. The material on this outfit makes a huge difference! Just so you know, I'm wearing a long sleeve top and a blazer, both made out of silk taffeta.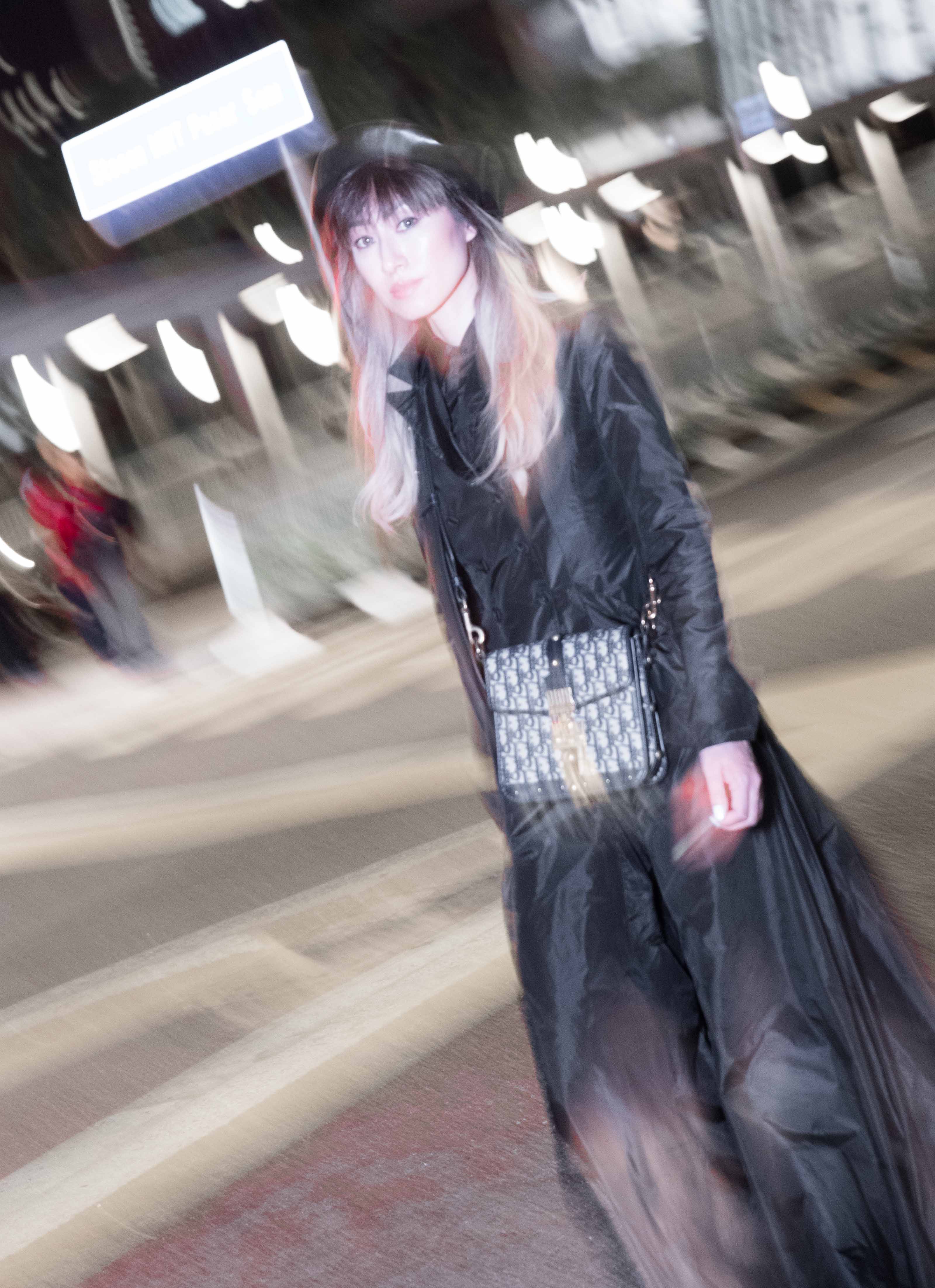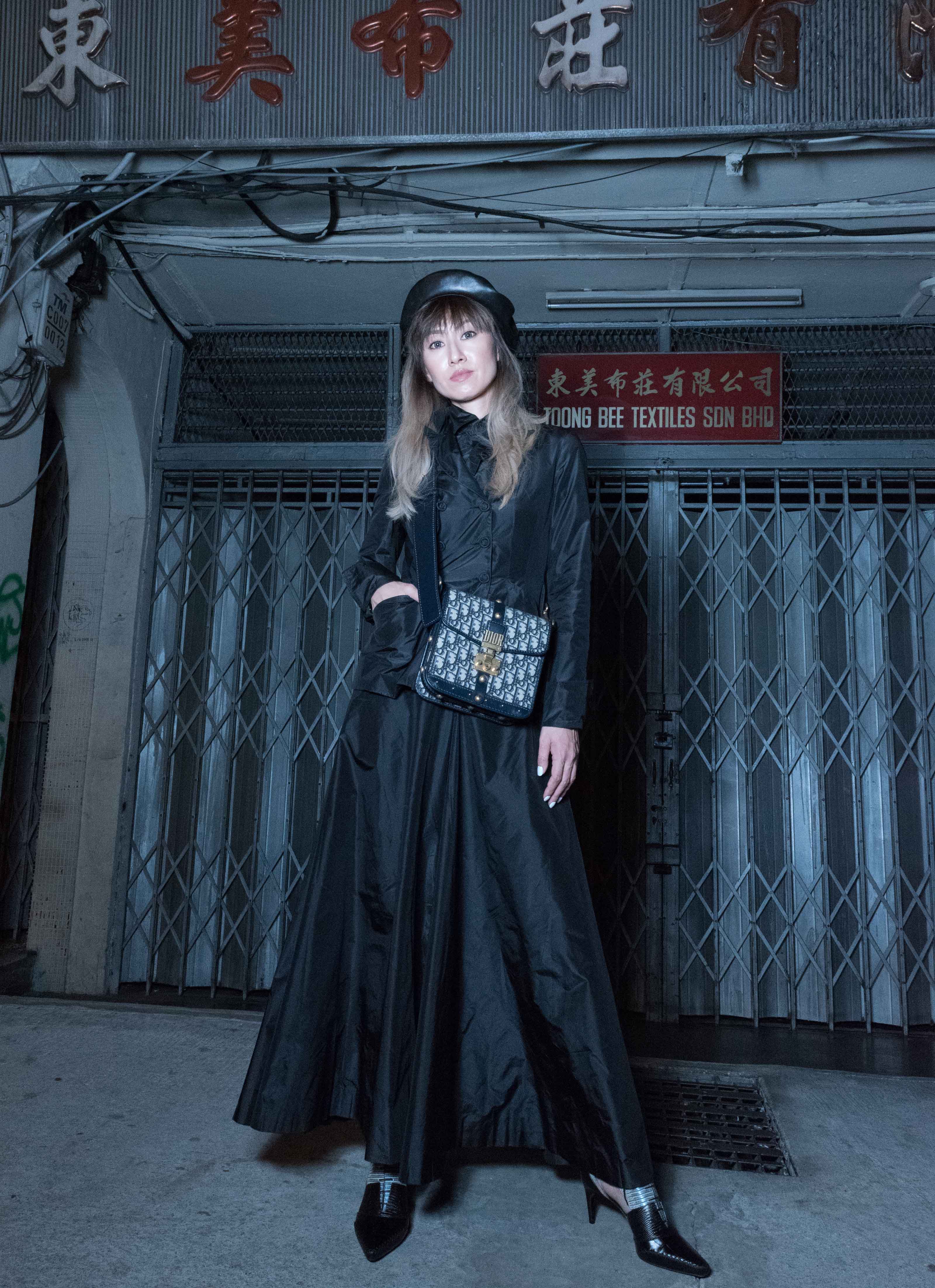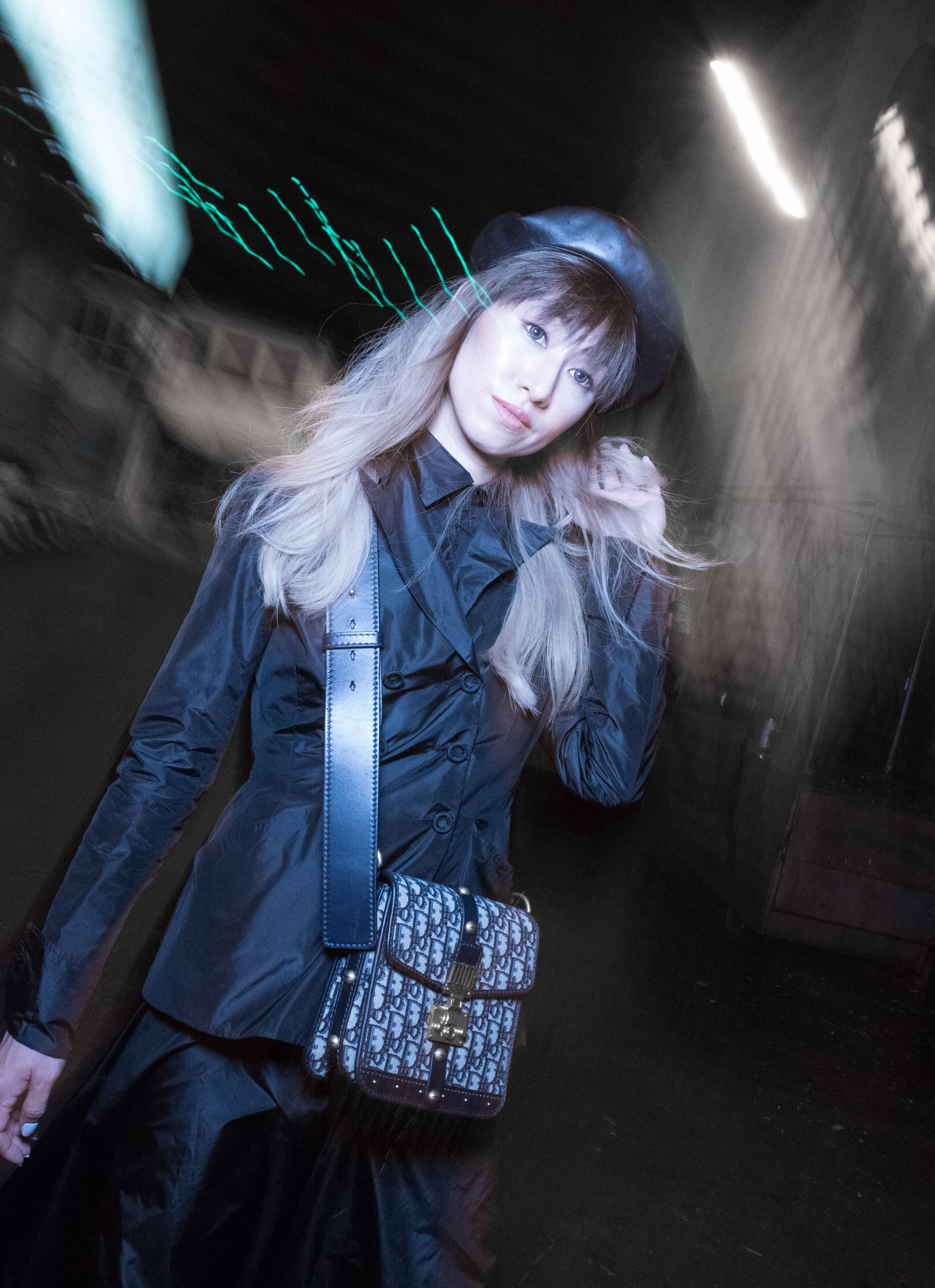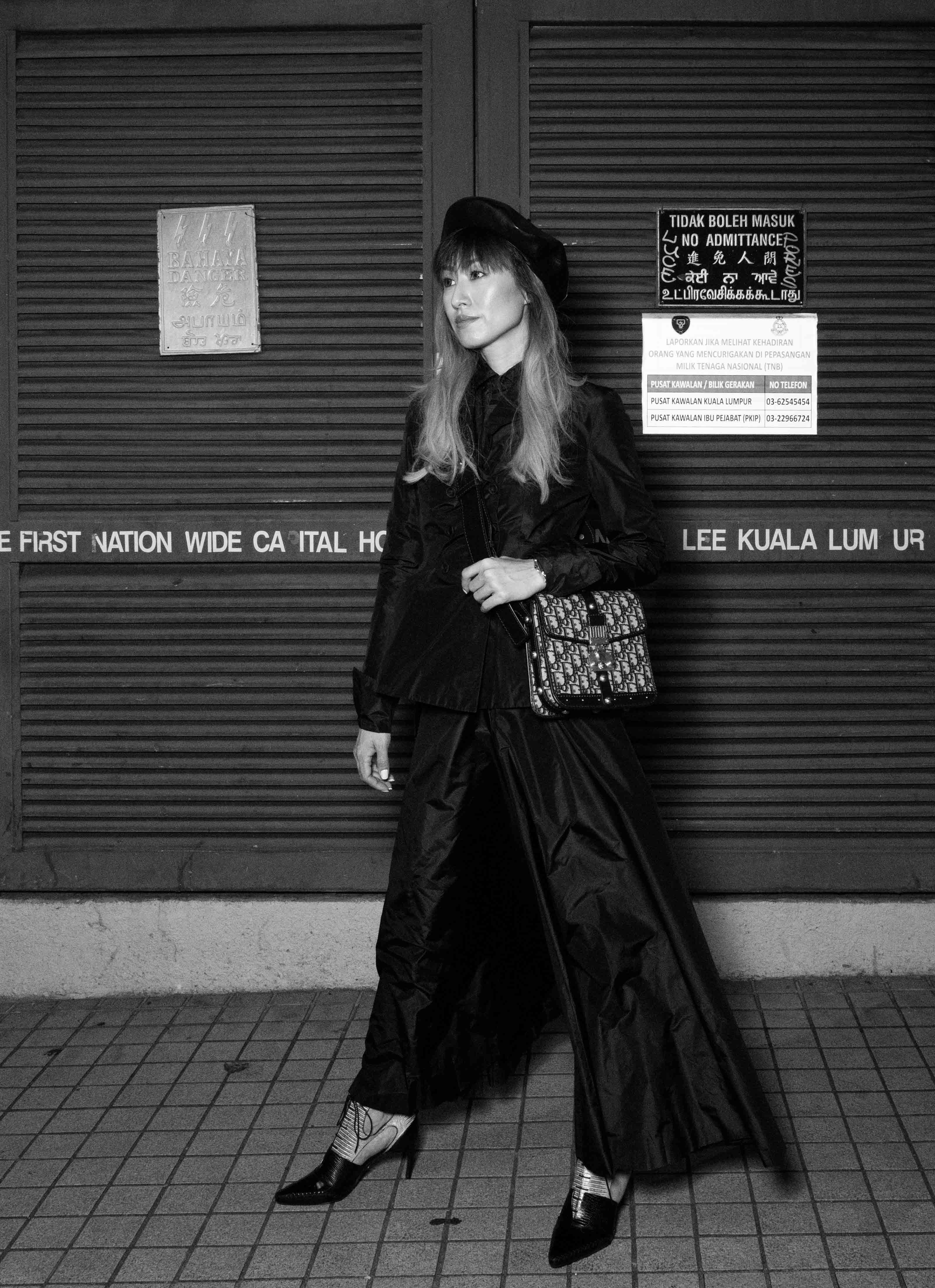 My second outfit is a denim jumpsuit from Look #27 Dior Fall Winter 2017 collection. This outfit can be pretty plain by itself, but with the right accessories, it was transformed to super chic! There are multiple ways in dressing up this outfit. You can match it with a beret, fishnet stocking or even a scarf. Wear it with boots or even a pair of simple kitten heels. The possibilities are endless. Like I said in the beginning, you can look good anytime, anywhere, even if it's just taking a train ride.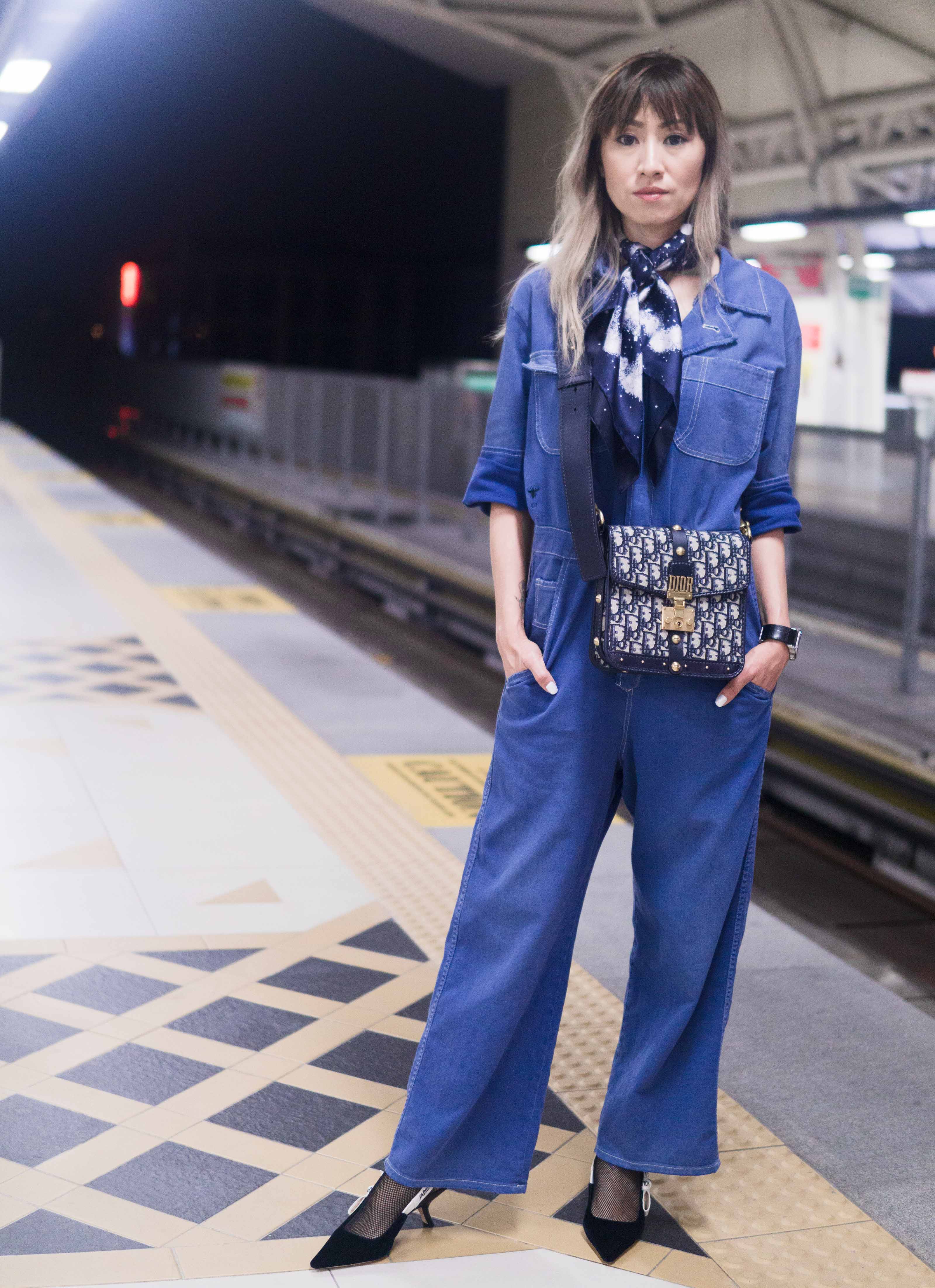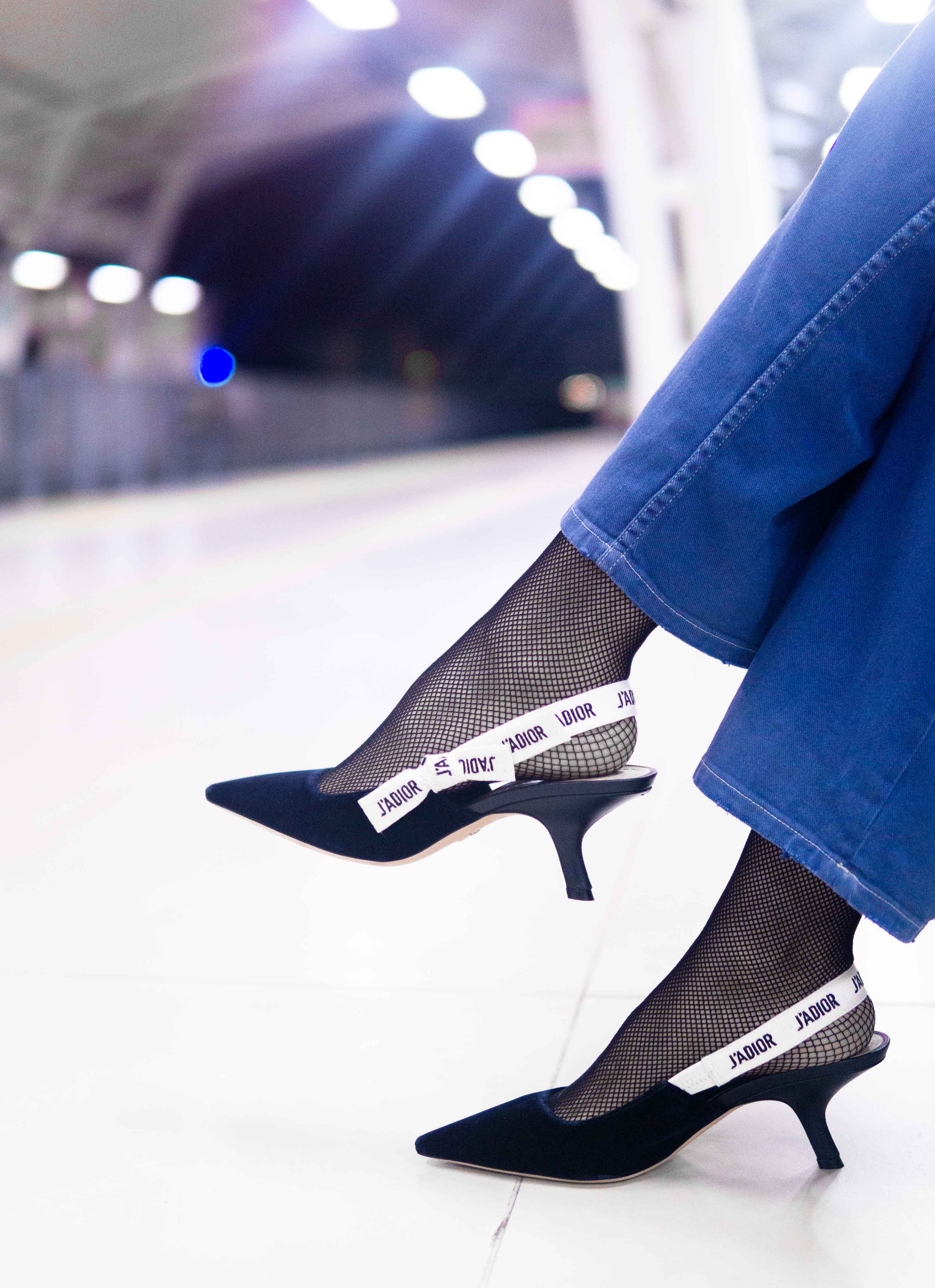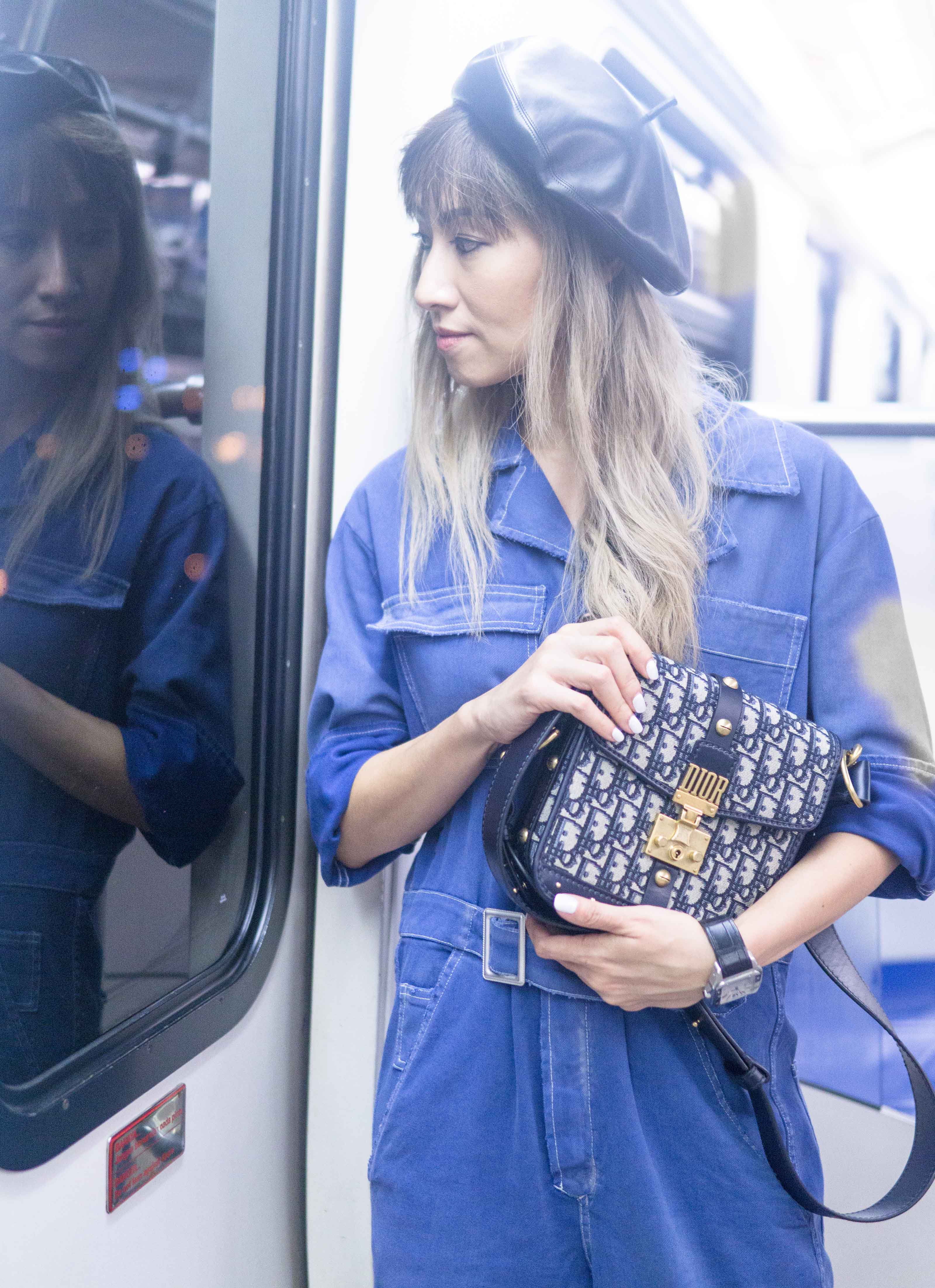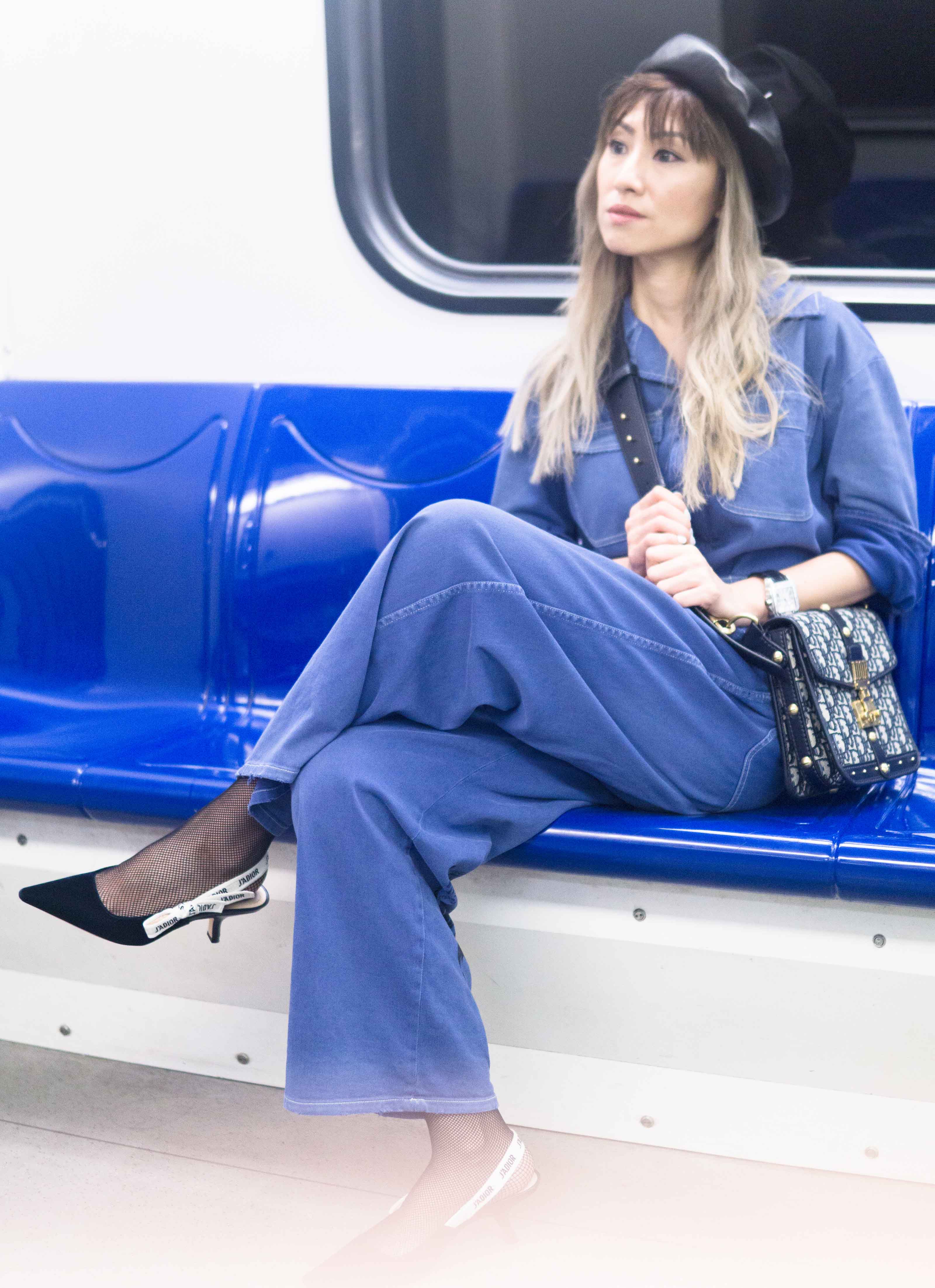 It made such a huge difference for both outfits, just by adding the new Dior Addict square bag. It added some fun and chic outlook to both looks. The design is definitely not like the usual bags that Dior carries. I guess logos are making a comeback. The bag itself is pretty roomy. I'm able to stuff my phone, wallet, car key, cards as well as a lipstick into it without any issues. Basically, it's an all around bag that you could use at any given time.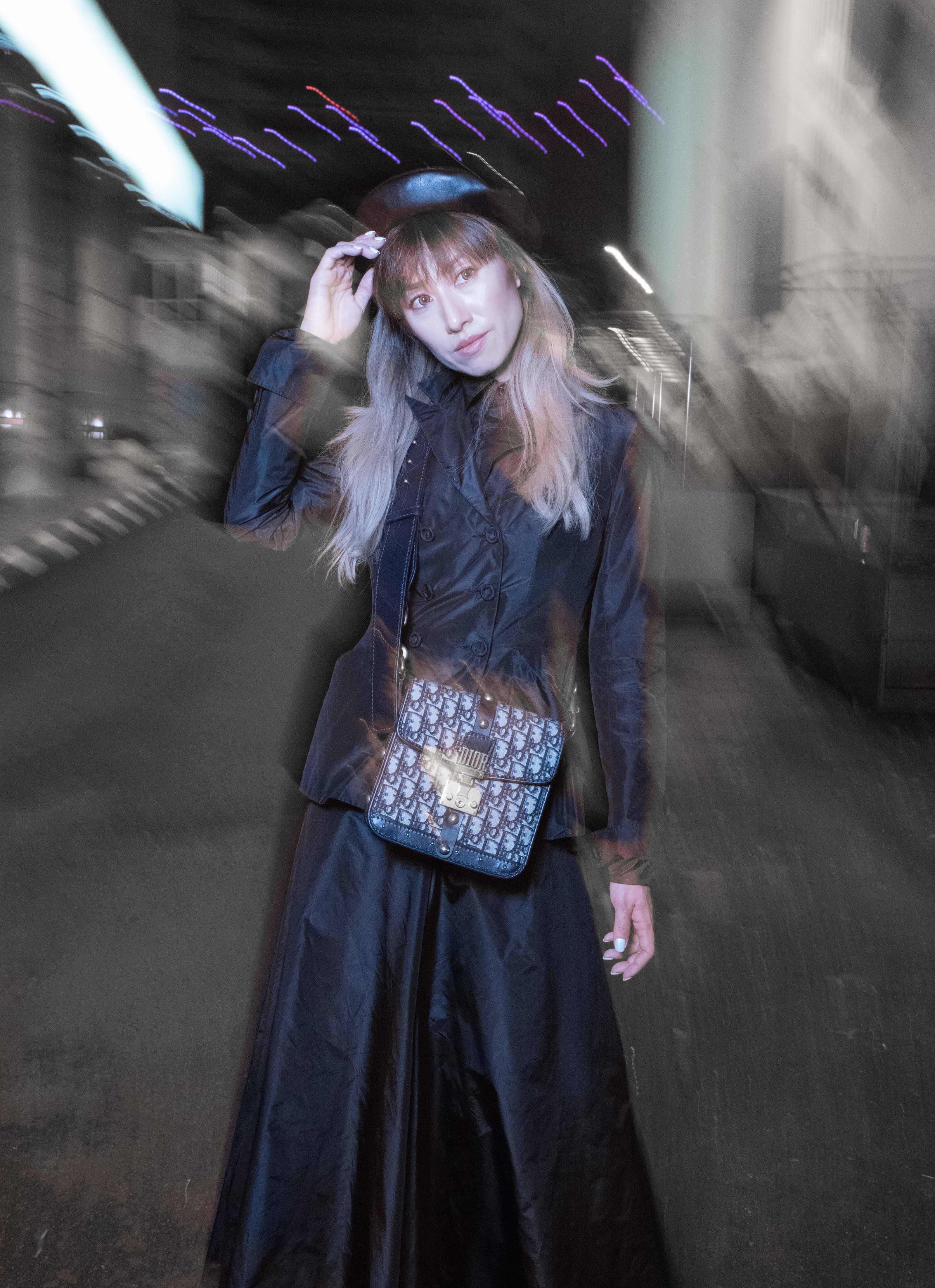 Here are some pictures that show how much fun I had with this photoshoot, although the night experience at Chinatown was a little scary at times. Despite that, I discovered some small bars that I've never knew were there.
Taking the train is so convenient and I can still look stylish while inside one. I couldn't be happier with the overall experience throughout my journey with Dior and the train ride.
Which of the item from Dior Fall Winter 2017 is your favorite?
Special thanks to: Dior & Dior Makeup Malaysia
Photographer: Once Over Lightly
Hair Styling: William (Toni & Guy Bangsar)
Styling: Yen (Diva In Me)