This Kiehl's Calendula & Aloe Soothing Hydration Masque had travelled places with me. Most of the time it's to beaches and once to the countryside. I couldn't thank Kiehl's enough for making such a comfortable mask and so useful especially for traveling. First, I love the scent. Then, I love how it felt on my skin. Let me share how did this mask landed on my lap.
On April 19th 2017, Kiehl's introduced the Calendula & Aloe Soothing Hydration Masque to me. The launch was fun! At the same time, it had that Coachella vibe. The dress code was Boho Chic and so I brought along that Boho-fringe jacket of mine. Here are some of the pictures from the launch.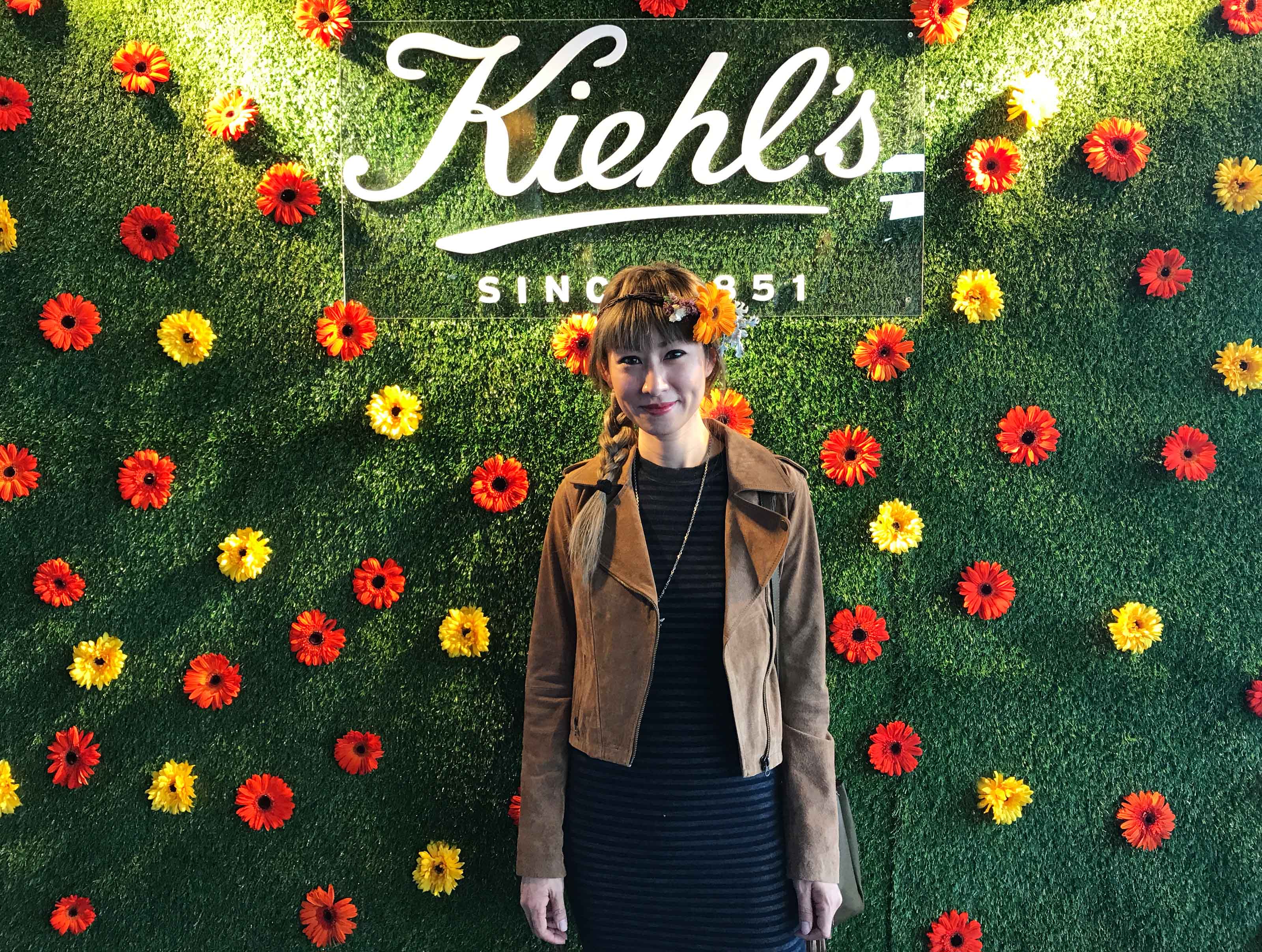 Calendula is part of the Marigold flower family. Kiehl's sourced the Calendula flowers from all over the world including Egypt & India.
Here's what I learned about the Calendula Masque:
It is a gel mask formulated with calendula flower petals and aloe vera.
Suitable for all skin type, including sensitive skin. If you're unsure, do get some samples from your nearest Kiehl's store and give it a try.
Chamomile and Lemon Essential Oil are added into this mask to calm the skin and your senses.
Leave the mask on for 5 minutes or more to achieve that hydrated, soothing and refreshed skin.
Layer it with another mask, for example; apply Calendula & Aloe Masque on the cheeks and chin, then apply

Rare Earth Deep Pore Cleansing Masque

on the T-Zone. The Rare Earth mask absorb the impurities from the pores while the Calendula & Aloe mask keep your cheeks and chin hydrated.
How I Used This Masque:
I brought the Calendula & Aloe Soothing Hydration Masque to two beach holidays. The first time, I had a sunburn and my skin felt so hot at night! I immediately took out the mask from my bag and put it on for 10 minutes! The mask still felt cooling and soothing on my burned skin, even though it wasn't placed in the refrigerator. I used it for the next 3 nights straight, and my skin felt so much better after.
Just recently, I went to the beach again but this time I didn't had a burn. Still, I used the mask for 3 nights after my skin was exposed to the sun straight-up for 5 days! That cooling sensation felt so good on my skin. Prolong skin exposure to the sun makes my skin dehydrated. It's good to use this mask and keep the skin hydrated.
At times when I worked till late and lack of sleep, my skin will look tired. Those Chamomile and Lemon Essential Oil are great to calm those senses and give my skin a pick-me-up. I applied the mask for 5-10 minutes while I get myself soaked in a warm bath. After that, I always feel relaxed and at ease.
Step By Step:
Cleanse with Deep Cleansing Foaming Wash 230ml (RM120)
Use a cotton pad and wet it with 

Herbal Extract Alcohol-Free Toner

250ml (RM160) // 500ml (RM246). Sharon shared about it in this post.
Apply 

Calendula & Aloe Soothing Hydration Masque

100ml (RM198) all over your face and neck, with your fingers or you can use a brush.
After 5 minutes, rinse it off with warm water.
Followed by your night skincare routine.
Go ahead to try the mask today and let me know how you like it.
If you had tried it, how do you like it?
*Photo shoot in collaboration with Kiehl's Malaysia otherwise stated. Reviews and opinions are my own.
SaveSave
SaveSave
SaveSave
SaveSave
SaveSave
SaveSave
SaveSave