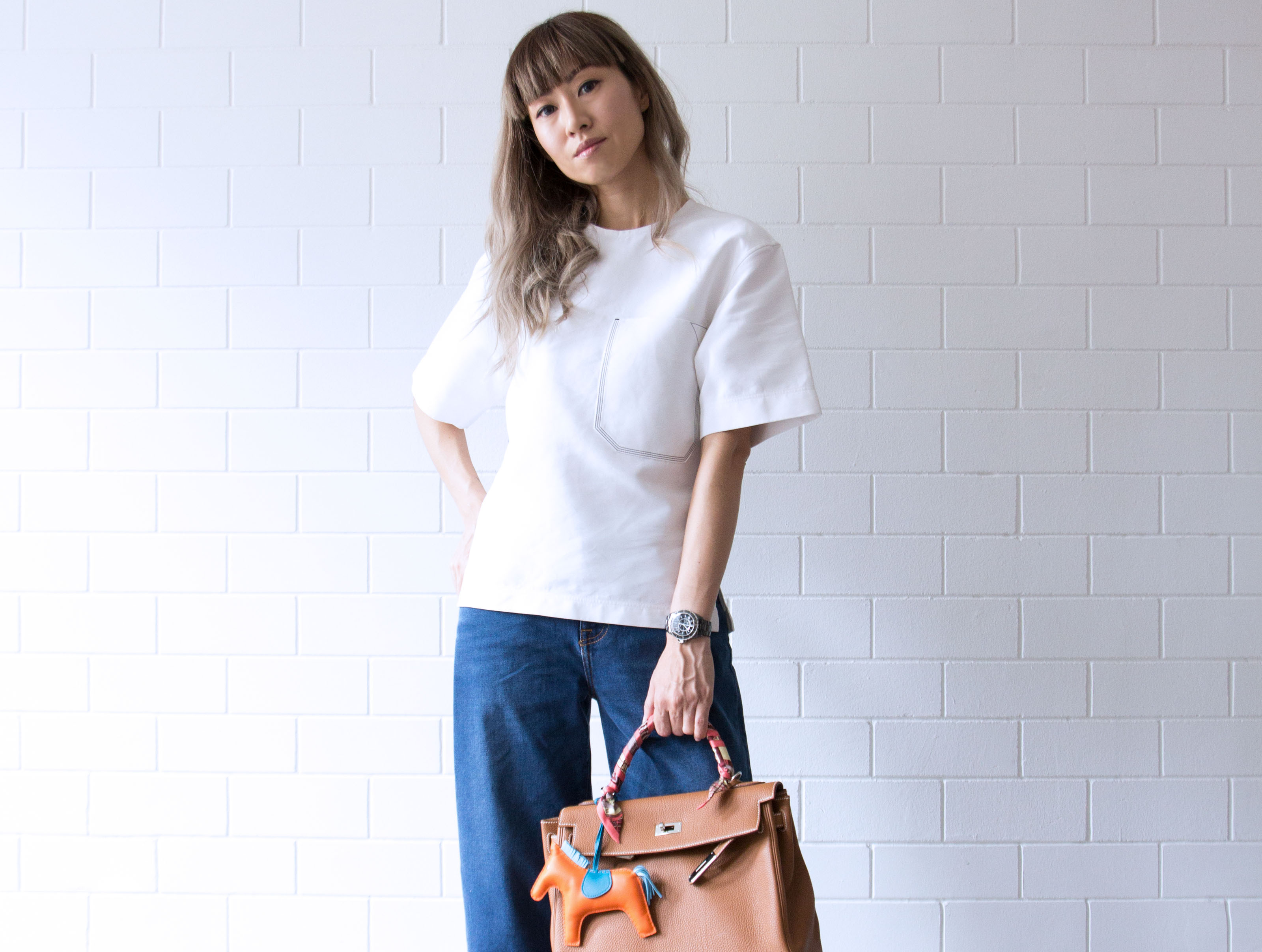 Every season, there are some fashionable pieces to have in your wardrobe. Fashionable items are great to have but they do age as seasons passed. I believe in investing in some timeless pieces that would last you through seasons after seasons.
Being stylish is about standing out from the crowd even though you're just wearing basics.
Being fashionable doesn't mean you have to wear expensive pieces. You just need to know what suits you best and what you can wear with confidence. Being stylish is about standing out from the crowd even though you're just wearing basics. Just like what I'm wearing today. I find them really comfortable and it put me at ease. Each and every piece can be worn with something else yet, it'll still look just as good. Here are my list of 4 timeless pieces to invest.
WHITE TOP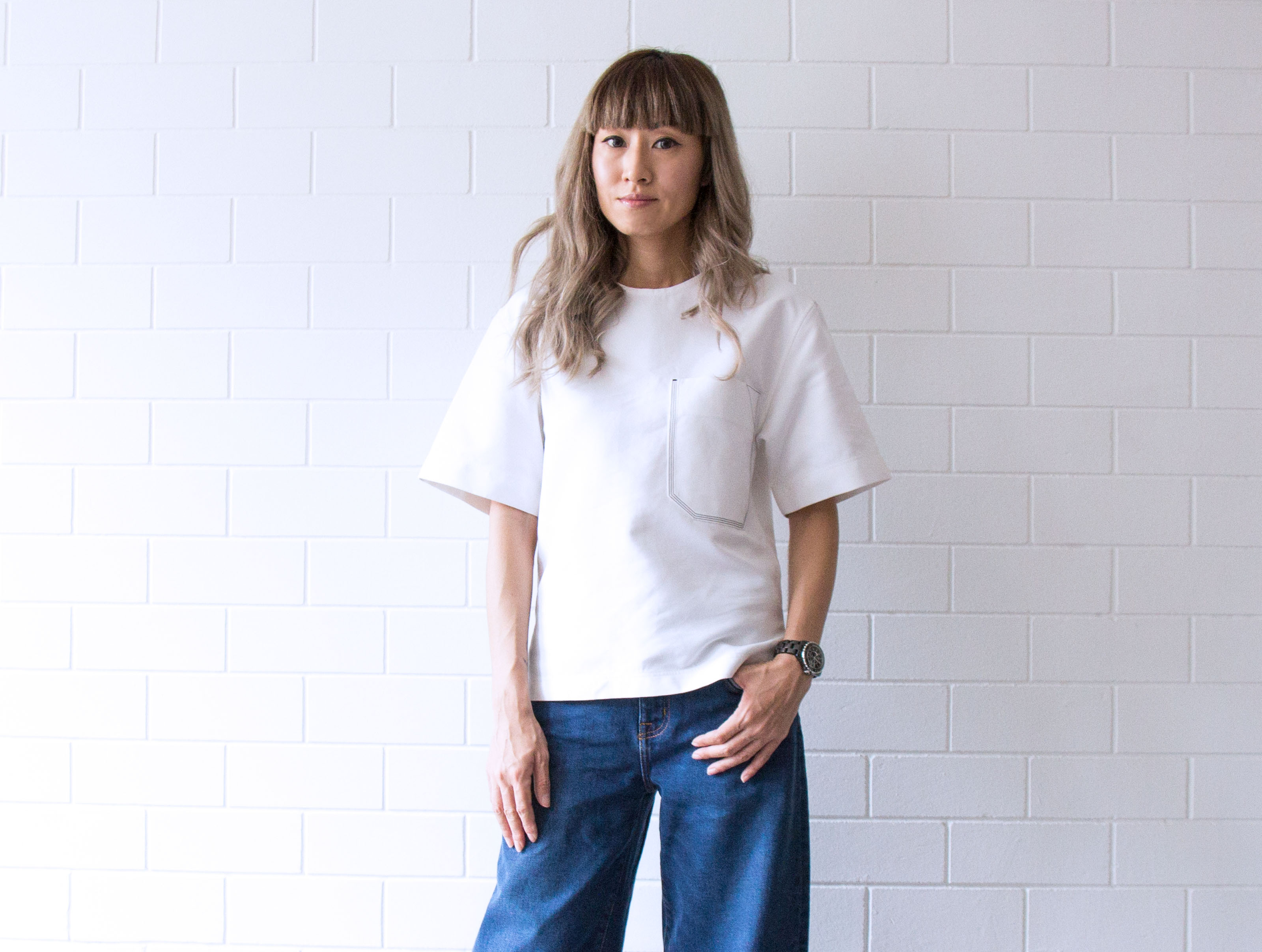 A white top brightens your complexion. It is so versatile where you can match it with a darker bottom or even a pair of white jeans. It is better when it's loose fitting like what I'm wearing because you can hide anything you don't feel like exposing.
I bought this Céline top last year from Bichester Village, a designer outlet in England. It was a marked down piece and from passed season when I bought it. I invested in it because of the quality and I believe that I'll wear it more than 10 times (which I did by now). Here are other options if you would prefer not to pay so much for a white top.

DENIM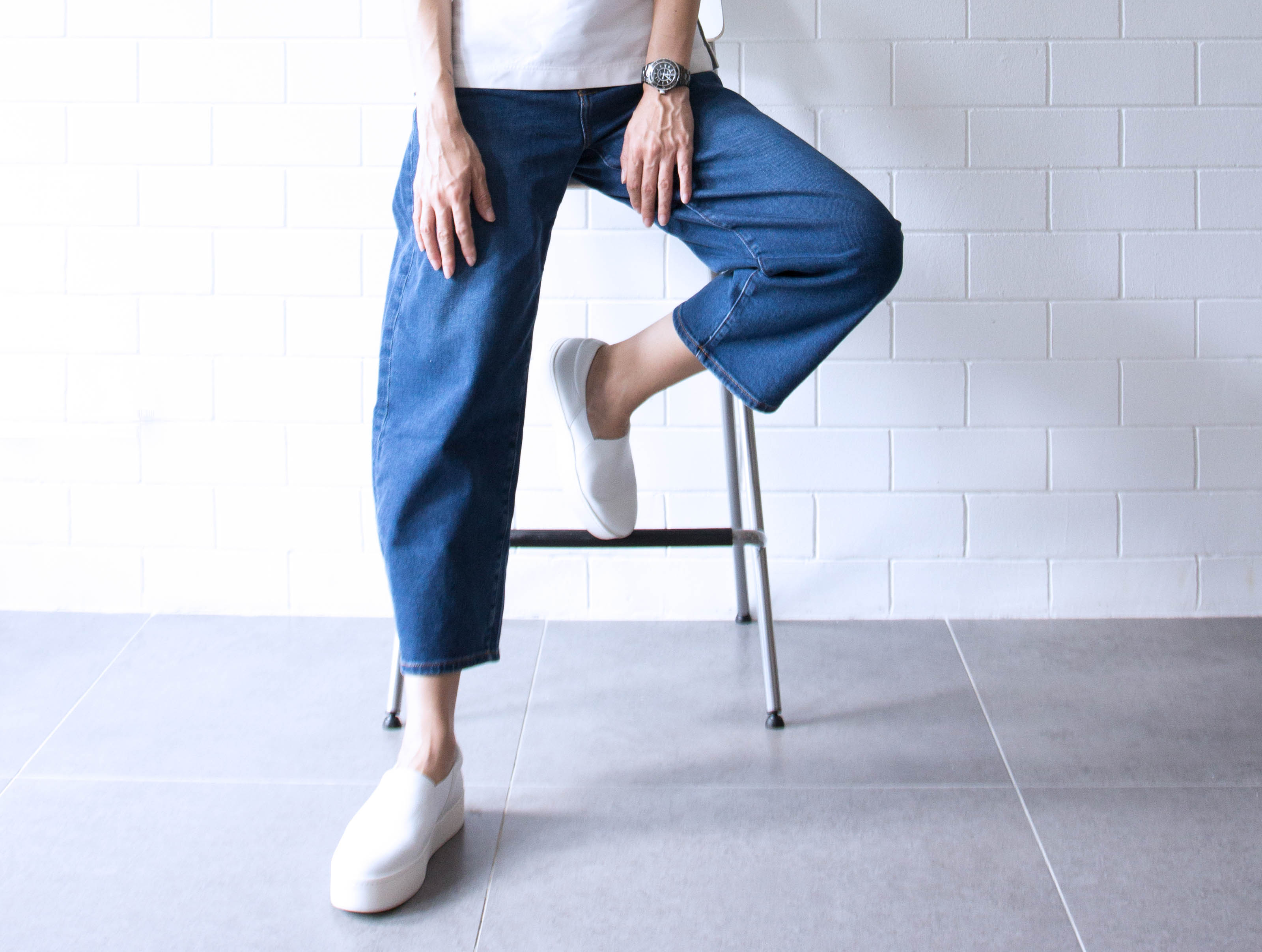 Denim is like a wardrobe staple. You can wear it on weekends or for those who work in the fashion industry, you can wear it any day! All you need to do is to make sure the design fits your body size and you're set to do a lot of styling.
I spotted this pair of Current/Elliott denim from Net-A-Porter catalogue email (they're dangerous..see what happened?). It was on SALE! I snatched it so quickly because it looked comfortable. Now that I'm wearing it, I can safely tell you that it IS comfortable. I have always liked Current/Elliott denim. They're soft and comfortable. My first denim from Current/Elliott was a Boyfriend Jeans and now, I have 3 pairs of denim from them.

BROWN HANDBAG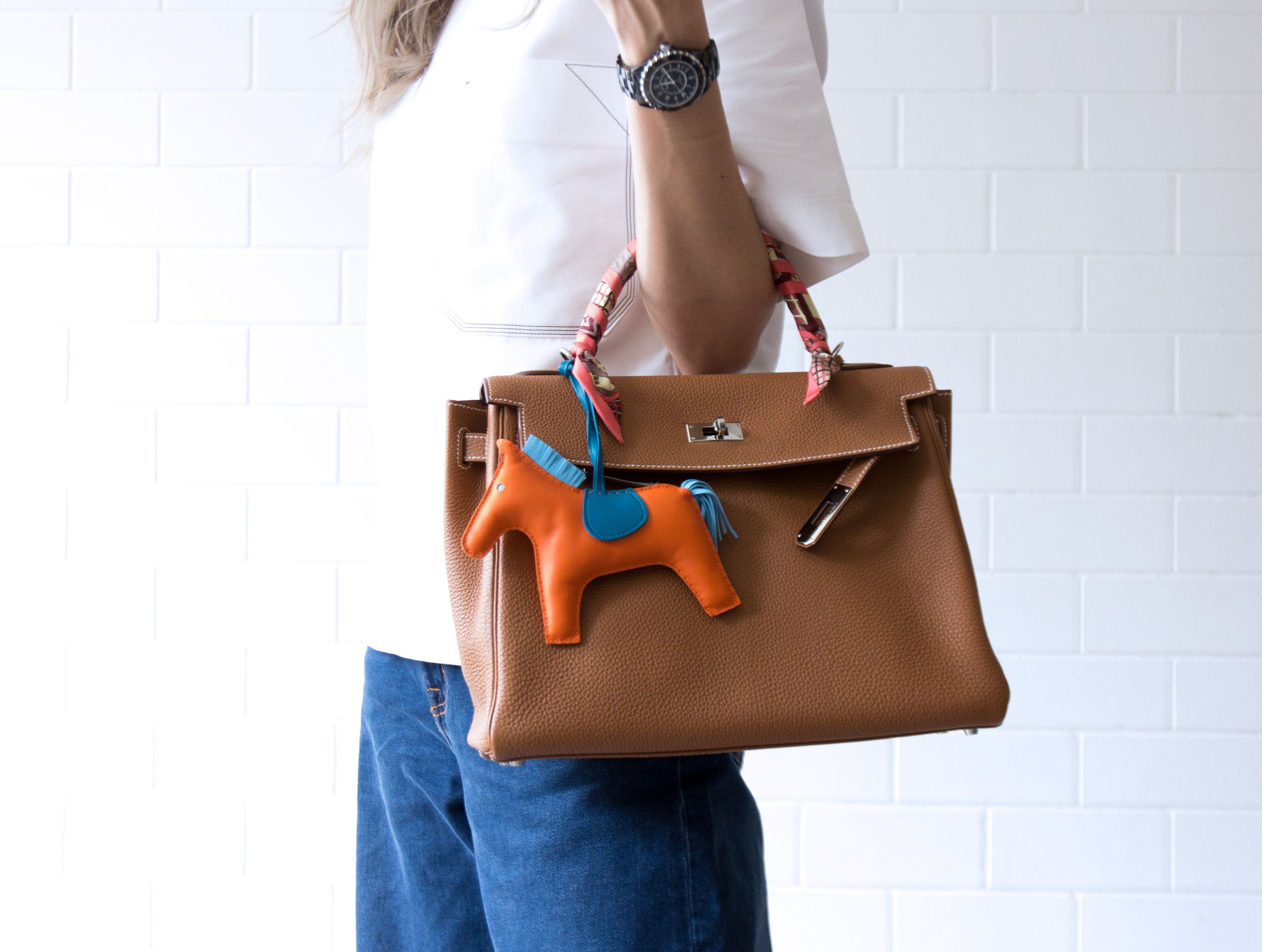 Some said brown handbag are mature looking. In my opinion, it's one of the best color to match with any outfit. The neutral earthy tone is so versatile and practical. It is serious enough for workdays and easy going for casual occasions.
Well, this is a Hermes Kelly (do I even need to say more?). Mine is a 32cm and in Togo leather. I love the size because it can fit pretty much my essentials and at times even an iPad. Togo leather is quite soft hence at the edges, it slouches a little. I had mine for more than 3 years now and I still take good care of it. If you want to know more about Hermes Kelly, visit Feather Factor. Kat explains in detail about Hermes Kelly. If you're not looking into investing an arm and leg on a brown handbag, here are a few of my favorite options.

SLIP-ON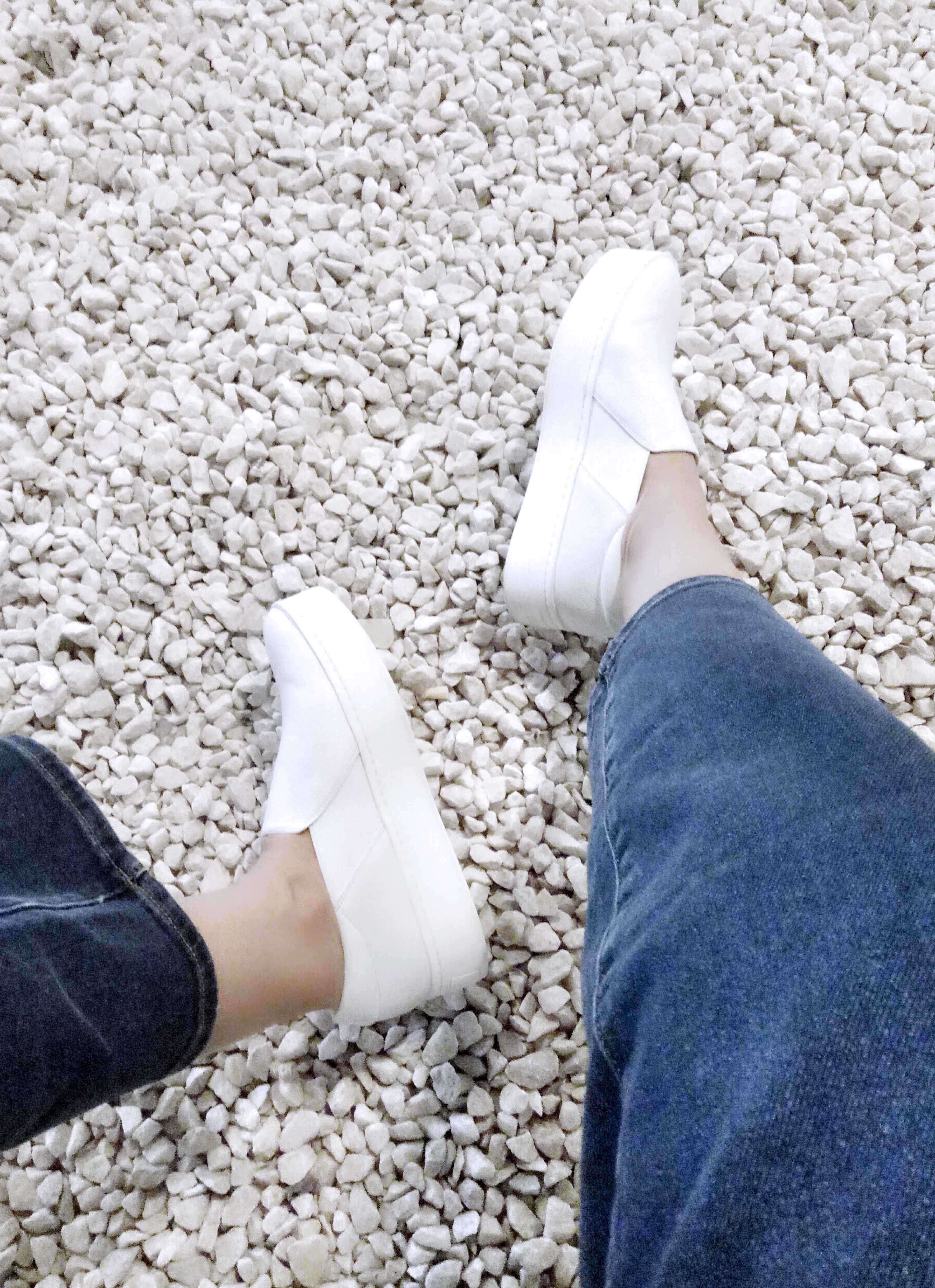 Like sneakers, this is my other favorite when it comes to comfortable shoes. They're another one of my timeless piece especially in white or black. Well, black is usually a favorite because it's easier to handle and great for outdoor activities. Although, I find white is chic! Albeit, it's quite a pain in the ass when it comes to maintenance.
This is my 2nd pair of slip-on from Vince. I loved my first Vince suede slip-on and I had it for many years! Suede is even harder to take care than white pair of shoes. Vince Warren Platform slip-on is very light for being a leather shoe. The leather is so comfortable and soft. Design wise, it is great for people who has bunions (like me). The platform design is a bonus so it can make me look slightly taller. It's easy to wipe the dirt off as well. As for the price point of view, I find Vince shoes reasonable for the quality.
Here are some options for white slip-on that's in my favorite list.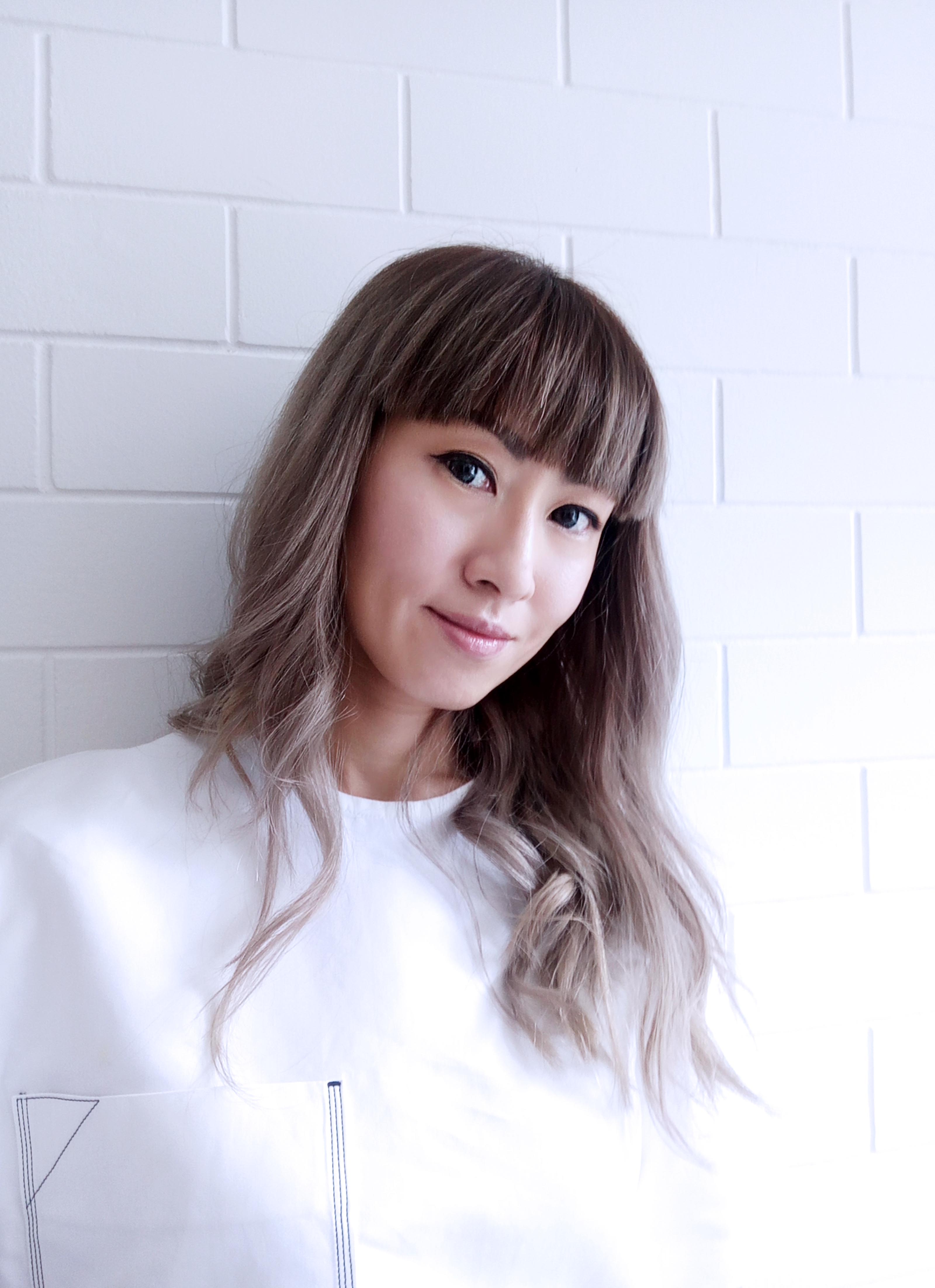 What is considered a timeless piece for you and one that you will invest in?