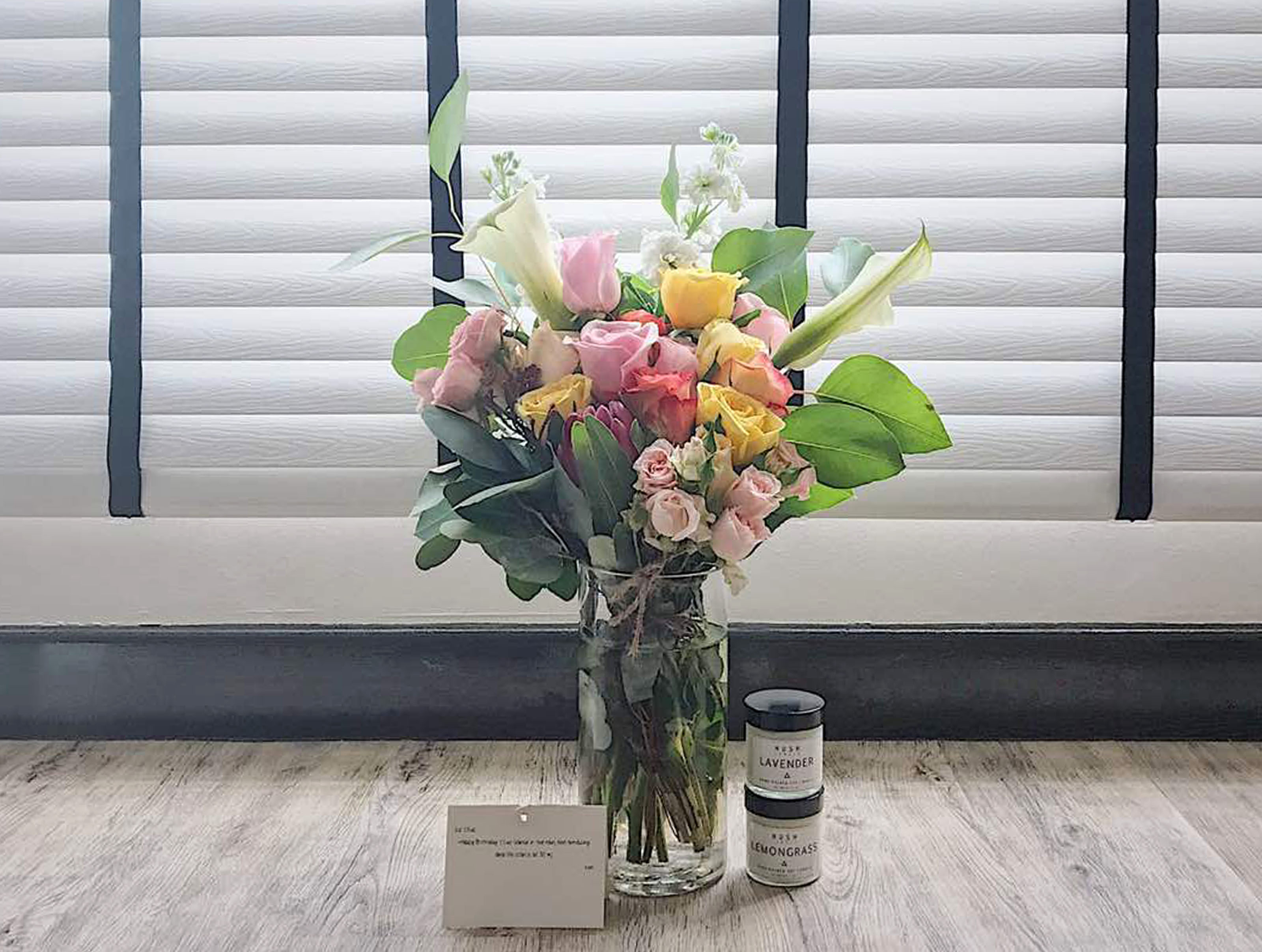 Recently, one of my friend turned 30! It's a huge thing when you turn to the new age with a big ZERO at the back. Although, I'm unable to celebrate this special occasion with him because he stays in Singapore. That's miles apart from where I am. Despite, I still want to extend my best wishes to him. That's when I found A Better Florist.
I love giving flowers just as much as receiving them. *hint to bf* But, sometimes this is tough because you can't be ordering flowers from your city and send it to another country. Albeit Malaysia and Singapore are just neighboring countries but it'll cost me a bomb to pay for freight! I started Google-ing and found A Better Florist online. When I read some reviews, I was pretty please over their feedbacks on providing fresh flowers and good services. I thought to myself, "let's give them a try".
So, I went ahead and browse through their flower arrangements. I like to give flowers that has a vase or pot. It allow the flowers can be displayed and look pretty in the recipient's home or office. Oh, and Titus (the boy that turned 30), love candles too. Hence I picked The Pamper bundle (it's not on their site anymore but the closest is The Lilah) for him. The flowers were arranged in a vase and it came together with candles and a box of macaroon.
He was ecstatic when I received the flowers! *mission accomplished* He gave A Better Florist delivery a 5 star for their excellent service. They delivered at the date and time given. With the happiness from Titus' face, all the effort was worth it! If you're from Singapore, do give A Better Florist a try. You will not be disappointed. I should say, your family and friends will not be disappointed. I'm sure they will custom design it for you if you want a certain bundle. Just write in to them on CONTACT US.
If you're ordering flowers today, make use of the code DIVAINME20 for a 20% off from your purchase.
*Pictures by Titus. Reviews and opinion by Titus and my own.
SaveSave
SaveSave