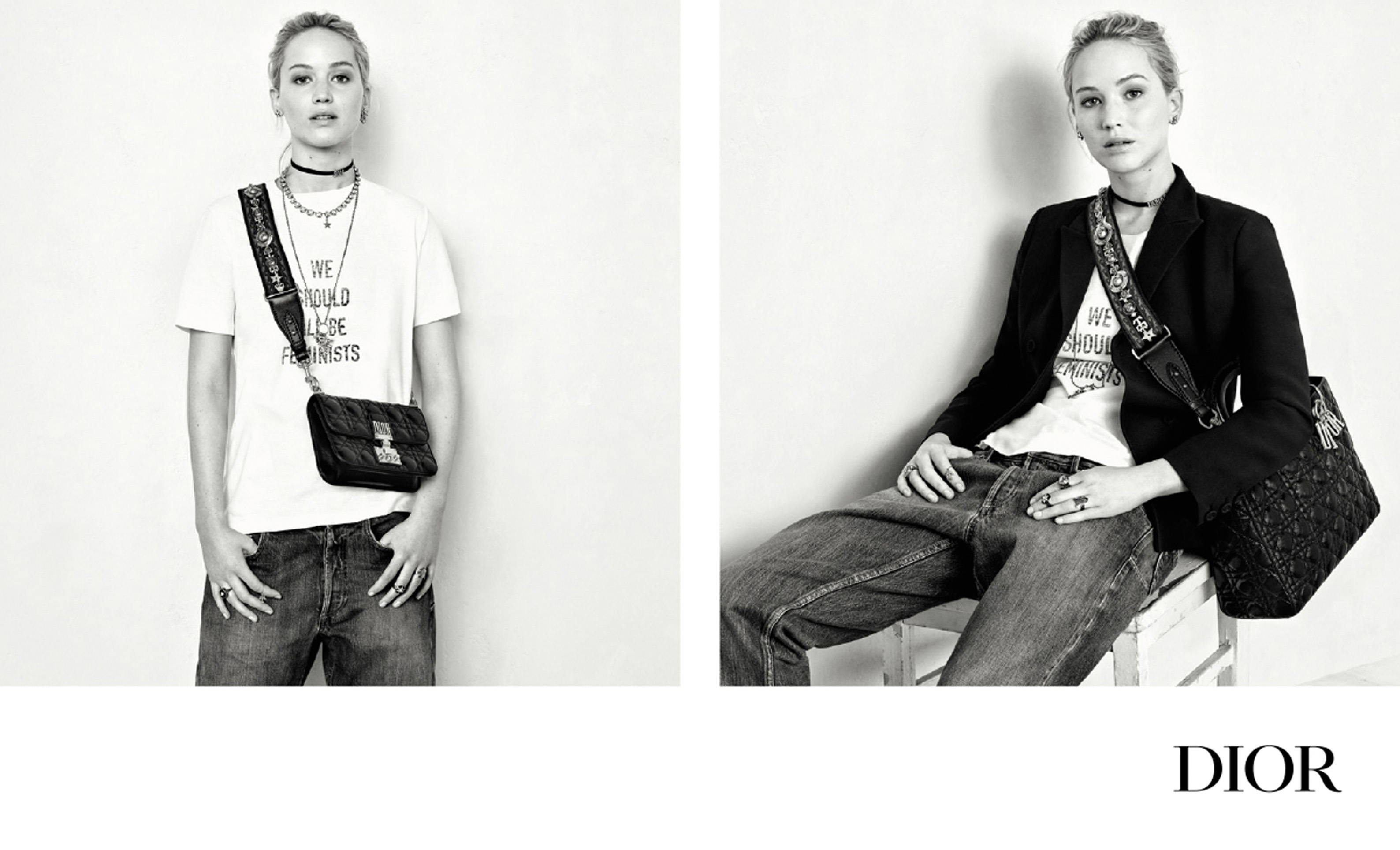 When you think of weekends, you think of jacket, denim, t-shirt and any casual wear. That was what Dior Fall 2017 is all about. Dior Fall 2017 collection by Maria Grazia Chiuri captures Jennifer Lawrence just as she is. In a series of black and white photographs shot by a French photographer – Brigitte Lacombe, Jennifer Lawrence appears both elegant and relaxed, unposed and so real.
The clothes she wears correspond to her own personal style as a young woman of today.
Diva In Me is all about comfort and style. That is what I find in Jennifer Lawrence. I'm inspired by her faultless balancing act of comfort with a touch of sophistication. The Fall 2017 Campaign features Jennifer Lawrence in a Bar Jacket over a statement T-shirt, pumps worn with jeans and carrying some iconic bags. Here are some visuals of Jennifer Lawrence For Dior Fall 2017 Campaign to inspire you.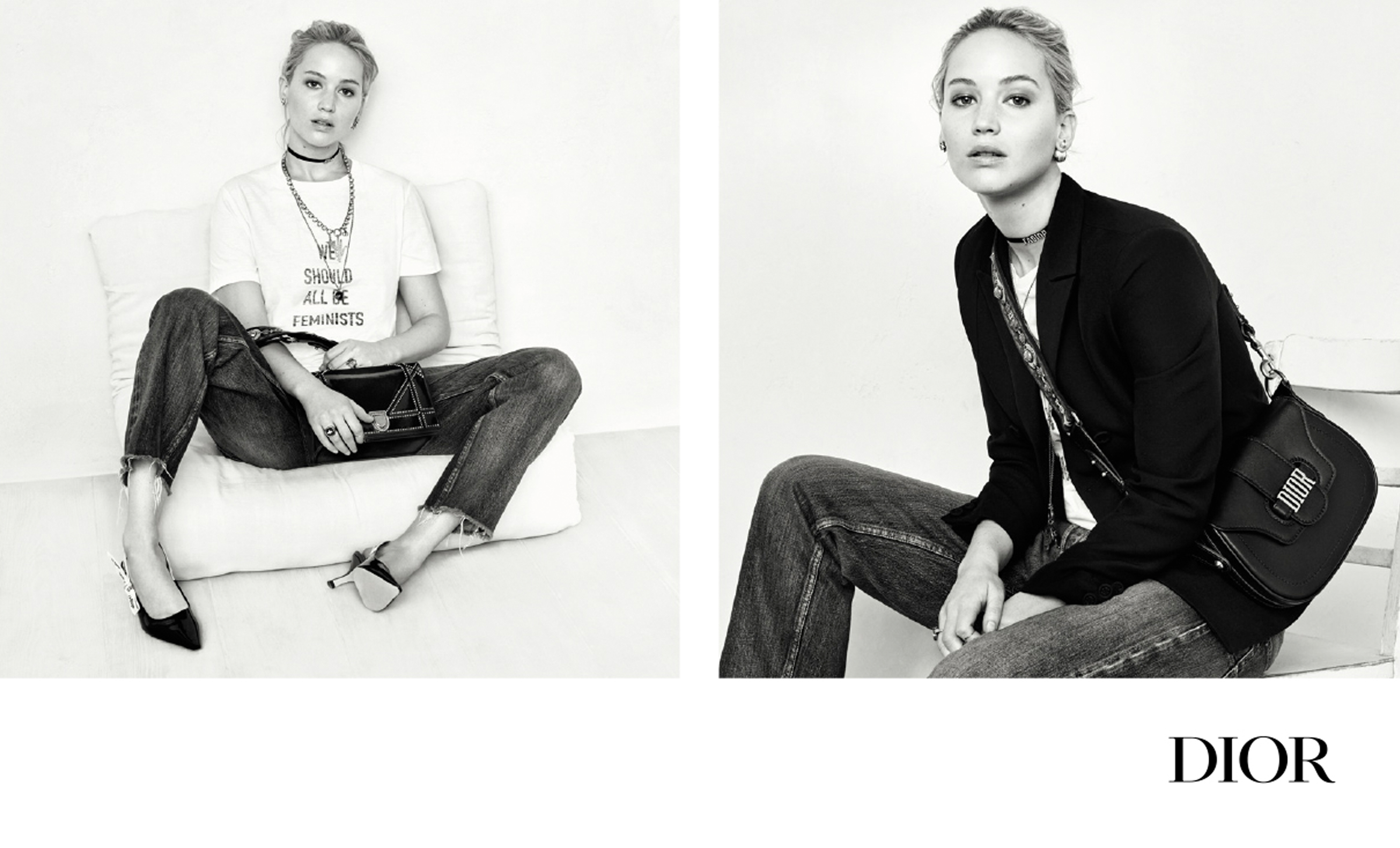 Some of the bags featured in this campaign:
What can I say? Jennifer Lawrence carry casual style so effortlessly and oh-so-well. What do you think?
Watch the Dior Cruise 2018 show HERE at 10am (Malaysia/Singapore time)! LIVE from California.