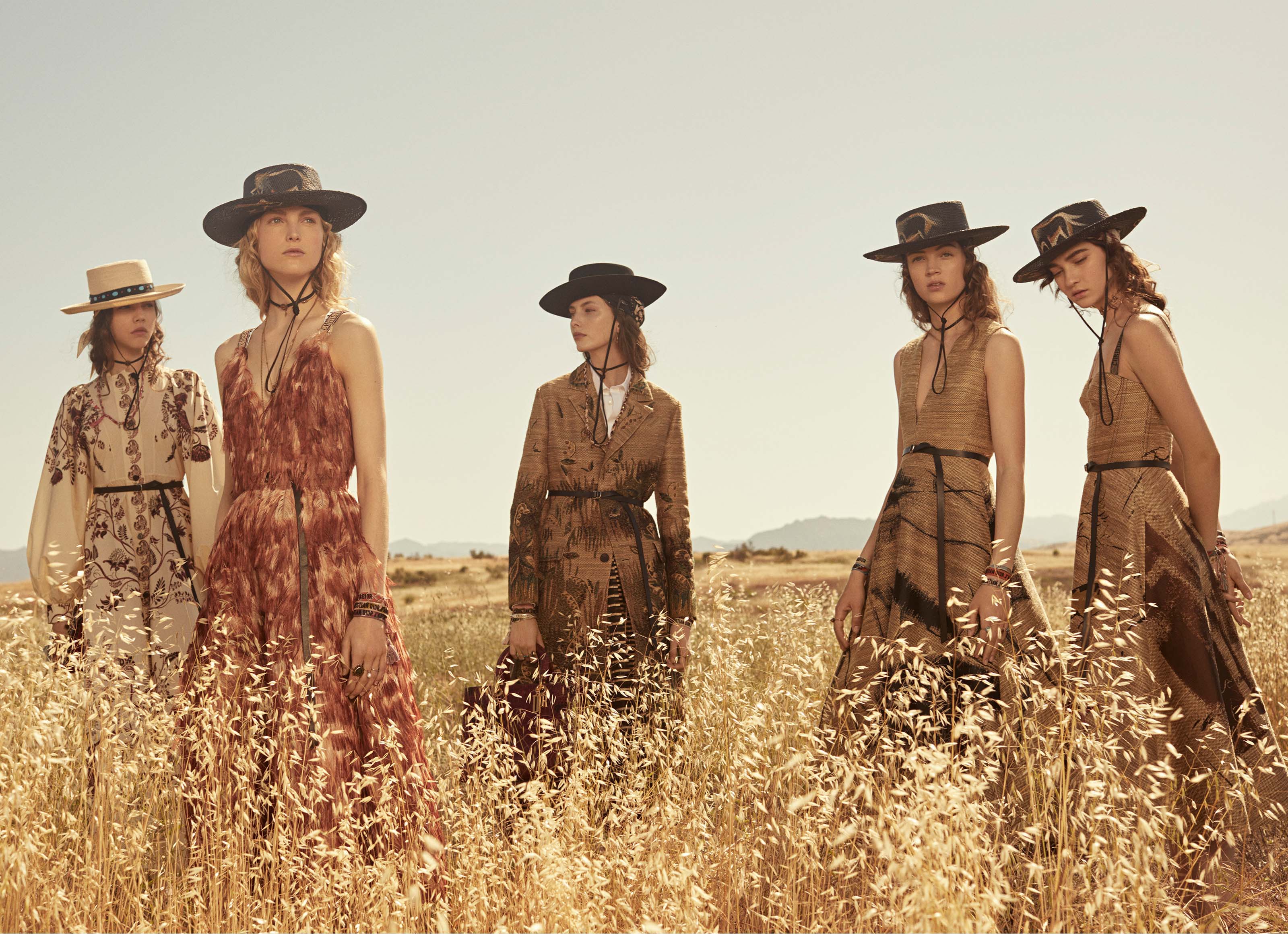 When I watched the recent Dior Cruise 2018 Collection show (click to watch the show if you haven't watch it), the first thing that came to my head was nature. Secondly, there were resemblance of early days when human drew on walls in a  cave. Her design definitely took us back to the infancy of mankind and its relationship to nature.
This is Maria Grazia Chiuri's first cruise collection for the house and she definitely hit the right spot! Maria re-visit Christian Dior's 1951 Ovale line and redefined it with a touch of feminism. Combining her designs and the place that she had picked for the show, it sure goes hand in hand. Calabasas is a hilly area with desert and valleys, but Dior had definitely bewildered it. Hence, you can relate it to Sauvage (a french word that translate to Wild or Untamed). In some ways, I think the scene is pretty relatable to America. Check out the Red Indian teepee-like tents, ponchos and frills as well as feathers used on dresses.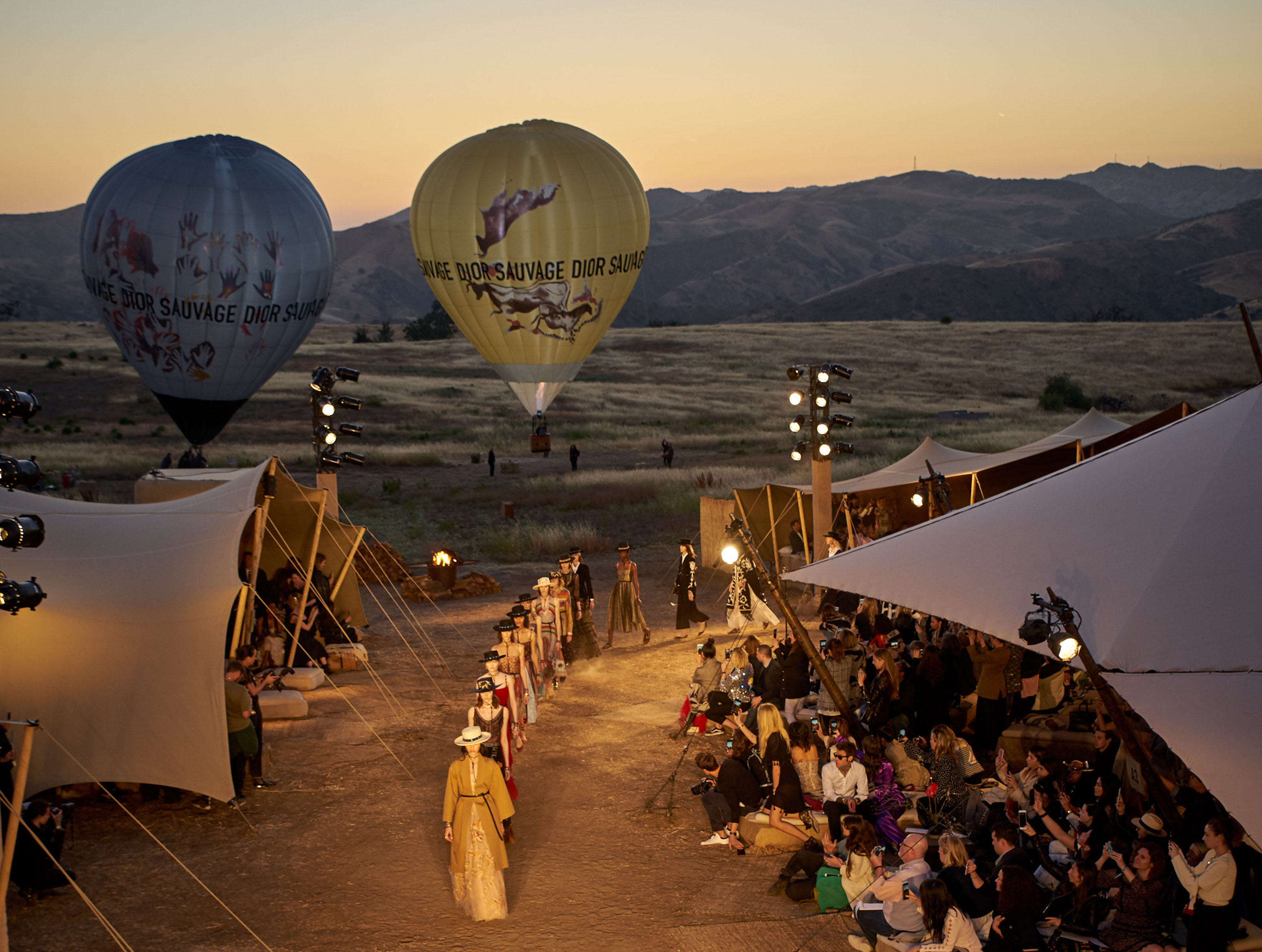 The intangible imprint of this wild, erratic figure restores woman once again to her place at the center of the world.
Here are some of my favorite looks which I've picked out of the entire Cruise Collection:
Dior Cruise 2018 Collection basically mixes sports with haute couture. There are traditional ornaments in the designs but using modern materials. I'm currently drooling over those sneakers and ponchos. In conclusion, if I were to sum up the entire collection in 3 words, it would be – Boho Chic, Modernize Pocahontas and Hunting Days. In some ways, there's some Coachella resemblance too. I guess we'll be seeing some Dior Cruise 2018 Collection at Coachella next year?
What's your take over Dior Cruise 2018 Collection? Which item is your favorite?