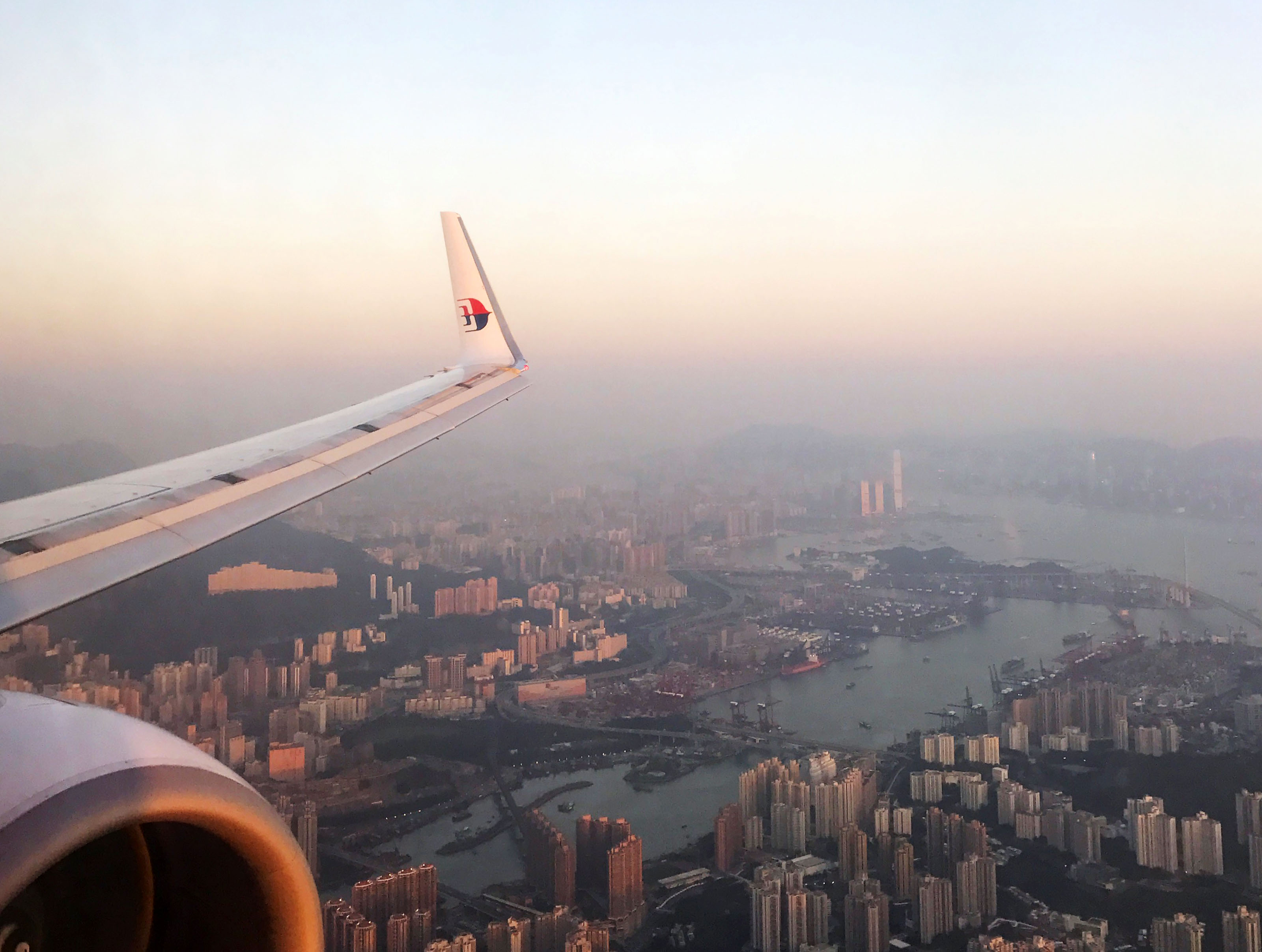 Seems like Hong Kong has been a choice of a short getaway once a year. At least for my boyfriend and I. For the last 5 years, we have been to Hong Kong 5 times. Not that we have discovered everything in Hong Kong but I can safely say that I've been to those few famous places. There are so much to see and do in Hong Kong. At times, we find that even just spending 5 days isn't enough.
Hong Kong is always exciting! I've enjoyed every visit but it's a metropolis that I don't see myself staying for long term.
This visit to Hong Kong about 2 weeks ago, we tried to take it easy and discover new places. From time to time, we love to splurge and spoil ourselves. Hong Kong is one city that is not lacking of anything! What can I say about money buy convenience? If you're planning your next honeymoon or trip to Hong Kong, you can definitely look into this post. While you're there, do cut yourself some slack and splurge away! I found 7 ways to spoil myself in Hong Kong.
1. PLACES TO STAY
Out of the 5 times visiting Hong Kong, we've stayed in Ritz Carlton 3 times. There were once when we tried out Four Seasons and it was just as good! The one extra point that goes to Ritz Carlton, was for it's convenience. If you take the train from the airport, it'll take you straight to ICC (International Commerce Center) in Kowloon. You'll just need to follow the instruction to walk to the hotel. If you decide to stay in a room that's facing Hong Kong, you're definitely getting the million dollar view. This time our view was just as good! Albeit not a Hong Kong view, Kowloon's view was just as good.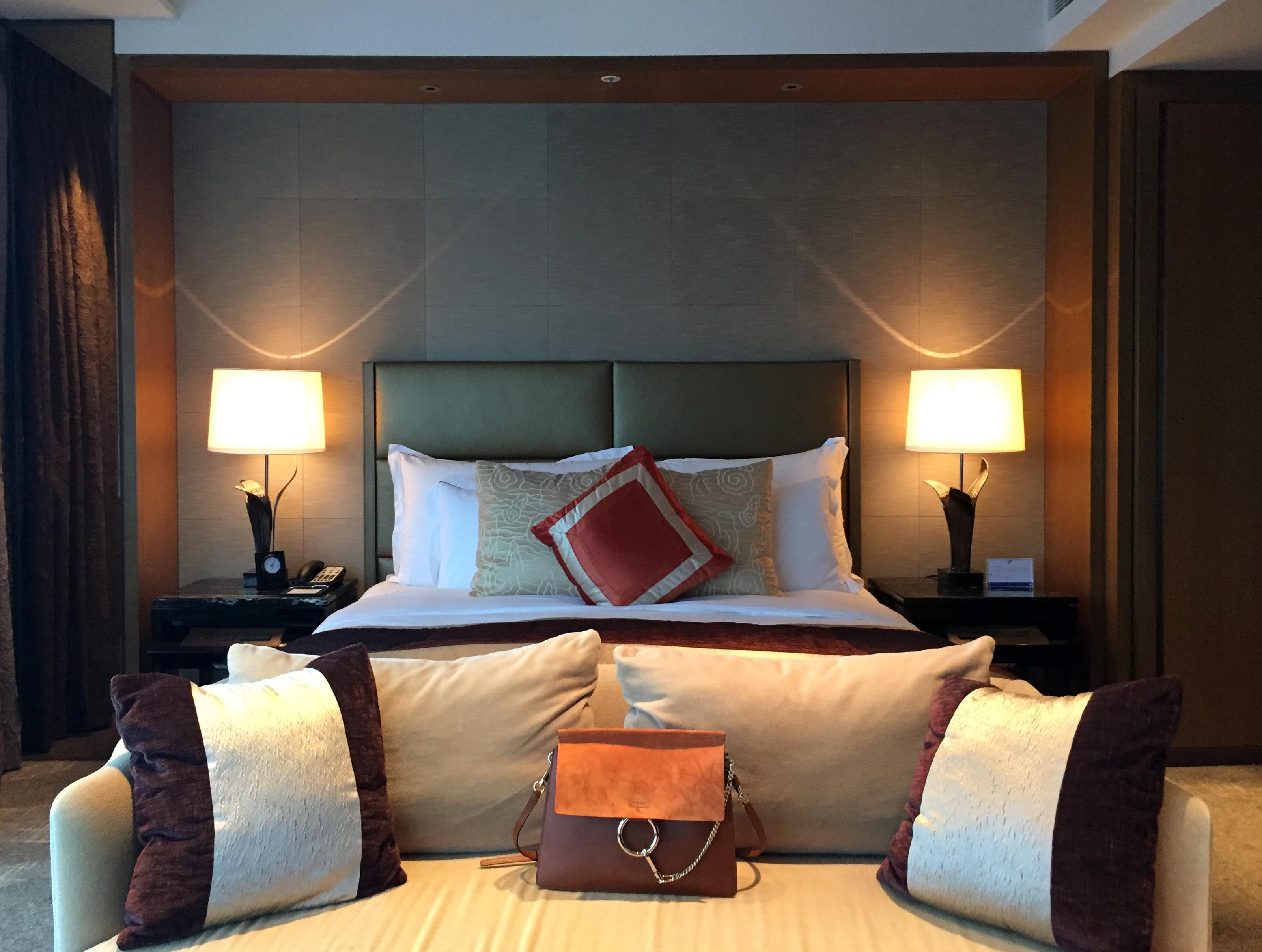 Four Seasons Hong Kong definitely give Ritz Carlton a run for their money. Just that they're over on Hong Kong side which you will get the hustle and bustle of the business momentum. In the day, it's definitely busy but by night, it's pretty quiet. If you would like to stay in the hotel and enjoy the facilities, The Four Seasons will never disappoint. The heavenly bed itself will make it hard for you to even get out of the room.
2. WINE & DINE
When in Hong Kong, there's never lacking of good food. Since we are into splurging, you can definitely visit The Four Seasons' Chinese restaurant – Lung King Heen. This Chinese restaurant was the first to be awarded the Michelin three-star rating. I've tried the Ritz Carlton's Chinese restaurant – Tin Lung Heen. It was awarded with a two-star Michelin. In my opinion, it was fancy but food was OK. The view was pretty spectacular though.
There was this hidden gem called Joy Cuisine which we usually visit when we're in Hong Kong. DO NOT expect great service when you're here but the food is authentic. They serve dim sum from 8am to 3pm. After that, they serve the usual Chinese food till 11pm. We were introduced to Joy Cuisine by our concierge when we stayed at Panorama by Rhombus.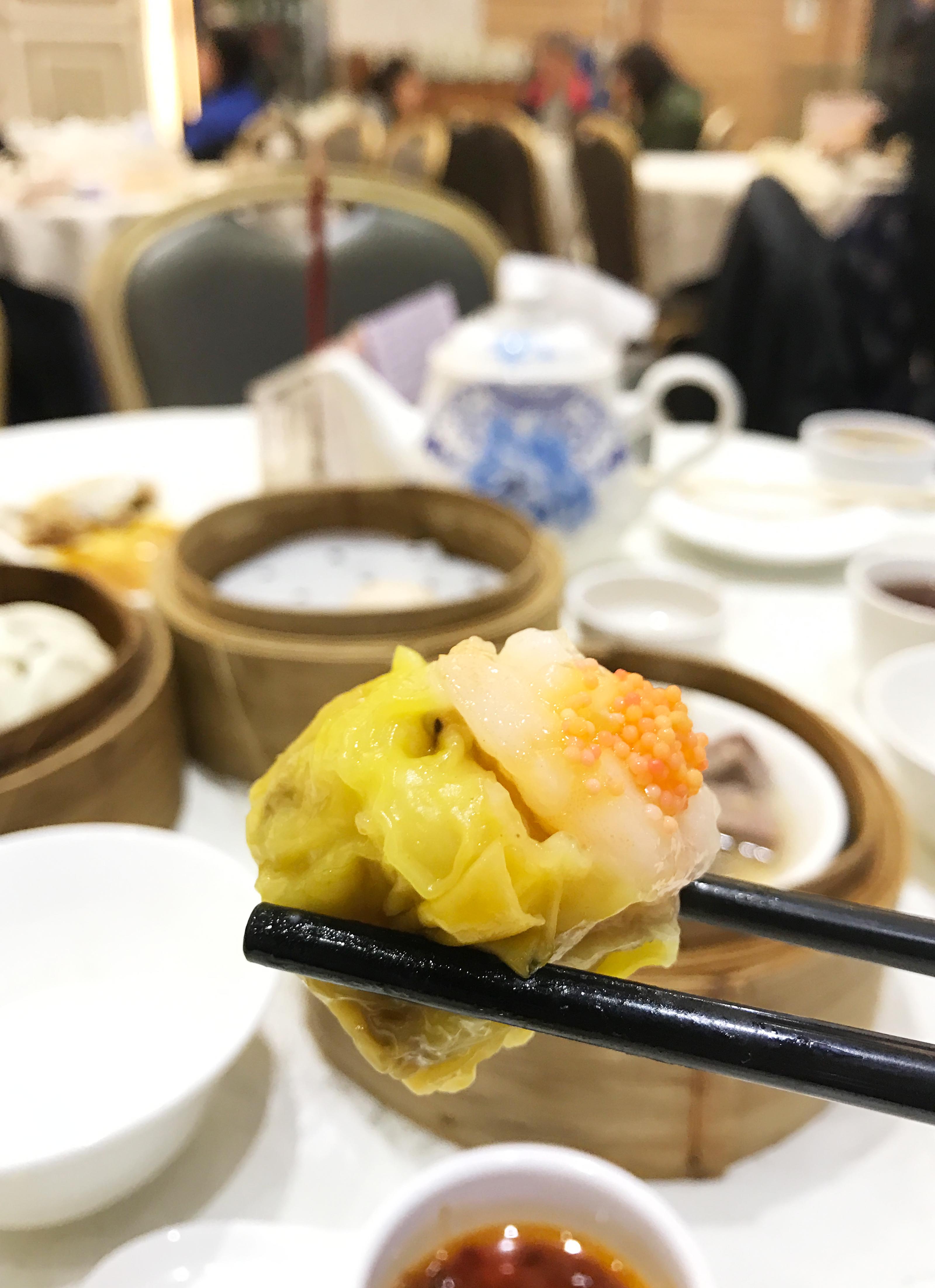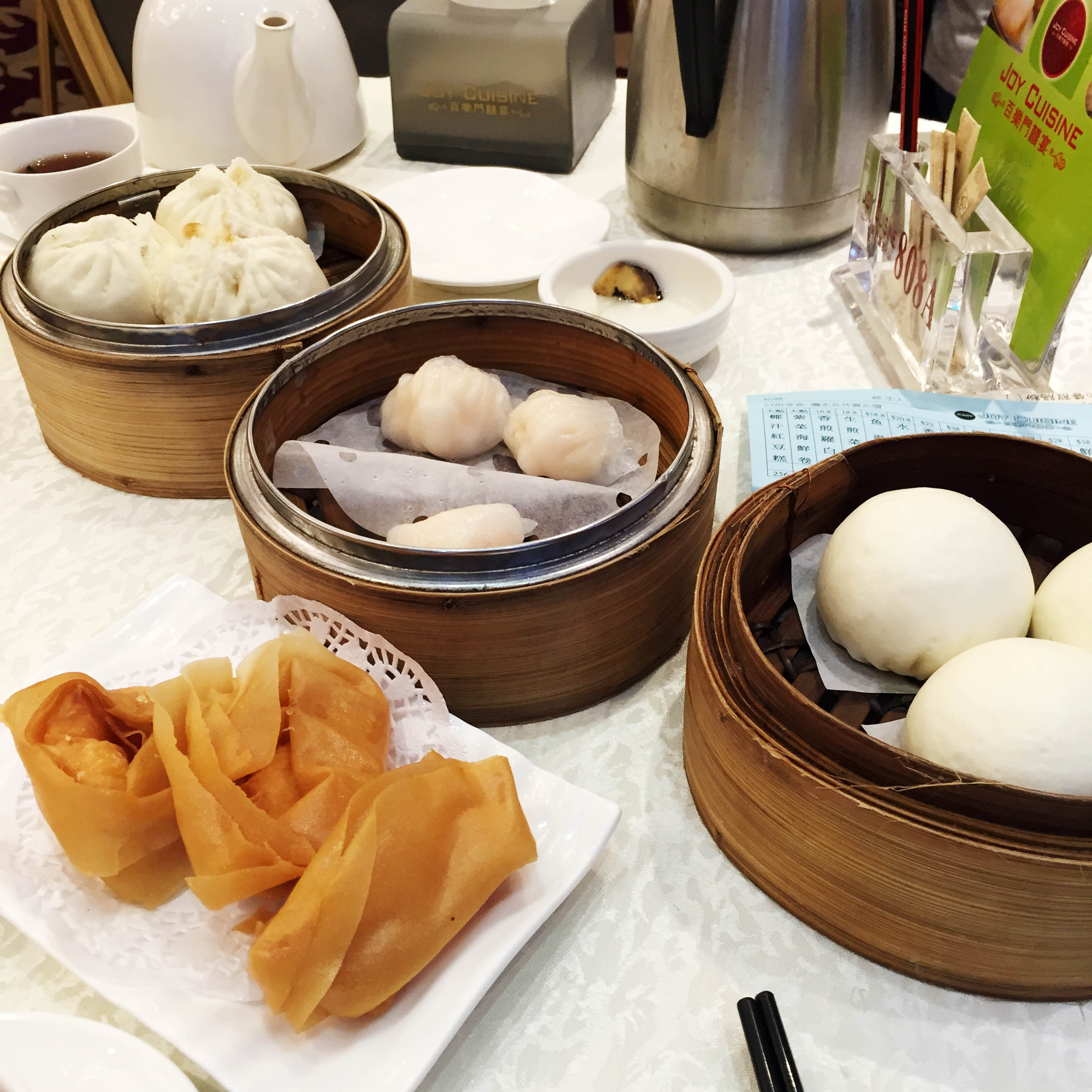 By night, do drop by Ozone at Ritz Carlton for a drink. Just so you can claim that you had a drink at the highest bar in the world! The view is spectacular but make sure that it's not cloudy or foggy that day. It's definitely something to be "on top of the world".
3. DISNEYLAND
This is one of the smallest Disneyland in the world but the happiness I get, is just the same like the rest. They don't call Disneyland the Happiest Place On Earth for no reason. There were 3 rides that were closed for repair work. Since we needed to kill time and wait for the fireworks at night, we just chill and wandered around. We even had coffee, did some shopping and went on a few rides. It was a public holiday in China and Hong Kong so there were just a lot of people in there.
Another place we are planning to visit in the future is Ocean Park. I remember being there when I was much younger but I can't recall a lot anymore. So, till next time. I'll definitely pay a visit.
Watch the short video of my adventure in Disneyland..
Subscribe to our Youtube Channel
4. SHOPPING
You can almost buy anything and everything in Hong Kong. Any brands that you can think of, you'll find it here. Price wise for leather goods, it's definitely not lower than Europe. For American brands, it's cheaper than most Asian countries. Due to high demand from the Chinese market lately, prices for branded goods has been adjusted and it isn't as low anymore. But, if you see something you like, do grab it before it's gone.
Recently, I've been hearing the rave about this cosmetic brand called Jill Stuart. It is only available in a few Asian countries such as Japan, Hong Kong, Taiwan, Thailand, China and Korea. Since they don't have it in Malaysia, I decided to buy a few things to give it a try. I bought the Airy Tint Watery CC Cream and the Mix Blush Compact. Totally fell in love with both! The CC Cream was so smooth, it melted into my skin so quickly. The Blusher is definitely something too! It added this instant natural glow on my cheek. No regrets in buying these. Some like the designs because they're so cute and quirky but I'm definitely going for their quality more than packaging.
Not forgetting this pair of sunglasses from Gentle Monster. In fact, I wanted to buy this pair of sunglasses for the longest time but I would prefer to try it on first. I couldn't find it here in Malaysia to try it and since I was walking around Harbor City, I saw this glasses shop that distribute Gentle Monster. Found the pair that I like, tried it on, fitted me like a glove and they took my money.
5. UP TO VICTORIA'S PEAK
Victoria's peak has one of the best view of Hong Kong itself. Go during dusk and stayed till the night fall. Just make sure it's not a foggy or rainy day. You'll get a spectacular view. If you want convenience, you can take a cab up the hill and take the cable car down. The road can be winding so if you're not comfortable with that, do go for the cable car option.
6. RELAX AT A SPA
After a lot of walking, your body needed some pampering. Head to the Ritz Carlton Spa for some TLC. I highly recommend it! In fact, you can spend half a day there. After a good massage, the therapist will take you to a relaxing room where tea, water and juices are served. There are fruits, cookies and nuts to munch on as well. Sit back on a lounge chair, relax with a cup of hot tea and just enjoy that beautiful view of Hong Kong. Trust me, you'll sleep like a baby at night.
7. WATCH A MOVIE
We decided to catch a movie at The Grand Cinema, which was just right below our hotel. Now you know what I mean by Ritz Carlton Hong Kong is just so convenient. When we were buying our movie tickets for Beauty & The Beast, we saw that there was an option for Standard Chartered Starsuite. We decided to splurge ourself and watch the movie at Starsuite instead. The seat was bigger so it felt like I'm sitting at my home sofa. We were also given a choice of drinks and snacks, which I picked a hot tea and popcorn. If I were slightly more hungry, I would have picked a hot dog. Yes, you get that option too. Cool huh?
After all the fun in Hong Kong, it's always hard to say goodbye. Can't wait for the next trip to Hong Kong. I hope these tips will be helpful in your plan for your next visit to Hong Kong. Remember to spoil yourself here and there. You deserve a good break.
Have you been to Hong Kong? Did you had fun?