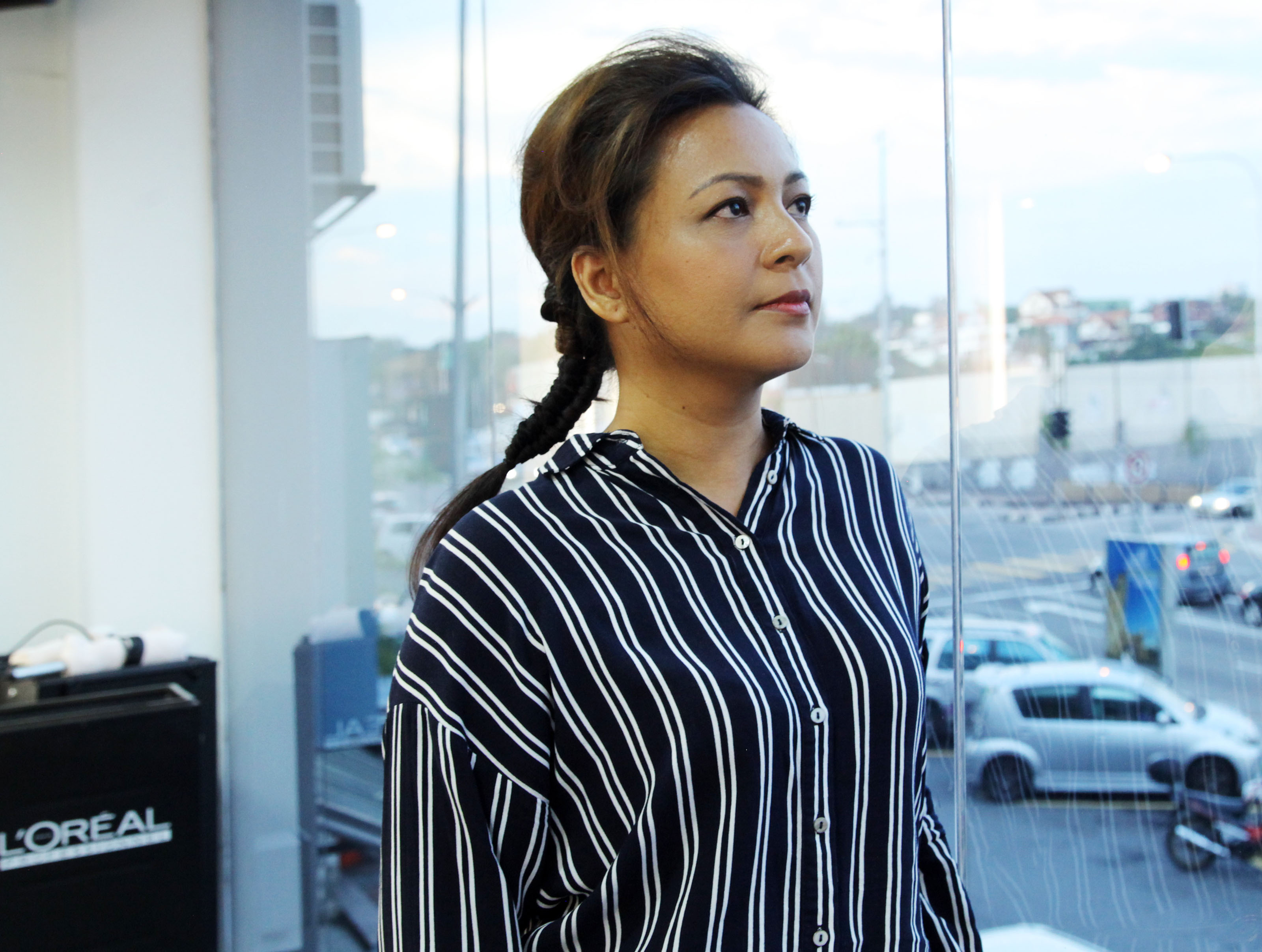 My crowning glory of all parts of me have been one of my most abandoned. That is not caring for my tresses for a long time. I use to have beautiful and long wavy hair. Until recently, taking time to care for my hair was something I neglected most. I felt that I owe my mane a good haircut at least and a professional hairdo and splurged away to a complete pampering myself with no other but Toni & Guy, Bangsar.
If you follow my blogger buddy, Yen, you would know that my motivation to be at Toni & Guy, Bangsar was solely because of her. Her beautiful stunning hair transformations are all proudly done at none other than Toni & Guy Bangsar. I told myself, if pampering myself is my ultimate goal for now, do it with the best.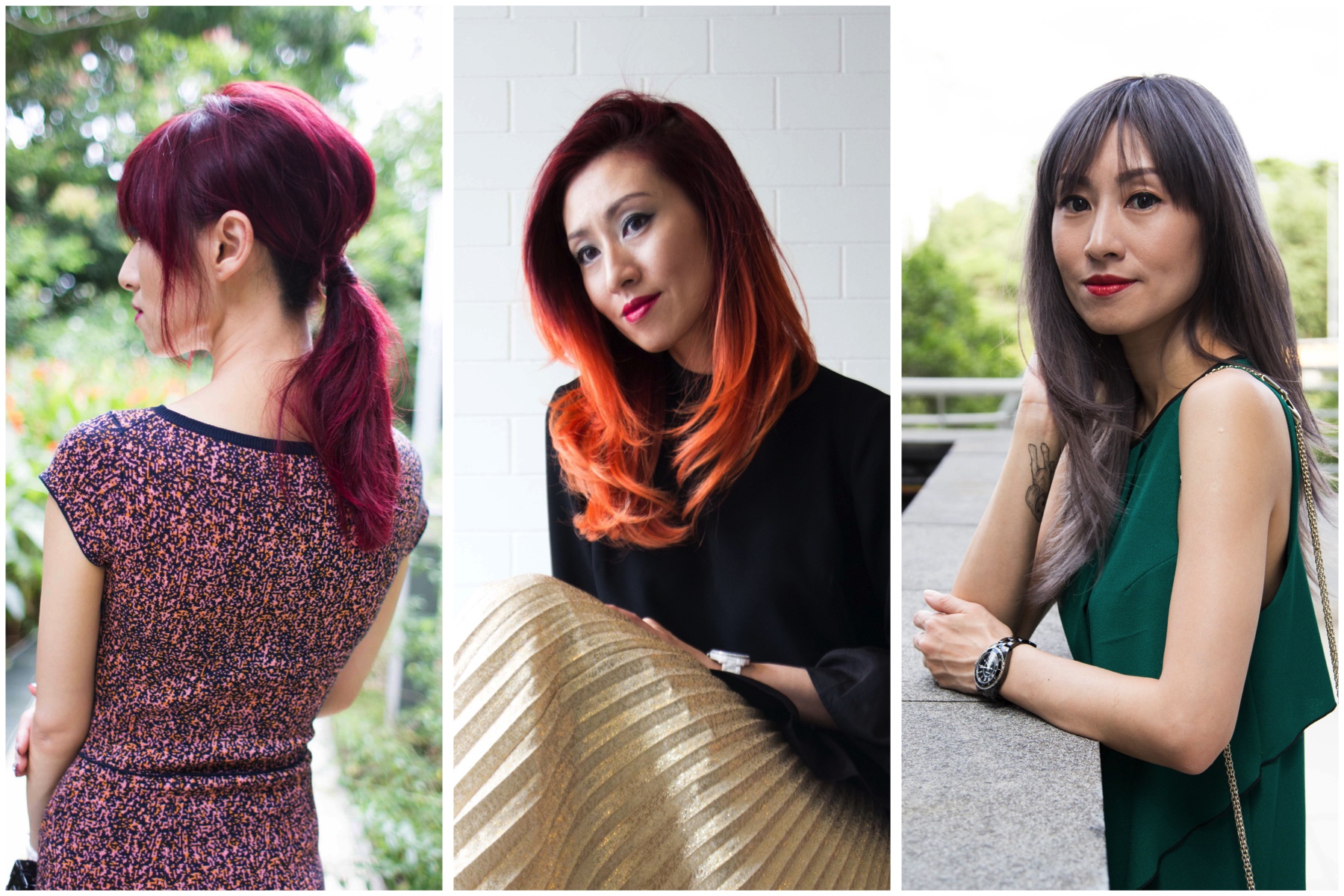 Walking into a clean, fresh and vibrant environment hair salon is needed to kick start my tired and long day. There, standing petite and almost the doppelganger of Grace Park of Hawaii 5-O, to me at least, was Joanna Tang. She explained and showed me hairstyles that would bring out the best in me. I couldn't concentrate much as I was busy admiring her well-groomed and beautiful hair with skin as tanned and exotic looking, just like Grace Park herself. First impression creates an impact on a customer.
 Joanna suggested a hair make-over for me. Coming from a professional hairstylist, I agreed to her suggestions. I believe, I'm going to look fabulous.
Let this journey to my day of pampering end with a bang! Watch my video below on "A Day of Pampering At Toni & Guy Bangsar"
STARTED WITH A WASH
After settling down, Joanna brought me to the hair wash area. For your information, I almost fell asleep during the hair wash. It was that comfortable! As I sat on my throne of the day, Joanna storied me about Toni & Guy and the products that they use for their customers. Toni & Guy mostly used Label M, L'Oreal Professional as well as Kerastasé products.
HAIRCUT
Joanna suggested my hair should get a cut. Coming from a professional hairstylist, I agreed to her suggestions. Before the cut, she used a Protein Spray for my hair. It is meant for detangling and evening out ferocity and also for UV protection. Joanna advised that a layered haircut brings about volume to a limp fine hair.
STYLING
To give volume for my hairdo, Joanna used Label M Volume Mousse and Label M Hairspray. Since I mentioned that I'll be heading out for dinner with my kids after the pampering session, Joanna suggested a "Modern Mom" look for me. We agreed to a Textured Rope Braid based on Toni & Guy Fashion Fix. I slowly see the transformation and I couldn't believe it that there's so much I can do with my hair! This is a very edgy hairdo on my level and which I'm glad Yen & Joanna suggested to give it a try. It will not be my everyday go-to hair style but once in a while, attending parties or even date nights with my kids wouldn't be a bad idea.
This is my first time being here and I am definitely coming here again. I had a hair make-over done by a professional who is as charming and knowledgeable and knows about everything anyone could ask about hair. Joanna understood my needs and dealt with my hair texture so comfortably. Credit goes to Yen, firstly for recommending me to Toni & Guy Bangsar and the talented staff especially Joanna Tang for a tremendous, most glamourous hair make-over.
For online appointment booking, please visit www.toniandguy.com.my or you can call for an appointment at 603 2288 1988.
Address: 58-1, Jalan Maarof, Bangsar Baru, 59000 Kuala Lumpur, Wilayah Persekutuan Kuala Lumpur, Malaysia

Do use the code "STILETTOESDIVA" on your next visit to Toni & Guy Bangsar for a pampering session. You'll definitely be in for a great deal!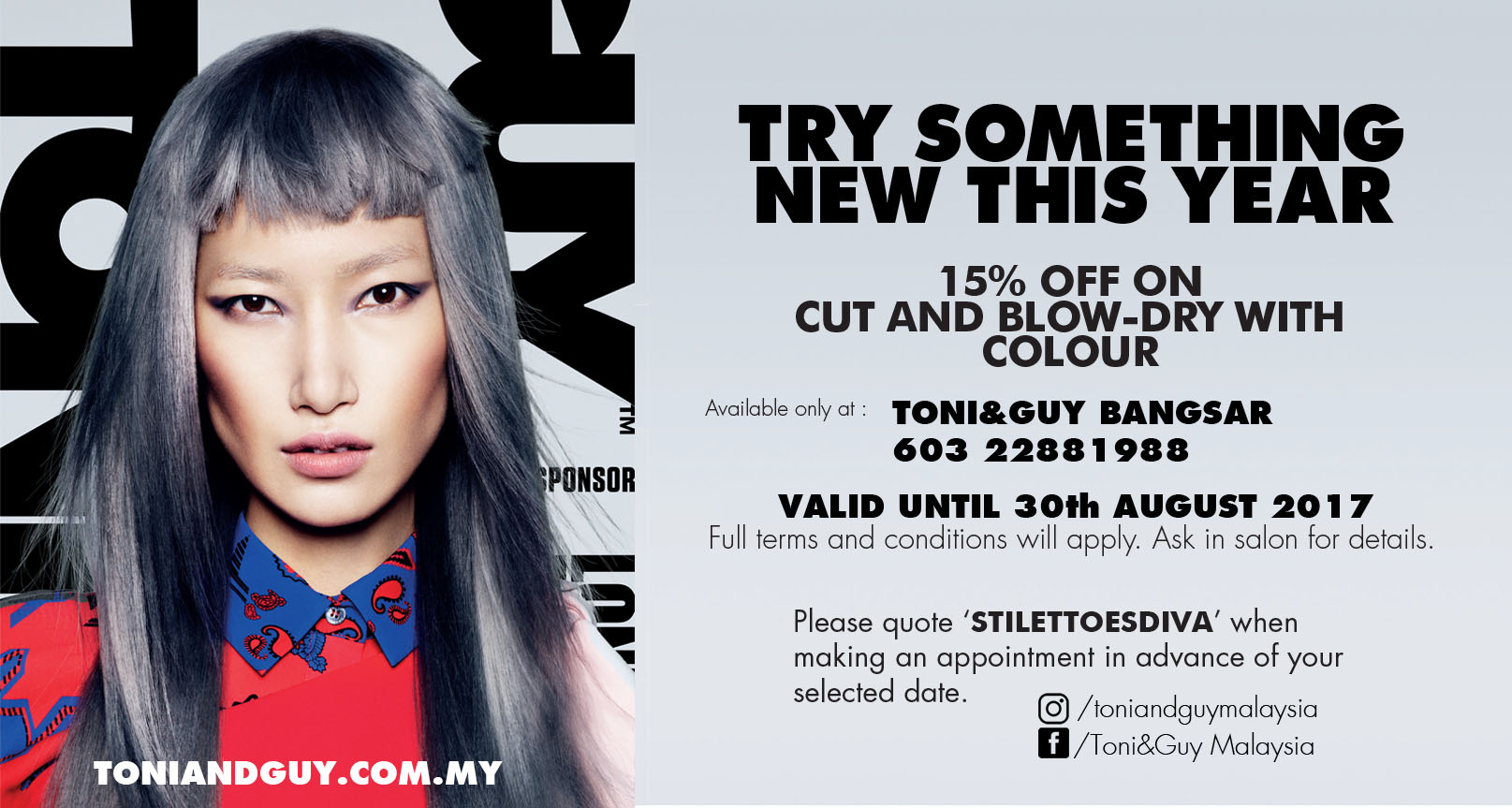 Thank you all for following me on my Day Of Pampering. I definitely had a fabulous time!
*Pictures taken in collaboration with Toni & Guy Bangsar otherwise stated. Reviews and opinion are my own.