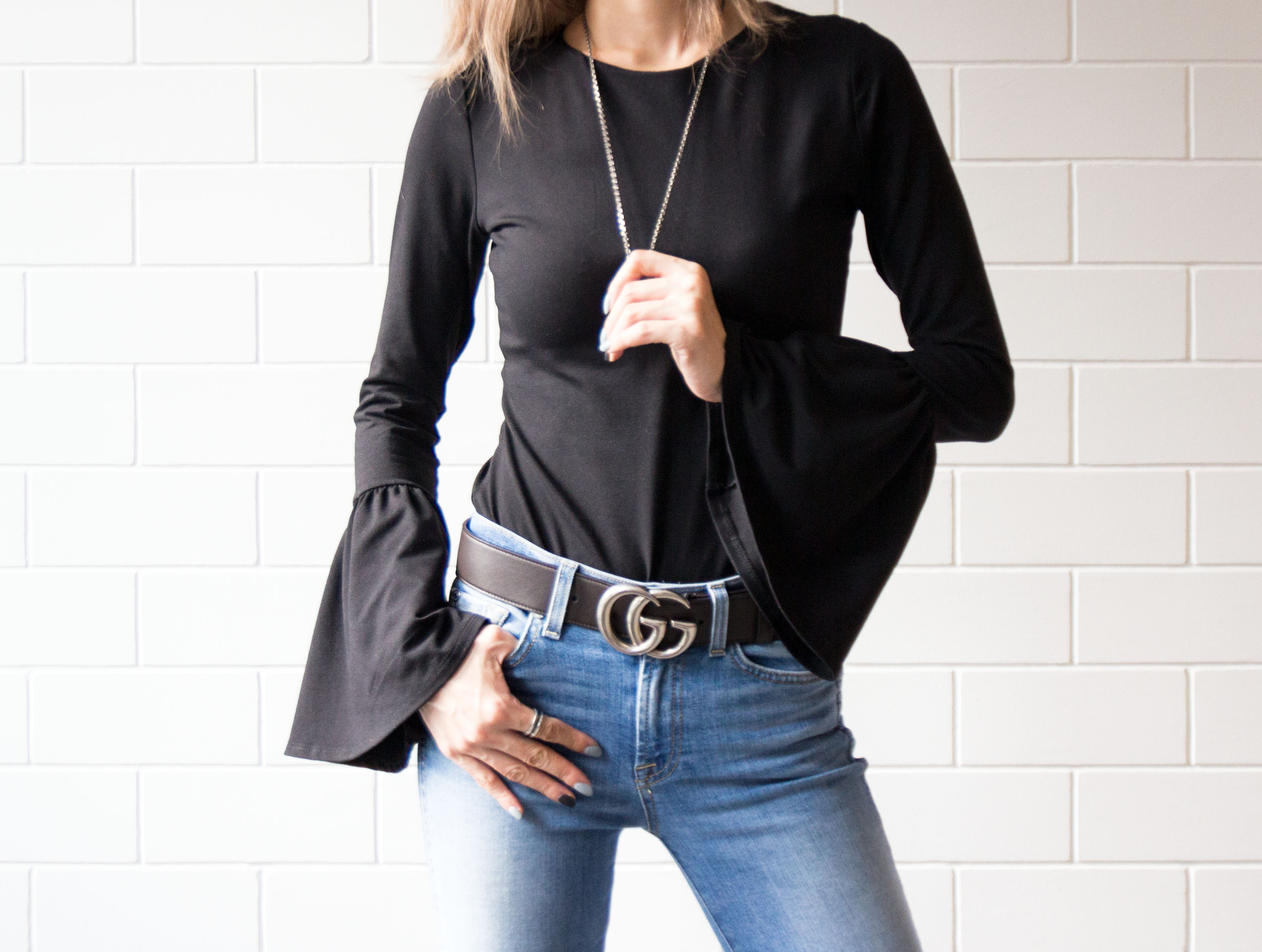 When I first saw these drama on the sleeves, I thought they're gorgeous! The sleeves make a basic top looked outstanding and dramatic. What a great item to wear for the weekends especially to  go out with friends for coffee. Or even just for date nights.
Last Saturday, I headed out to purchase some Dior makeup at the mall and decided on these items for my outfit of the day. I have this dramatic sleeves to go with basics. This bell-sleeve top is from Susana Monaco. The material's stretchable and it doesn't crinkled as easily. I absolutely love how it is such a versatile top. I can match it with a pair or jeans, midi or maxi skirts and even with an overall. This time around I paired it with a pair of cropped bootcut jeans from 7 For All Mankind, Gucci Princetown shearling loafers and a denim Boy Chanel.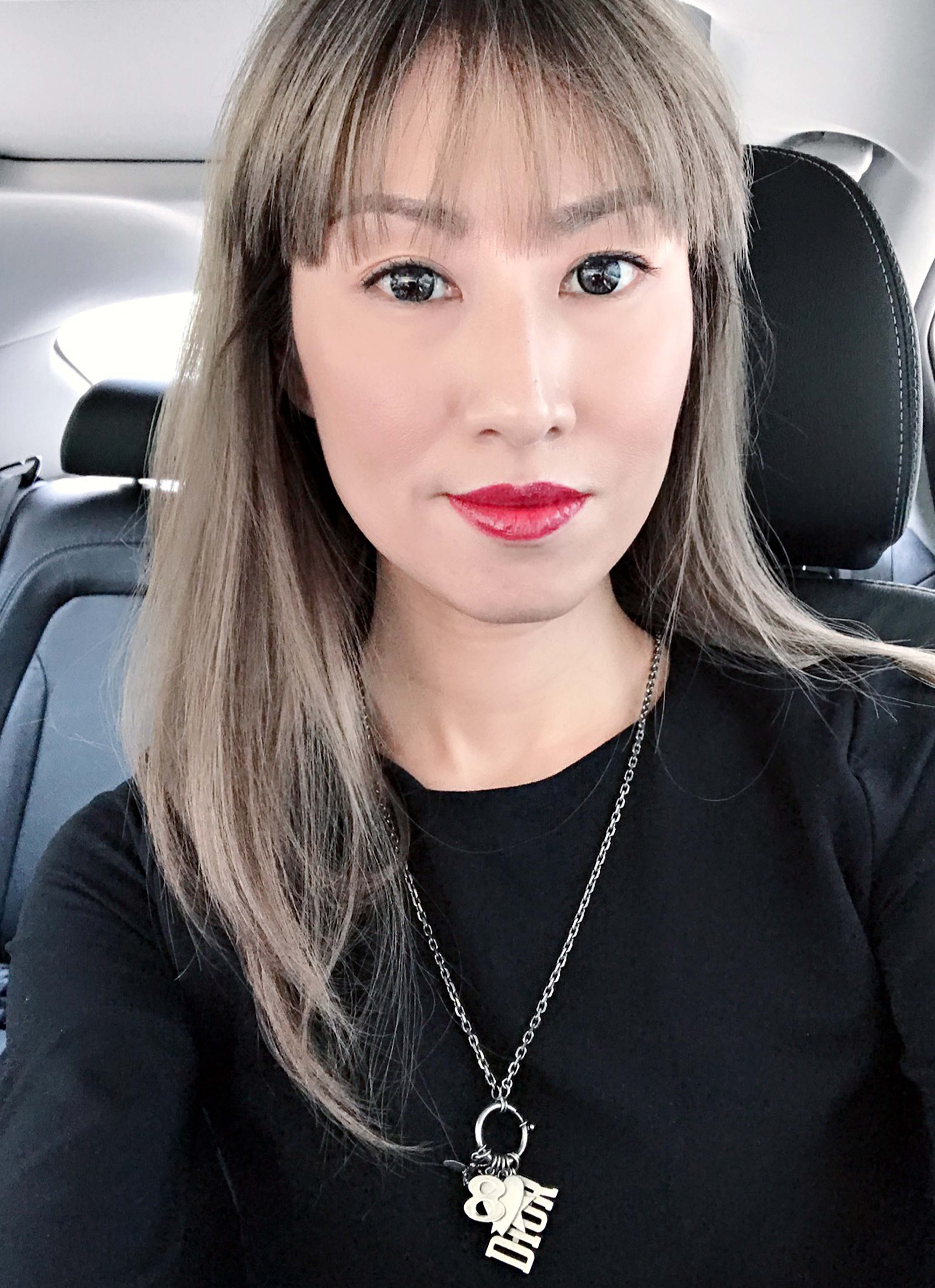 As for makeup, I tried to keep everything as natural as possible except for the lips. I wanted a more dramatic lip color. Hence, I went ahead to wear and purchased the Dior Addict Lacquer Stick in Deep Flower. By the way, I also purchased a Diorskin Forever Perfect Cushion. This is the first time I'm trying the Diorskin Cushion Foundation on and I really liked the texture. The finishing is lighter comparing to a foundation but matte enough where it didn't make my skin too shiny on the T-zone.
I think cushion foundations are most popular in Asia but not so in the western part of the world. If you're in Asia for a visit, pick a cushion foundation and give it a try. You'll love it! It's perfect for everyday use. It makes touching-up a breeze in the afternoon and also great to travel with. The only downside is that, it dry-off pretty fast. I used it every single day and had to refill it after 4 months. Also, it isn't meant to be for full-coverage. You might need some concealers for scars and marks if you want to hide those.
Last but not least, I wish you have a great start of the week and do keep in mind that when wearing dramatic sleeves, try to keep everything else simple. I hope you'll love this dramatic sleeves just as much as I do.
Is dramatic sleeves in your spring favorite list?