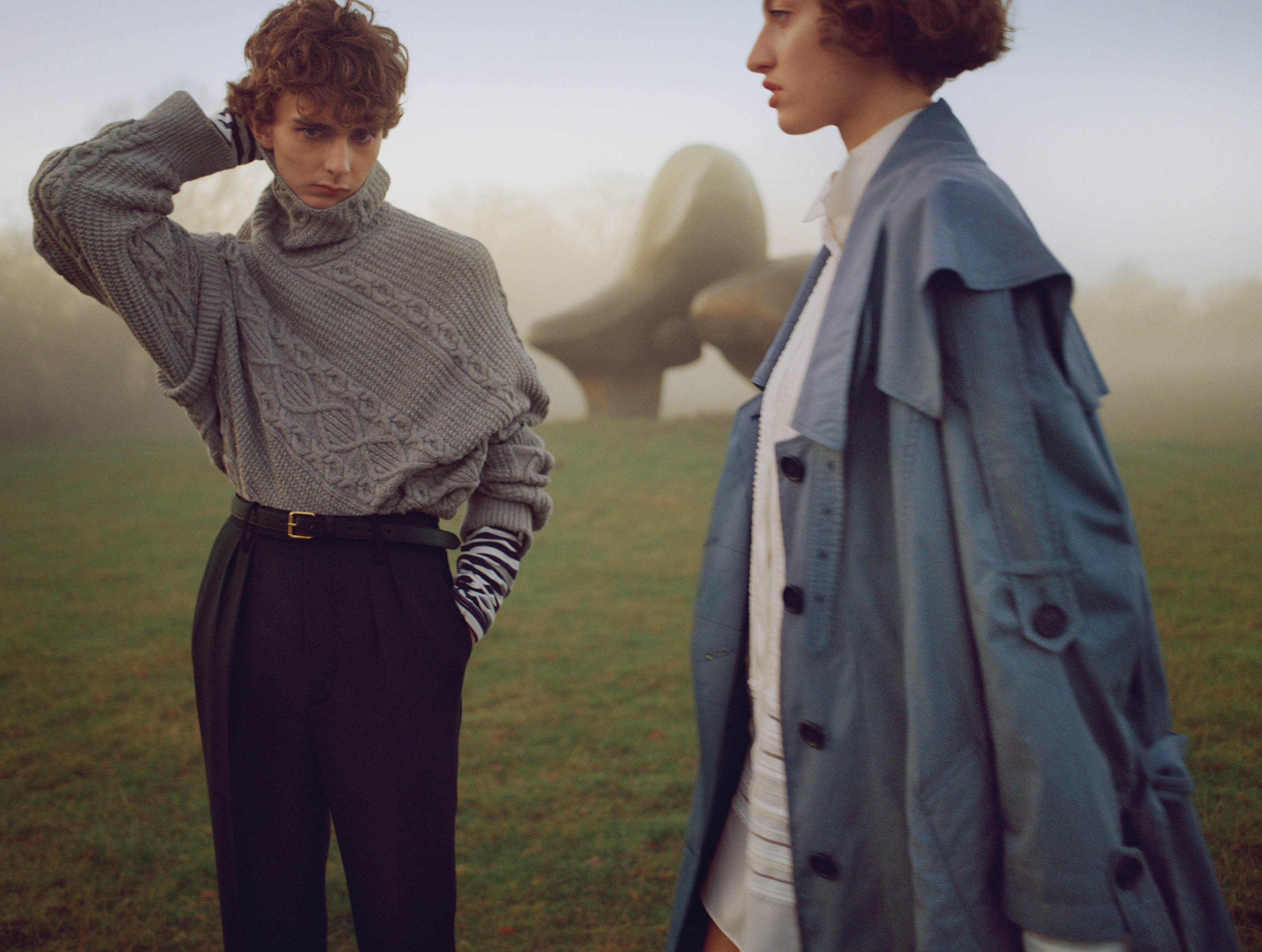 Burberry just revealed two looks from its upcoming collection in a new campaign shot on location at Henry Moore Studios & Gardens, Hertfordshire. Above, Tom and Amber are wearing the two looks that is available for pre-order starting today. The February 2017 collection will be unveiled as part of the brand's second straight-to-consumer show, following which the collection will be available to purchase immediately.
Burberry announces the return of Makers House in collaboration with the Henry Moore Foundation
"I have been fascinated by the great British sculptor Henry Moore for as long as I can remember – his work has always had a powerful influence on me. Looking at, and thinking about, his work set up a series of conversations as we began working on our latest collection. The result is an incredibly enriching collaboration with his Foundation which has extended well beyond our show, and into an extraordinary exhibition of his work and process at Makers House." –Christopher Bailey, Burberry Chief Creative and Chief Executive Officer
The show will start at 730pm London time, 20th February 2017 (330am Malaysia time, 21st February). I can understand that it's going to be quite late for us Malaysians to watch the livestream. Don't you worry if you missed it. Just click "play" on the video below and watch the show when you are up the next morning.
After the show, Burberry's February 2017 collection will be displayed at The Makers House. If you happen to be in London during the Fashion Week, you can visit The Makers House at 1 Manette Street, in the heart of London's Soho, which will open during the following times:
21 February: 12pm–9pm
22–27 February: 10am–9pm
Enjoy the show!
*Thank you Burberry for the opportunity to collaborate.