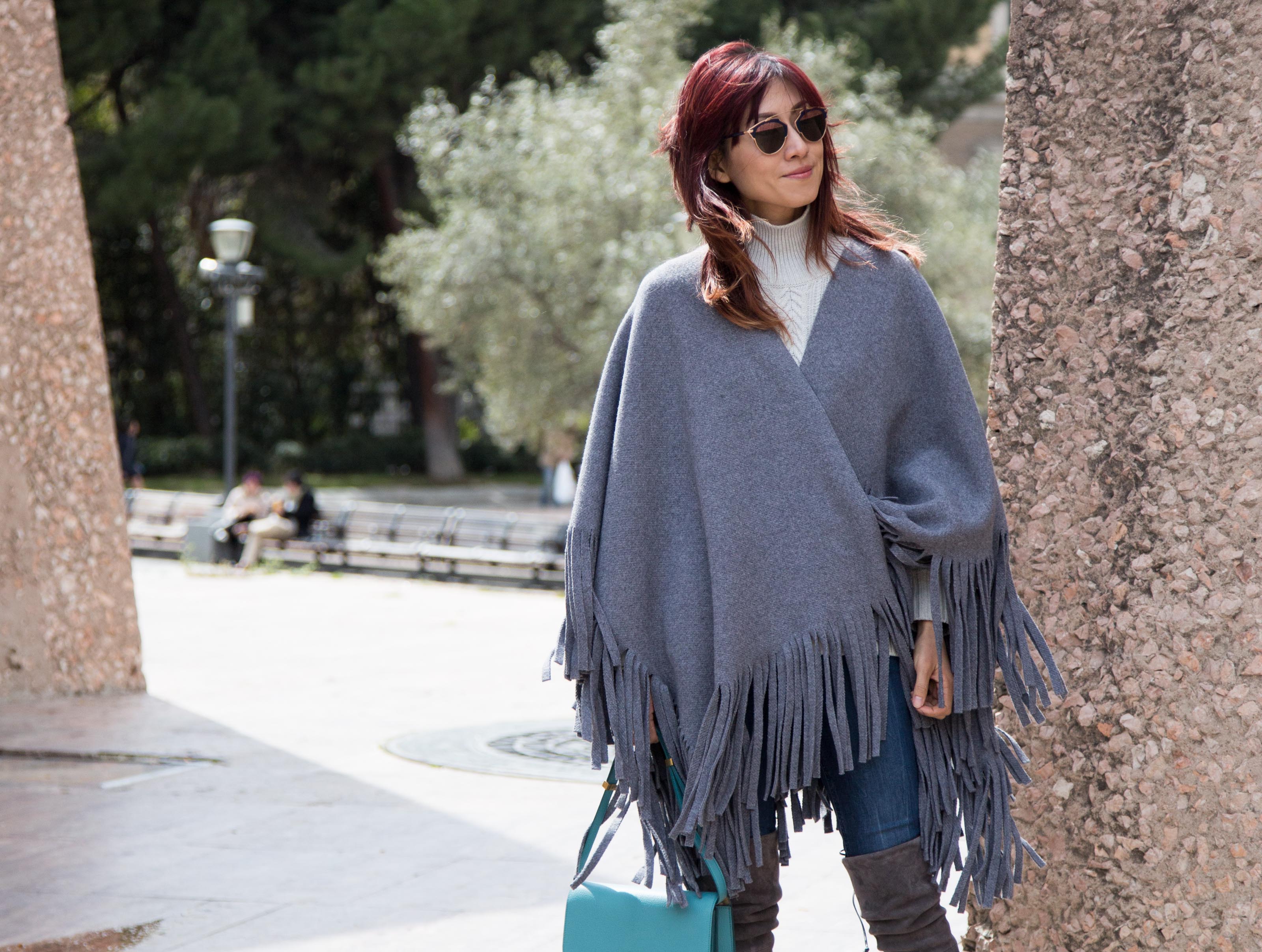 It was Spring when I visited Madrid earlier this year in March. It was definitely a while ago. Where did the time go? In my opinion, spring and fall are the best time travel. There's not much crowd and the sceneries at a 4 season country is just beautiful.
On fashion, spring and fall are not extremely cold and I can wear thinner layer jackets and ponchos. Just like this one from Burberry. I bought this Burberry poncho when I stopped by London before heading to Madrid. The quality is great and I love the design. I believe they don't have this style anymore but there is something quite similar to this here. Burberry made some beautiful trench coats too and if you scroll all the way down, you can watch a video of "The Tale of Thomas Burberry". This year, Burberry celebrate his 160th year! A journey worth celebrating.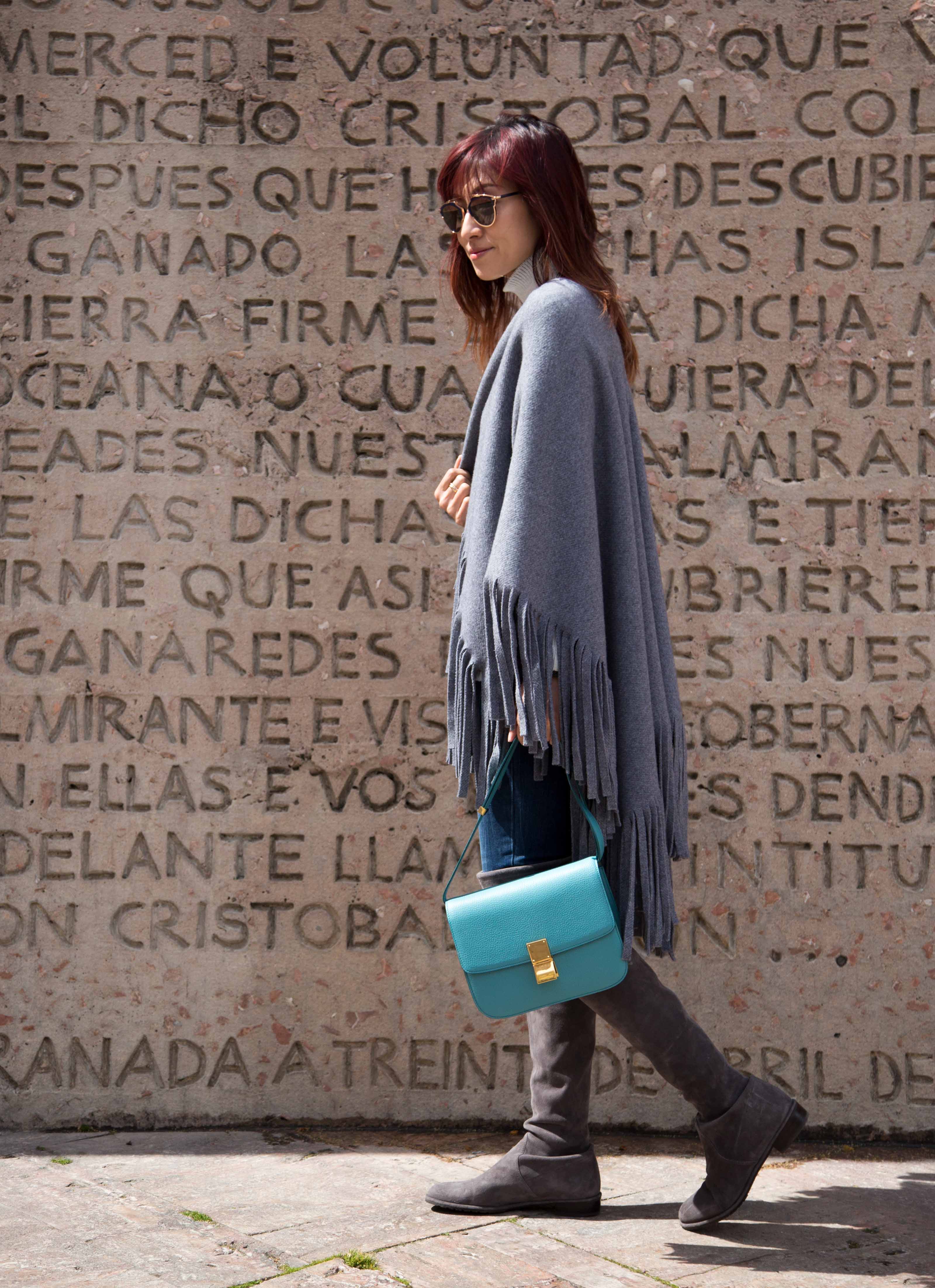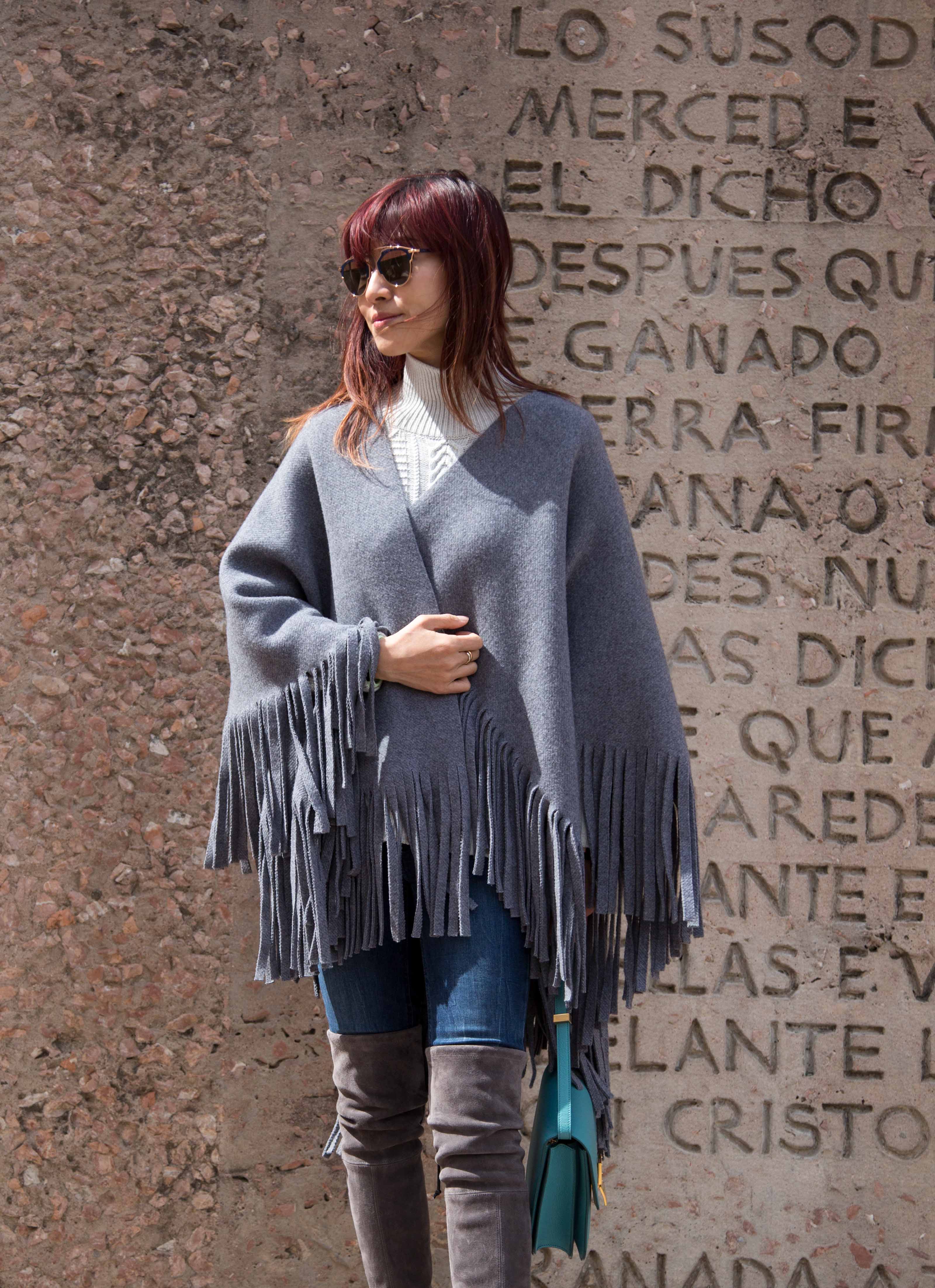 Ponchos are great when you're on a coffee run or just sit at the patio for hours with it wrapped around you.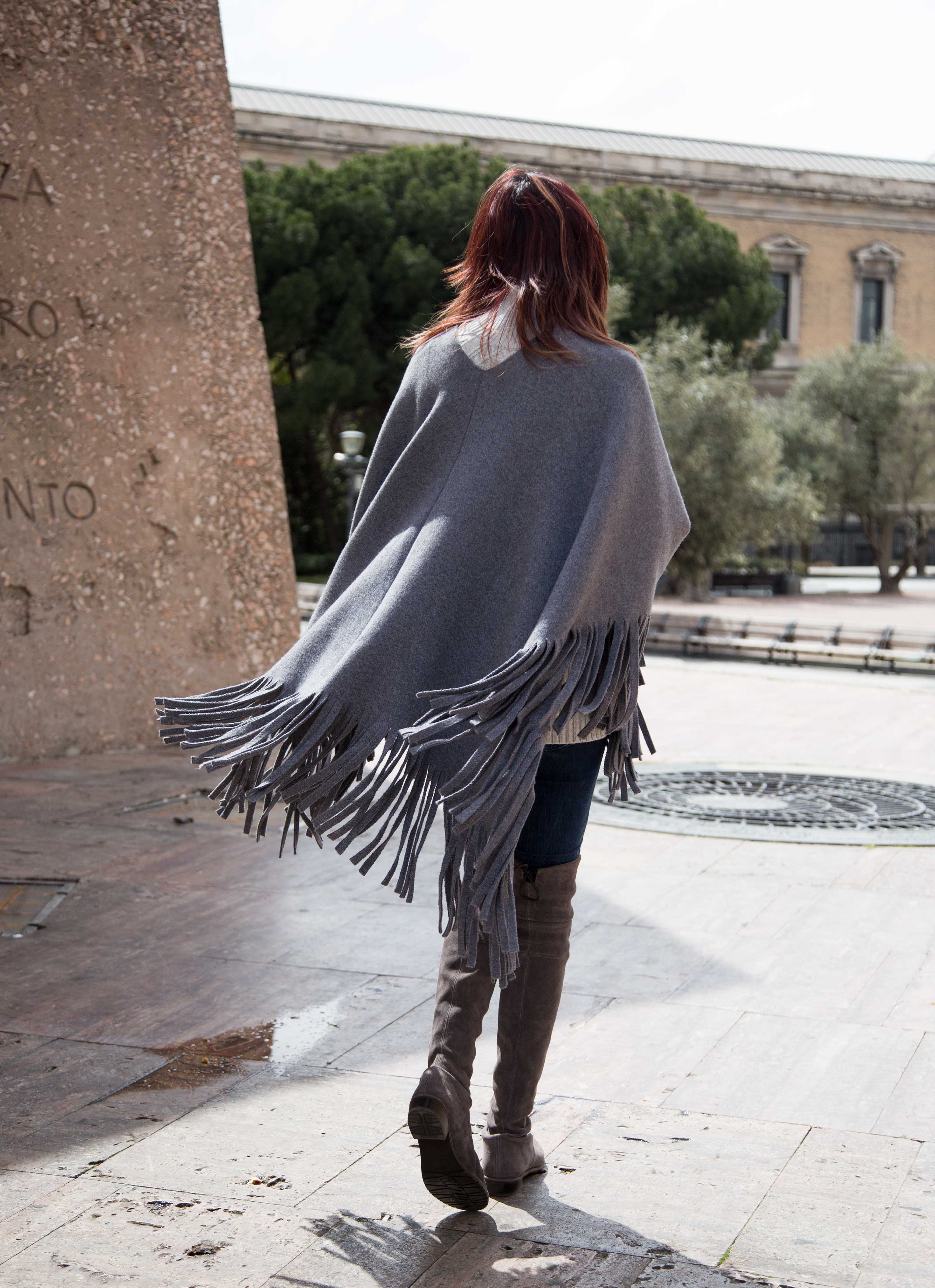 Madrid is the 2nd city I've been to in Spain. The first was Barcelona and I love that city! If you would to ask me which one I like most, I must say, they're both very different in terms of culture and style. I will share what I love about Madrid soon. Have you been to Madrid?
Here's the video of "The Tale of Thomas Burberry". Enjoy!
Video © Courtesy of Burberry