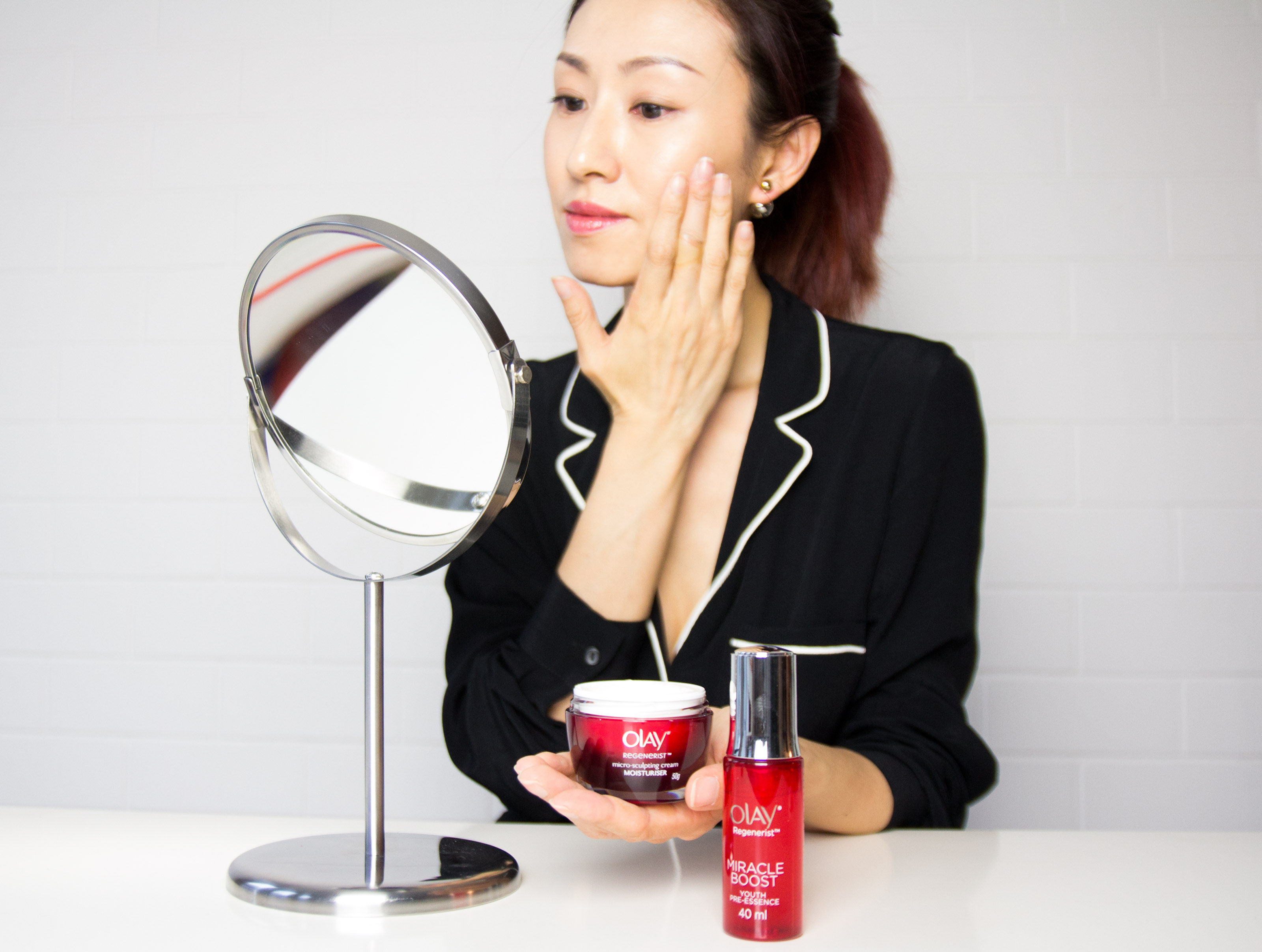 Everyone age and that's a fact of life. To some, they embraced their age, but to some (like me), it is not easy to accept it. To be honest, I've been battling with myself to accept the aging process for quite some time. Well, I've come to terms that aging is a fact of life. Although some may embrace the signs of time, to me, age is nothing, but a number. I believe I've found the perfect skin care partner to keep me looking and feeling young. Now, I don't necessarily have to look my age anymore.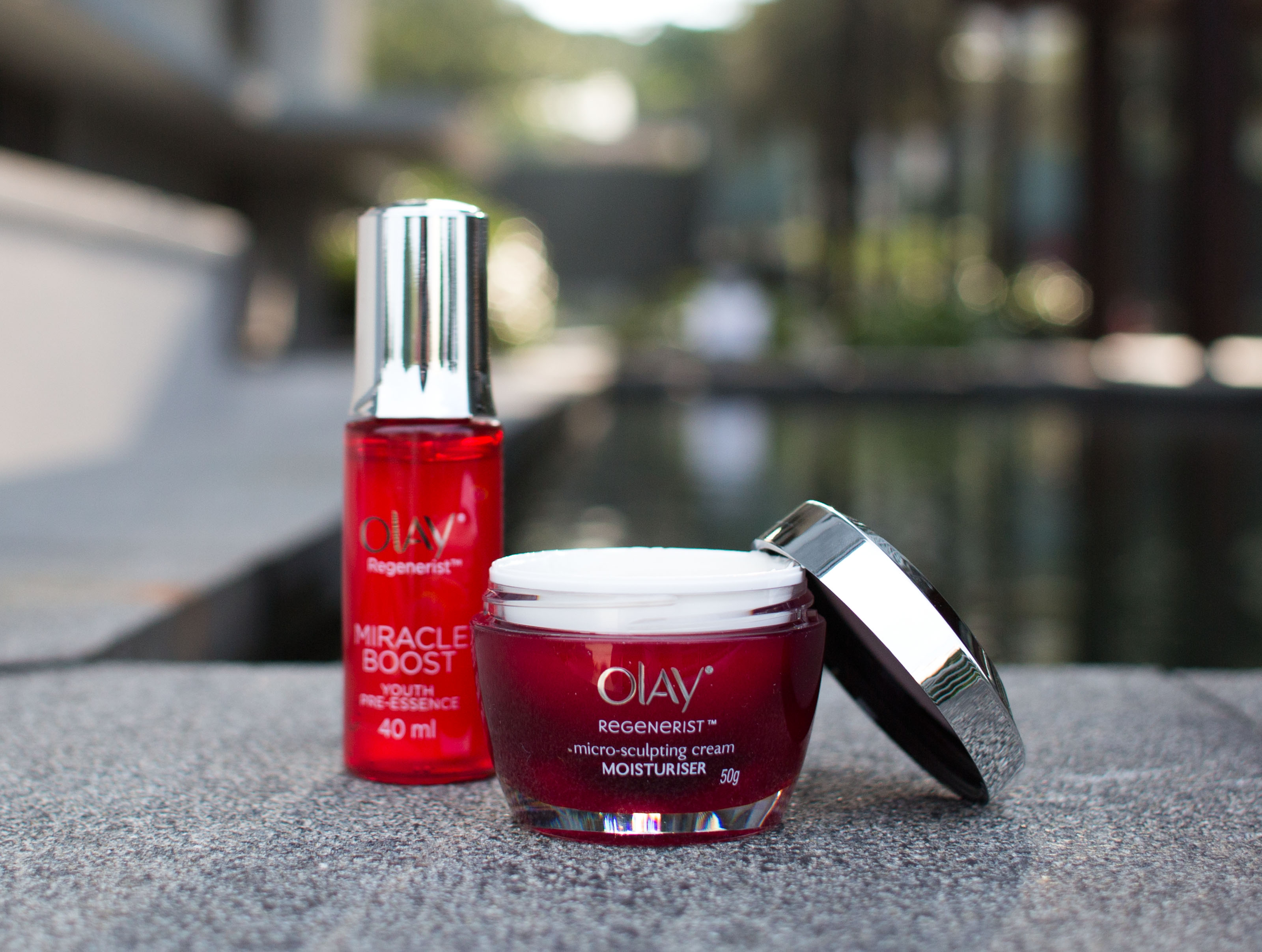 Olay has been around for generations, but has maintained constant innovation to suit our skin needs in these modern times. Olay isn't just another mom brand, but it's a brand scientifically perfected for me. These days, I'm using Olay Regenerist Miracle Boost Youth Pre-Essence and Regenerist Micro-Sculpting Cream. Well, I did some research on this range and here are some detail explainations about the products:
With the new #MiracleDuo, you get a lot more than just an anti-aging or anti-wrinkle cream; it helps plump your surface cell for a dramatic transformation without the need for fillers.
Olay Regenerist Miracle Boost Youth Pre-Essence actively assist the Micro-Sculpting Cream to penetrate better, providing 2x more anti-aging active penetration.
Both Olay Regenrist Miracle Boost Youth Pre-Essence and Micro-Sculpting Cream contains Niacinamide (Vitamin B3), Olive extract, Amino Peptides, Dill Seeds Extract and Hyaluronic Acid.
Combining these products will help you race against time by the renewal of skin cells and to enhance the skin's elasticity, resulting in a younger, bouncy and healthier looking skin.
HOW TO USE THEM
After cleansing your face, apply Olay Regenerist Miracle Boost Youth Pre-Essence on your forehead, cheeks, chin and neck. With its unique auto-dropper dispenser, you will get the right amount in a single use. On top of the Olay Regenerist Miracle Boost Youth Pre-Essesnce, apply an ample mount of Olay Regenerist Micro-Sculpting Day Cream.
MY REVIEW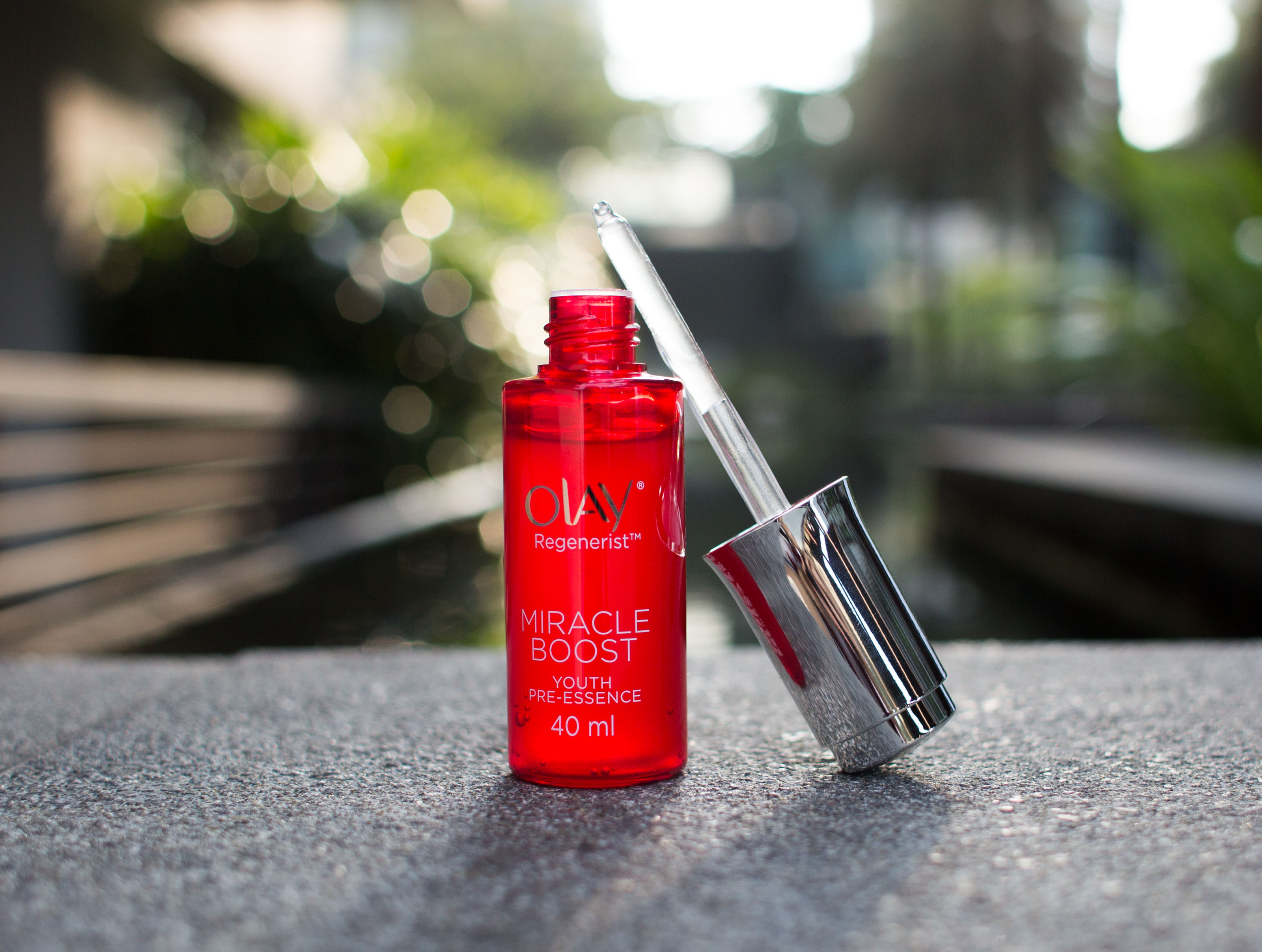 Regenerist Miracle Boost Youth Pre-Essence:
Since this product contains Niacinamide and Amino peptides, they are well known to help with anti-aging and acceptable to all skin type. The texture does absorbed into my skin swiftly. Comparing to the high-end serums, this one is definitely at a consumer-friendly price. This serum is supposed to be combined with the Micro-Sculpting Cream in order to boost renewal of surface cells and provide 2x more anti-aging active penetration into skin.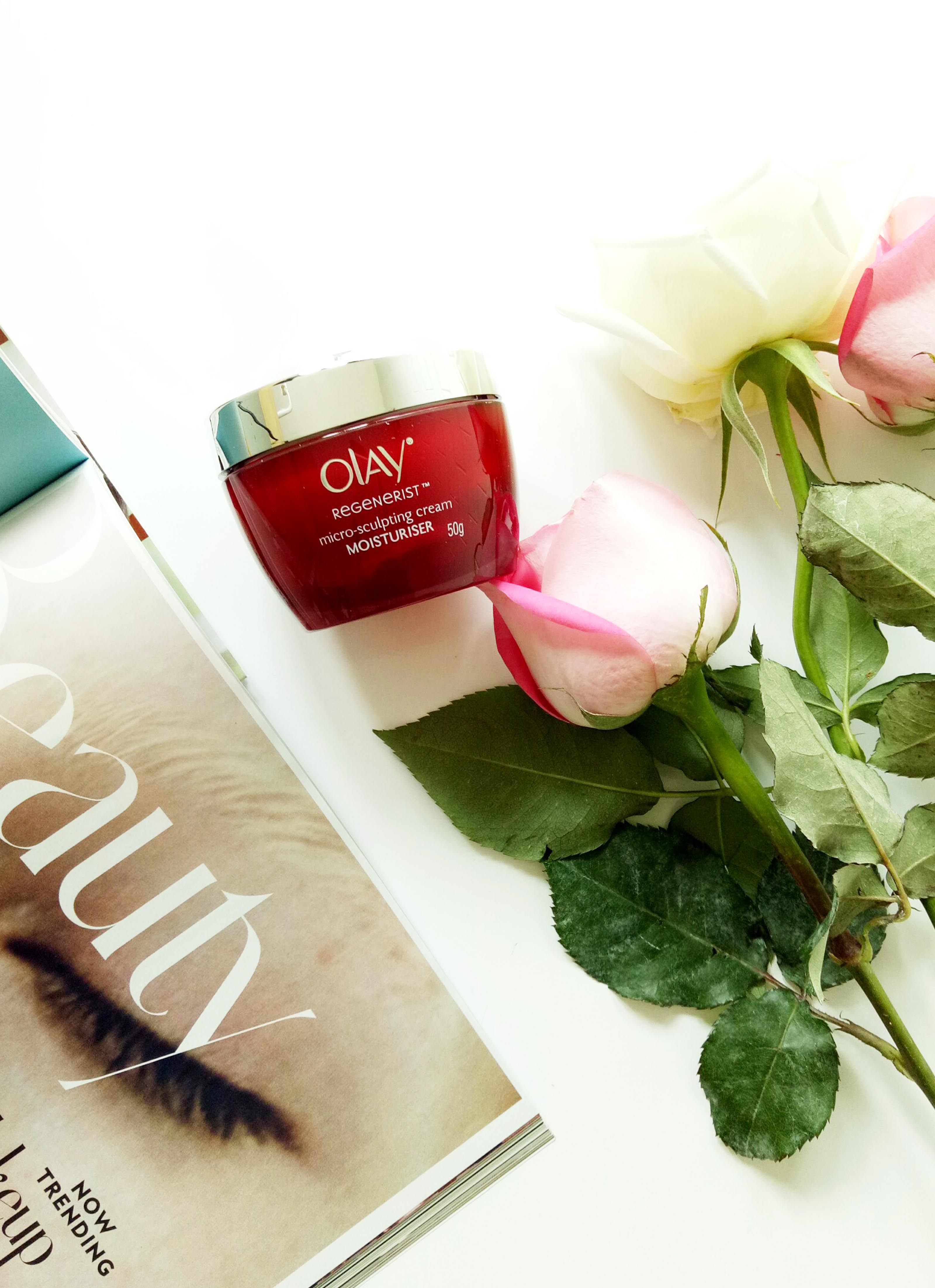 Regenerist Micro-Sculpting Cream
After a month of using the Miracle Duo, the texture of my skin is smoother and hydrated. The dehydration lines have also been reduced. For now, it didn't reduce the years of wrinkles, but I believe that if I continue using it, I'll be able to slow down the aging process. The only thing I wish is that this cream contains SPF as well. That will make my weekends skincare routine much easier, as I could just skip the step of applying sunblock.
Since we are talking about slowing down the process of aging, here are also 5 other things you can adopt to look good even when you're aging:
Facial – While using the right skincare is important, going for facial at least once a month can contribute to looking good too. I've been going for facials since my early 20s. The facial specialist told me that my skin has improved tremendously year after year. My skin is firmer and the surface of my skin is a lot smoother as well.
Travel – Traveling makes people happy. Don't you think? You just kick back, relax and enjoy the scenery and do not think about work! Having a stress-free lifestyle occasionally can contribute to a healthier you.
Exercise and eat healthy – Exercise, cut down on smoking (if you're a smoker) and eat your vitamins daily. Incorporate healthier food intake in your daily life will make a huge difference. It'll contribute to good skin, as well as great stamina.
Positive friends – You have a choice. I choose the people to have in my life. The positive vibes are so important. Be with people who are positive, it'll help you to stay positive and continue to share your positivity with others.
Visit your hairdresser more often – Don't fret with grey hair. To be honest, I've a lot. Do I have the time to pluck them? Hell no! I would make it a point to visit my hairdresser once a month. He's the expert and he sure knows how to make my hair look good to compliment my looks.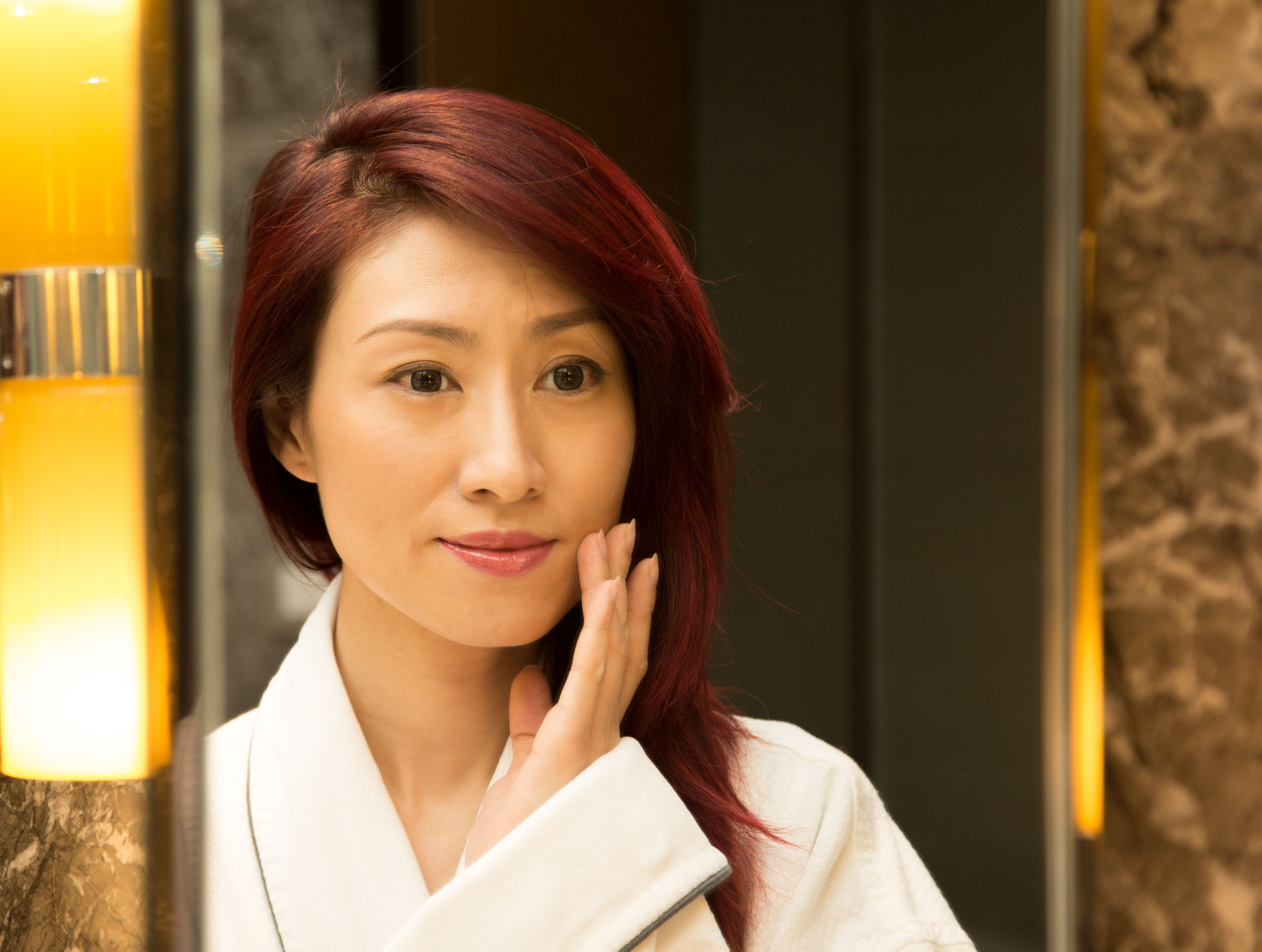 #OlayMalaysia believe that the most important woman to impress is the one in the mirror, which I absolutely agree too.