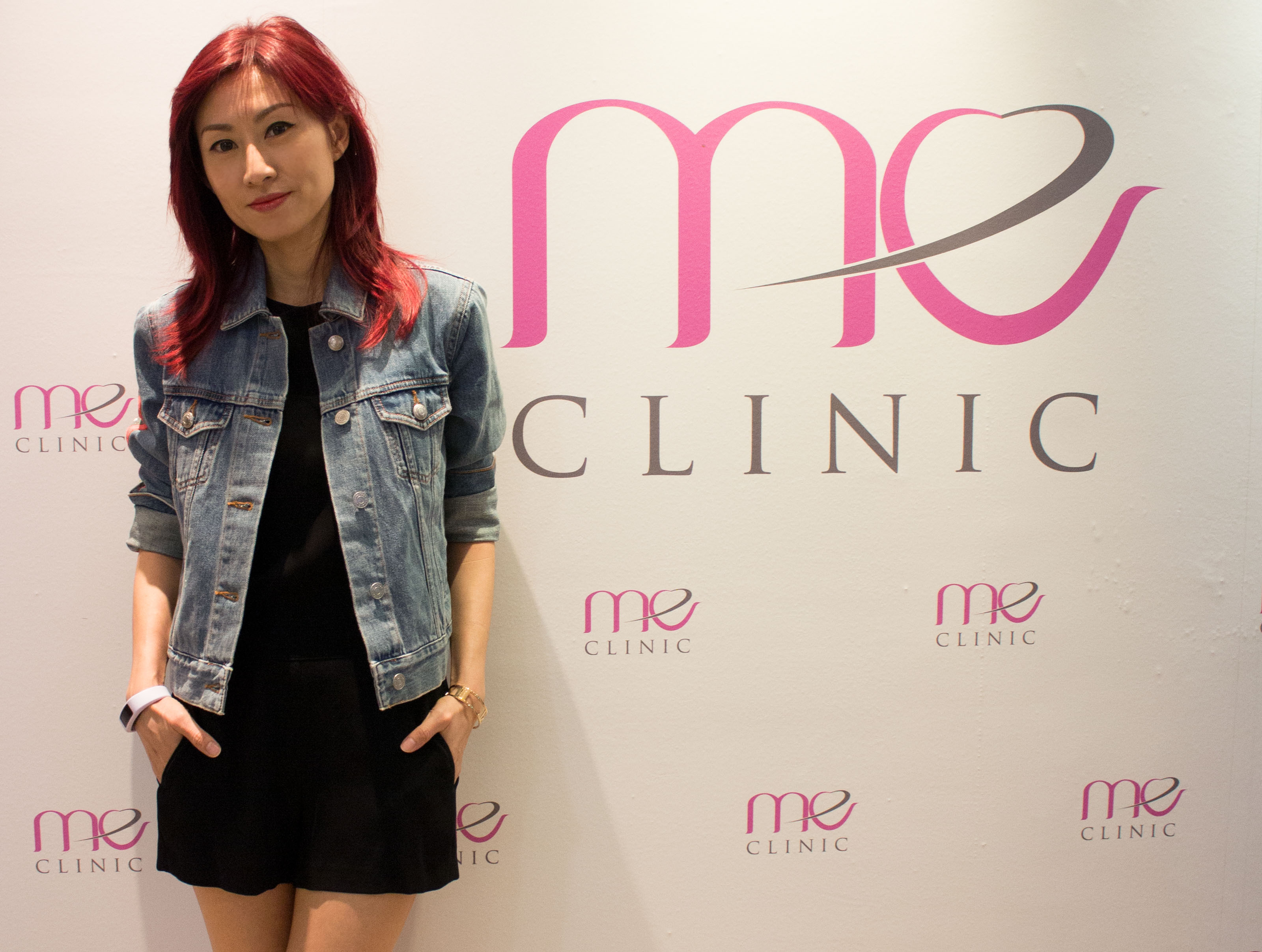 7 months ago, I did my research to do laser treatments and blogged about it here. I did 6 laser treatments in 7 months and fast forward to now, I'm one happy customer. When I started my treatments, many asked if I'm sure with Me Aesthetic Clinic. Some also said I'm adventurous to even try laser treatments. Well, if you see my picture below, who's the one laughing now?
Me Aesthetic Clinic have 2 types of laser treatments. Elsa Bright Laser Treatment is one and the other is CO2 Laser Treatment. Dr. David introduced Elsa Bright Laser Treatment to me at that time because it was more suitable for my skin. My skin concern has always been enlarge pores, pigmentation and acne scars. After 6 treatments, my pores has been minimised. The huge pigmentation on my left cheek is gone and the acne scars especially on my chin area have lightened and some are gone too. I will share the differences between these 2 treatments below:
ELSA BRIGHT LASER TREATMENT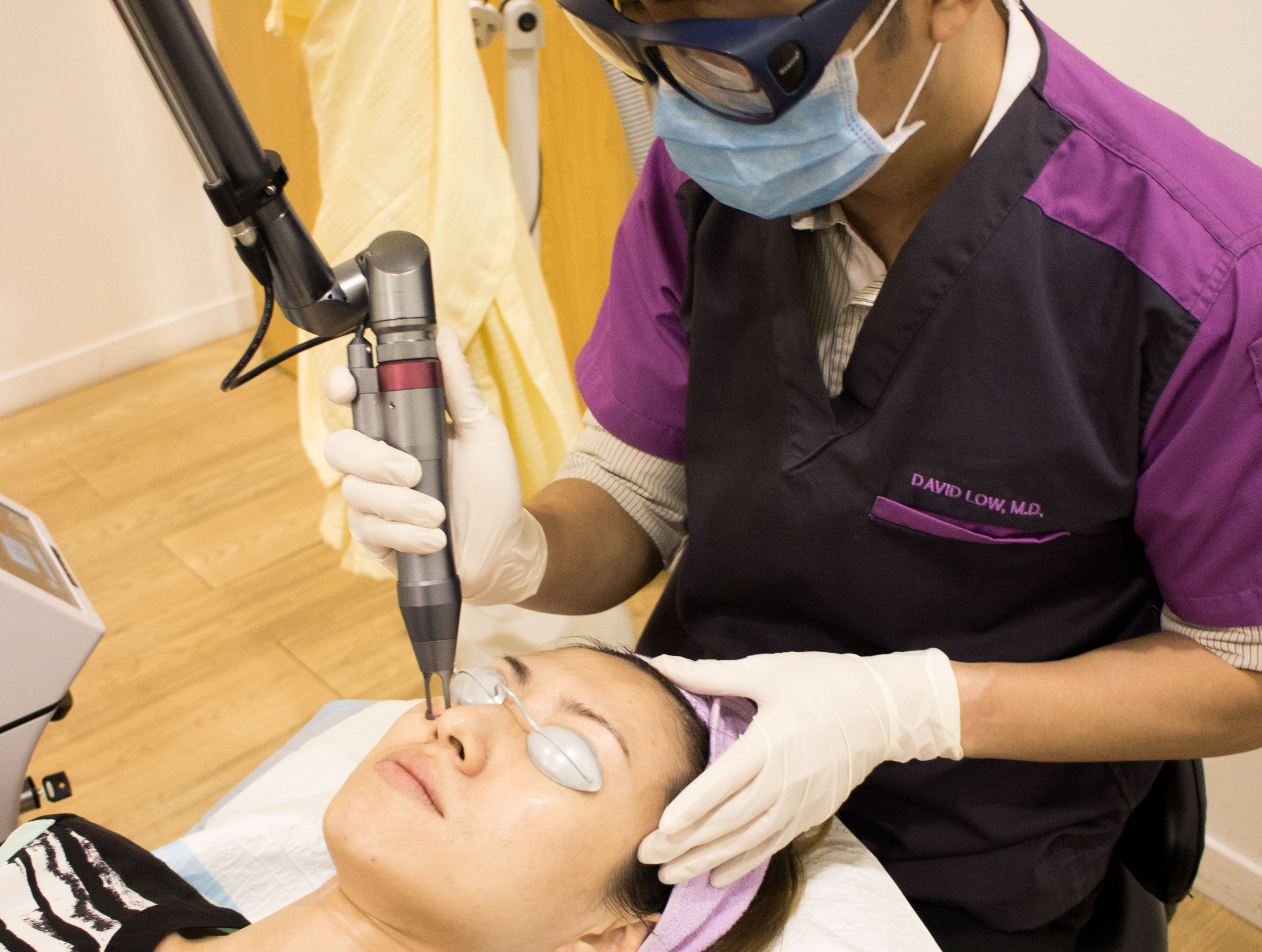 Help to minimize pores, even out skin tone, lighten and remove scars, lighten and remove pigmentation.
Fasten the process of skin cell to regenerate and renew itself
Treatment takes about 45 minutes to 1 hour in total
Post-laser treatment with a soothing mask will be applied on the skin
Makeup can be applied after the post-laser treatment. There is no down time
No changes of skincare needed.
Sunblock is a must every morning! DO NOT use whitening or lightening products on the skin for a week.
CO2 LASER TREATMENT
Help to improves the skin appearance. Especially those with deep acne scarring and acne problem
Stimulates new skin cells to re-surface to the top layer of the skin
Reduces formation of blackheads and whiteheads
This treatment requires some down time. Patients undergo this treatment will see experience a pink-ish color skin after laser. In 2-3 days, the surface of your skin will start to dry-off and become dead skin cells. By the 5th day, your skin will be back to normal
Sunblock is also a must every morning and do avoid whitening and lightening products for a week
After a week, your skin will absorb the skin care very quickly and your skin will be so soft and supple
If you are unsure which treatment is best for you, do make an appointment and drop by Me Aesthetic Clinic to get a consultation. I would definitely recommend Me Aesthetic Clinic to anyone that has skin issues and needed reliable treatments. Their current promotion for Elsa Bright Laser Treatment is FREE 5 Treatments when you Buy 5 Treatments.
For more information on ME Aesthetic Clinic:
Website: http://www.meclinic.com.my
Facebook: http://www.facebook.com/meclinic
Instagram: http://www.instagram.com/meclinictimessquare
Contact: +603 2143 3866 // +60 18 222 8122
Address: LG-18 Lower Ground Floor, Berjaya Times Square.