While some of us might not wake up looking gorgeous and like a natural beauty, one can still achieve that by putting in a little effort. That is what this workshop is all about. Kenny from Makeup Miracle taught me how to glam up and look au natural with  simple ways. Let me bring you through what happened on that very Sunday.
There were 3 reminders Kenny gave us before the workshop – Bring a pen to take note, bring your own cosmetics and brushes and come with NO MAKEUP. It was so hard for me to walk out of my house without it. I'm glad the workshop is a small one with only 10 ladies. It was totally a relaxing and fun workshop. It felt like a sharing session among the ladies. We introduced ourselves and talk a little about our skin type. Thanks to Lancöme for preparing all the goodies for each and every one of us. There were 2 sessions in the entire workshop which I can remember significantly – prep your skin before makeup and simple steps to create a natural look.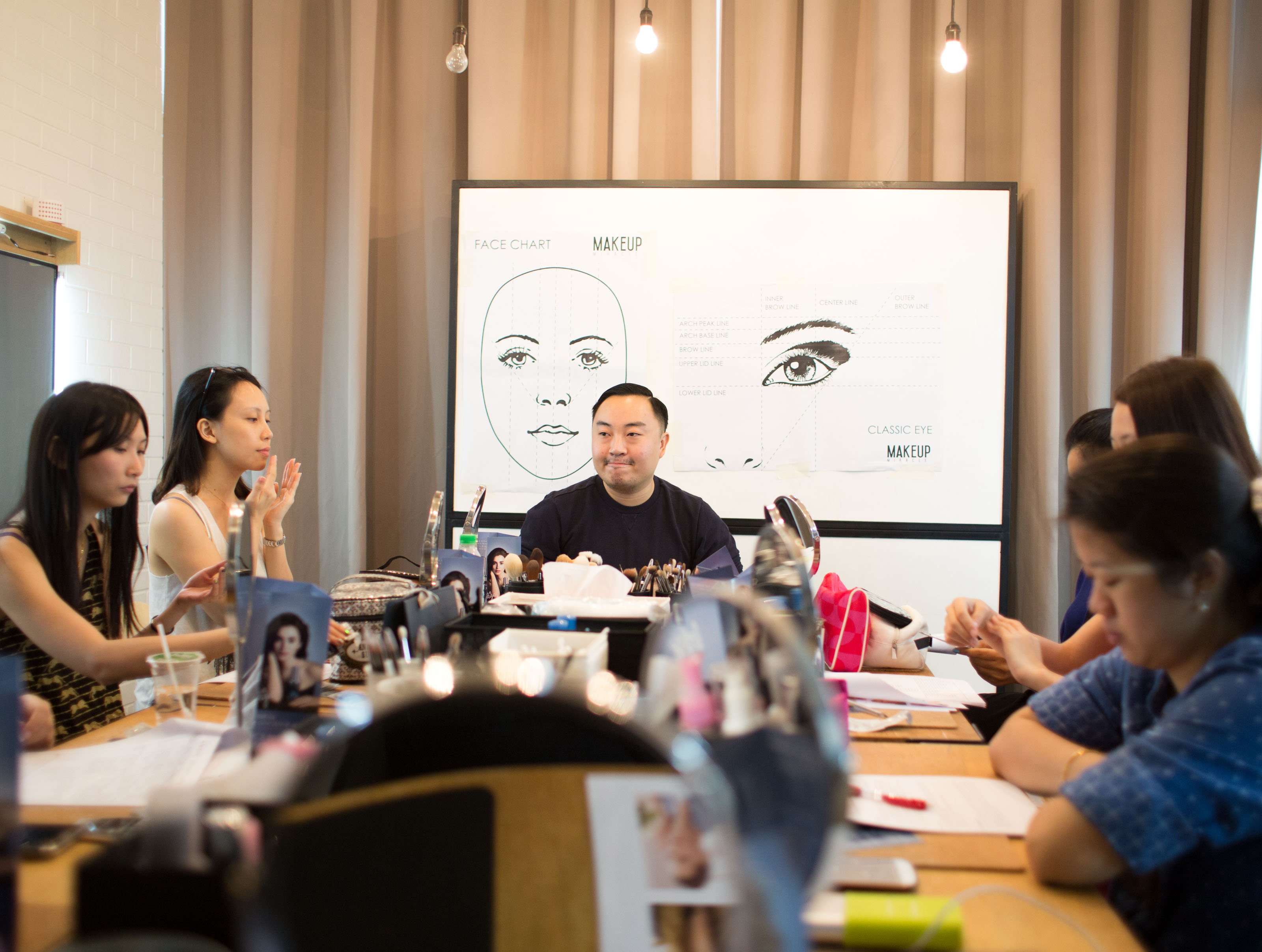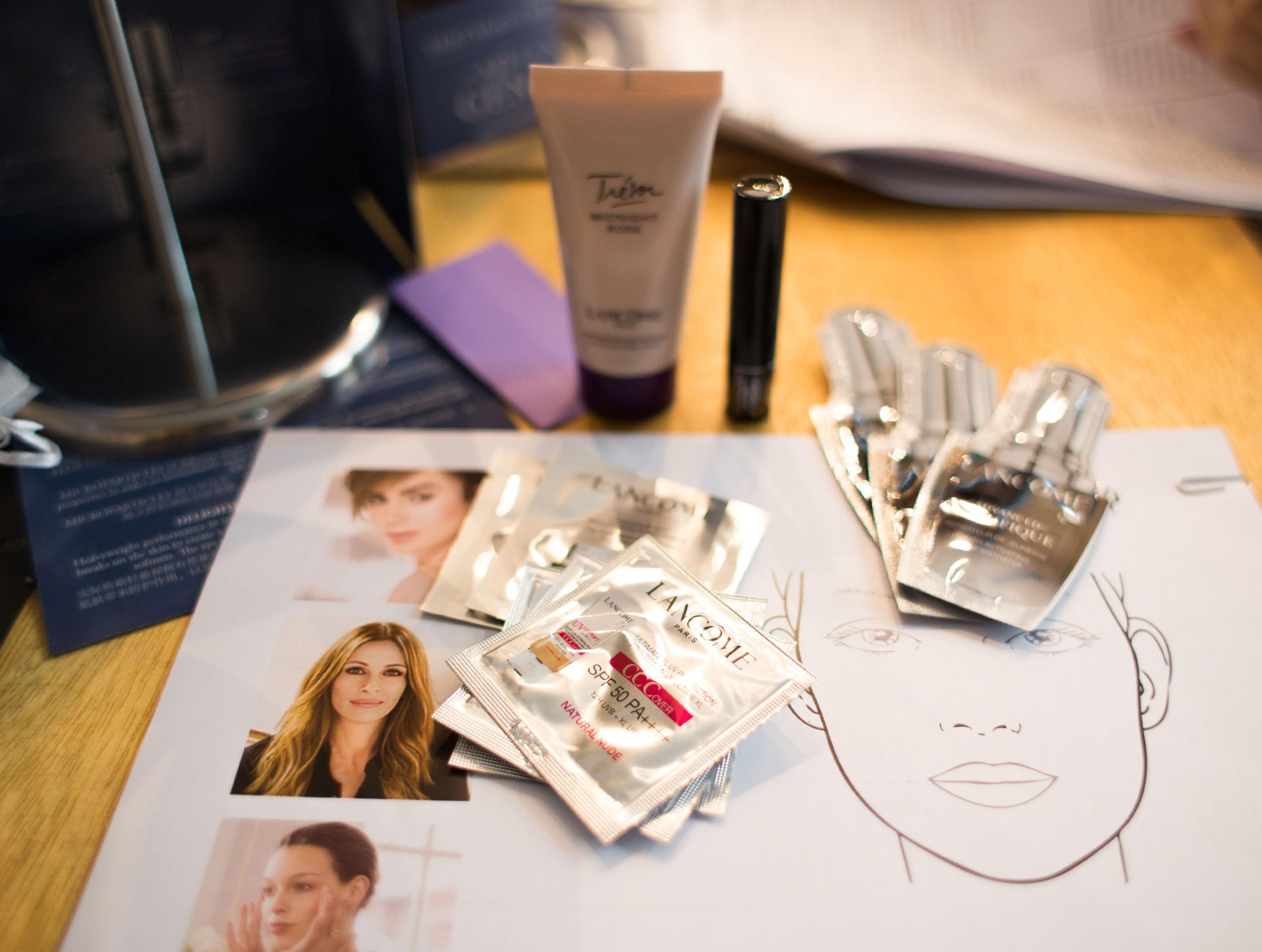 PREP YOUR SKIN
Prepping your skin for makeup is very important. Your skin needs to be protected from residues and exposure to the environment.
Basic steps to prep your skin – Cleanse and tone.
Put on the serum. We used Lancome's Advanced Génefique and I really like the texture.
Lastly, apply a moisturiser that suits your skin type. It's a MUST because a moisturised skin makes the makeup glow and look fresh.
Remember your sunblock. I used Lancome's UV Expert XL-Shiled BB Complete with SPF50
TO CREATE A NATURAL LOOK
Apply foundation – Since I have a combination skin, I chose a liquid foundation instead. I also highly recommend Lancome Blanc Expert Cushion High Coverage 

on days when I need a quick makeup and on the run.

Drawing eyebrows – It is so important to understand your brows. Do shape it as it'll make drawing much easier. Go with a shade that's closest to the color of your brows. Don't be afraid to mix 2 colors. Apply the lighter shade at the front and darker shade at the edges.
Define the lash lines – Use the slanting eyebrow brush to define upper lash line. If you want smokey eyes, draw the lower lash lines too. Use a dark color.
Blending brush – I learned today that blending brush is a MUST-HAVE! It's so useful especially with mixing eyeshadow and even them out on the lid.
Highlight – Dab a light color such as pink, silver or shiny brown at the mid of your eyelid. Then, use the blending brush to blend it so that it looked natural. For brow bones, use the lightest and shiny color.
For more defined smokey eyes, use a liquid eyeliner. I love my Shu Uemura Caligraph:ink Liquid Eyeliner.
Lashes – Curl your lashes with a good eyelash curler. I swear by Shu Uemura Eyelash Curler. Use a waterproof mascara if you're going to be out the whole day. I like Hypnose Star Mascara Waterproof.
Under eyes and cheeks – Dab some powder on the powder brush and brush off all the residues. For natural day makeup, use a light color blusher. Since I have a yellow skin tone, I usually go with a bronzer, any shades of brown or orange.
Lipstick – Last but not least, I usually pick a lipstick color that can last me from day to night. I went with Bobbi Brown's Sheer Lip Color in Hollywood Red.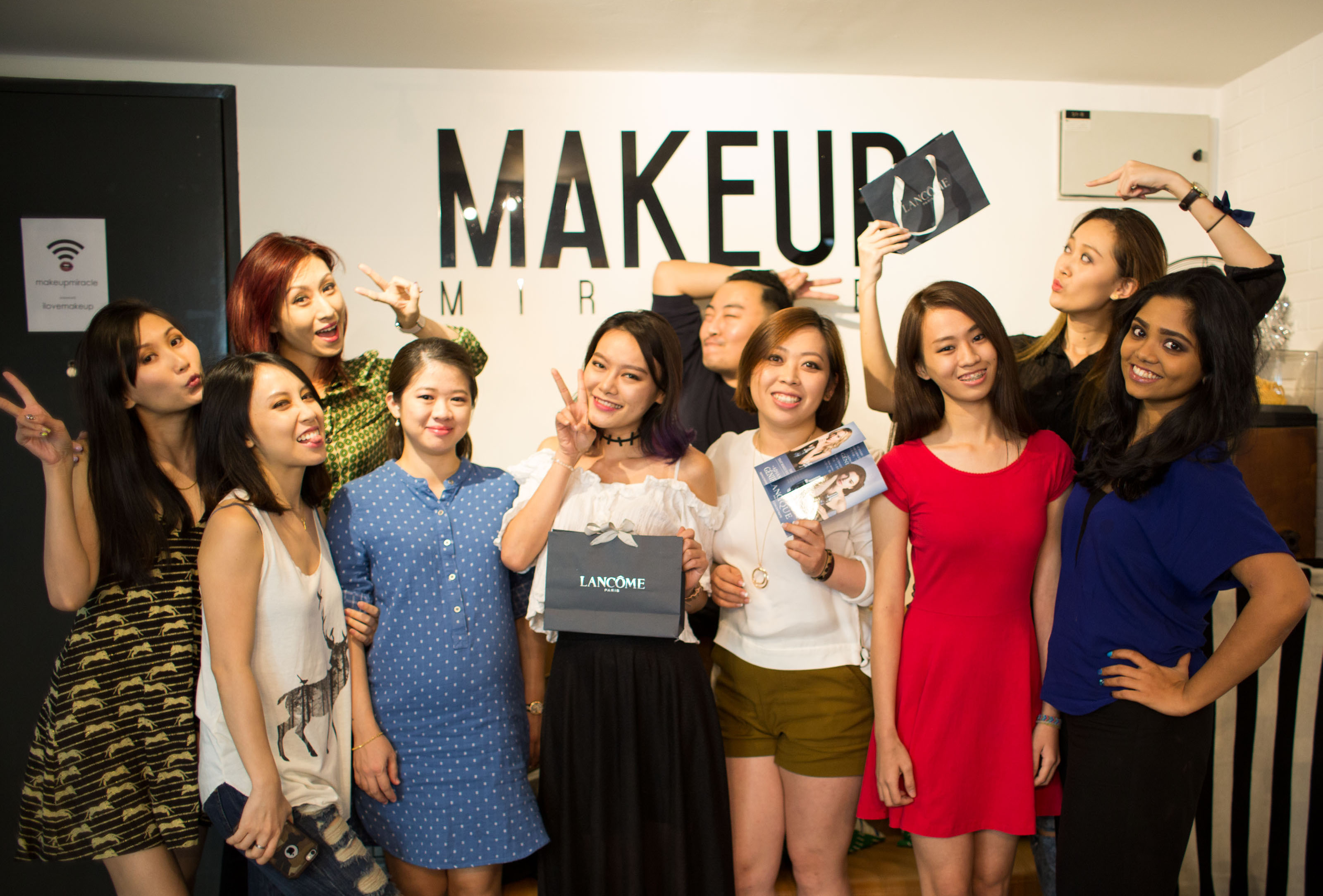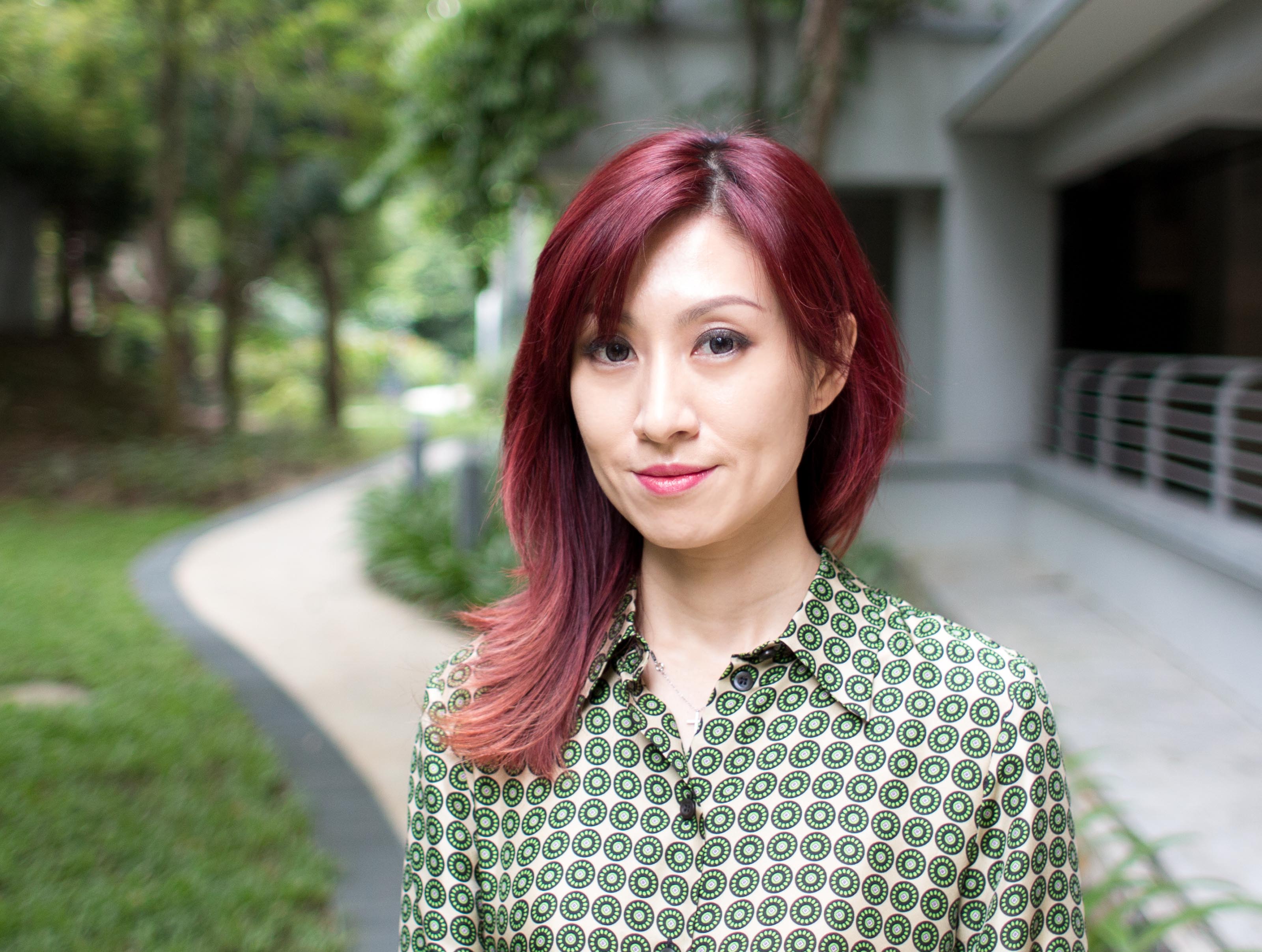 The workshop was about 5 hours. We took a break in between for lunch as well. I had such an enjoyable time with Kenny and the ladies. I believe all took home some great experiences and tips to "glam-up" ourselves.
In conclusion, it doesn't take a whole lot to create an au natural look. My workshop experience sounds pretty simple and fun don't you think? You too can glam up with Makeup Miracle. Follow them on Instagram @makeup_miracle. From time to time, Makeup Miracle organises small scale workshops and personal makeup courses.